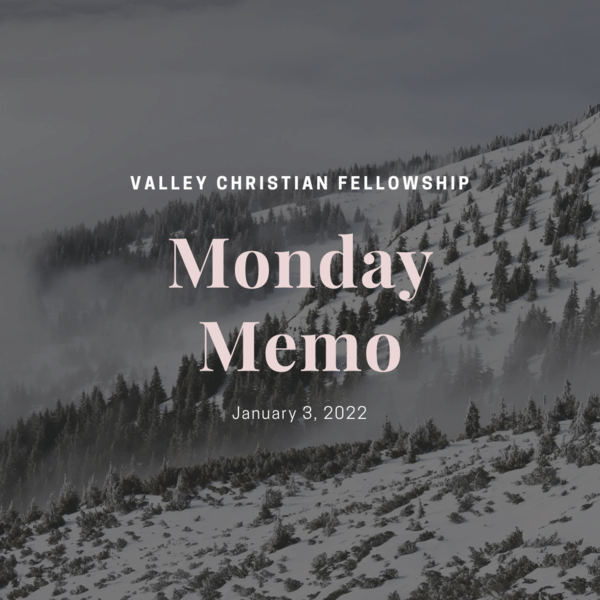 Monday Memo
January 3, 2022
Weekend Update
Happy New Year!
With the start of the year brought the start of a new series looking at the life of Joseph. This amazing life shows how God can use a person for His good purposes even in great trials and injustice in their life. If you did not get a chance to listen yet, I encourage you to do so as it sets the stage for the next seven weeks. You can find the message here and the sermon notes here.
Also, the big focus right now is the new Bible reading plan that coincides with the new year. The easiest way to access it is to connect with the Valley Faithlife channel. You can also download and print a copy of the plan here.
Additionally, this year I am going to record a short devotional based on the New Testament reading for each week day. This content will be on YouTube as a video and there will also be the audio only content on our podcast channel. You can check out the intro video here and today's devotion will be uploaded shortly on the same channel.
That is all for now, I do wish you a very Happy New Year and look forward to walking alongside you as we follow Jesus this year!
Loving people toward Jesus,
Pastor Mike
Our address is: 2911 Pacific Way, Longview, WA 98632, USA