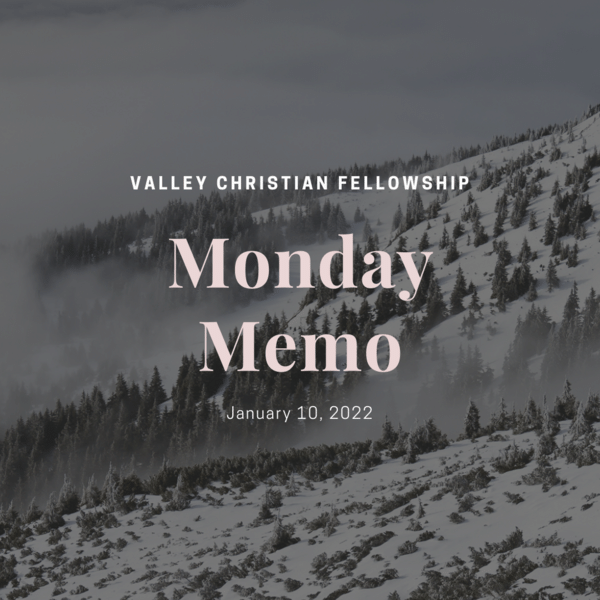 Monday Memo
January 10, 2022
Weekend Review
Hey Valley,
"God is with his own no matter what!" I hope that truth from this weekend's service brings great encouragement into your life as you face whatever the world throws at you this week. We saw Joseph experience that in the good, the bad, and even in great temptation this past weekend.
You can check out the message here and the sermon notes here.
This next weekend we will continue to see God work in Joseph's story in Genesis 40.
We are also in the second week of the daily Bible devotions from our New Testament reading plan. You can find the videos on Facebook, YouTube, and soon on Faithlife also! These are created with the hopes to bring encouragement and challenge as we do not just read the Word, but understand it and ultimately live by it. As you listen/watch, I would love to hear any feedback or if you have questions about anything you hear.
Loving people toward Jesus,
Pastor Mike
Gen 39:2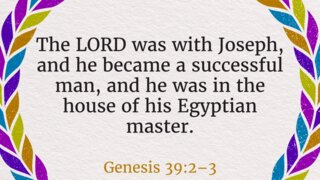 Men's Ministry Chili Dinner
Calling on men who cook really great Chili. Thursday 01/13 @6pm we are having a Men's fellowship followed by a Men of Simplicity presentation at the PWC. Men of all ages are welcome to come to eat and fellowship. If you are interested and able in helping out with this, We'd love to have a few men bring their best chili to share. If you'd like to help out let Stephen Hall know by responding to this post or directly to (360) 751-8914.
Chili dinner begins at 6pm and MOS presentation starts at 6:45. Men, fathers, and sons (all ages) are welcome to attend the dinner.
Our address is: 2911 Pacific Way, Longview, WA 98632, USA