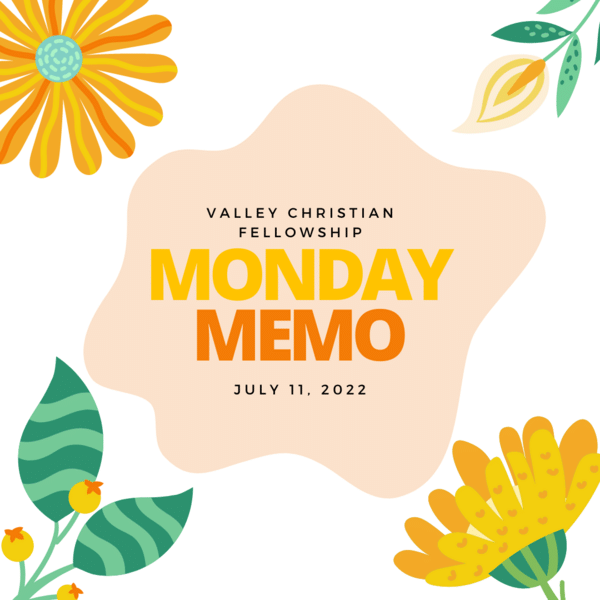 Weekend Recap
Hey Valley!
We just wrapped up our series titled "From Death to Life" with Andrew sharing from Ephesians 2:10. We saw that God's work in saving us results in us walking in a new way of life. You can catch the message here.
There are some great ministry opportunities available right now also. I would love to have you consider helping with the Youth and Family Center renovation starting this Wednesday. (also, we are in the works of renaming that building... stay tuned!).
Second, next week is a local VBS that you can help with. Let me know asap if you are interested and I can help you connect with the church we are serving.
Finally, the Terry Taylor + Valley Parking lot party is happening on August 6th. Make sure to sign up to help in any way you can as we connect with our community.
Weekly Bible Reading
Jul 11 Lev. 21, Pro. 23, 1 Cor. 3
Jul 12 Lev. 22, Pro. 24, 1 Cor. 4
Jul 13 Lev. 23, Psa. 83, 1 Cor. 5
Jul 14 Psa. 84, Pro. 25, 1 Cor. 6
Jul 15 Lev. 24, Pro. 26, 1 Cor. 7
New Series Starting This Weekend!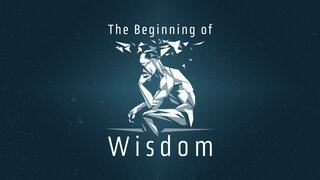 For the rest of the summer, we are going to consider select Proverbs which teach what the fear of the Lord accomplishes in a believer's life. When one properly understands their place before God they truly have "the beginning of wisdom."
Our address is: 2911 Pacific Way, Longview, WA 98632, USA