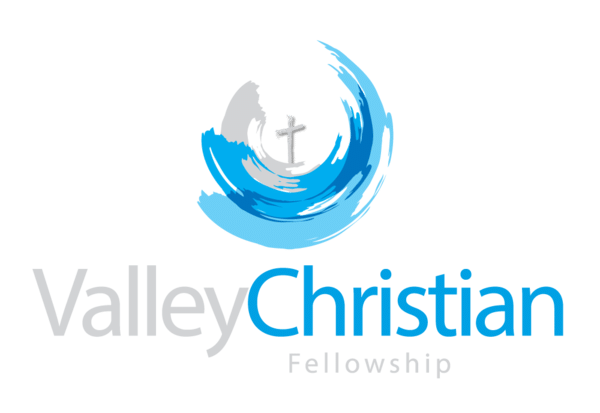 Valley Happenings
November 12/13, 2022
Welcome
Let us know if you have joined us online or attended a service, have a prayer request, would like to be added to the pastor's email list, or want to get involved. Find a connection card in the bulletin, online connection cards at www.vcflongview.org/connect, or call 360-425-1061.
WE WOULD LOVE TO HEAR FROM YOU!
Upcoming Events

Sermon Guide
Walking Worthy of the Call: The Call of Maturity
November 12/13, 2022
~~ We Walk Worthy When We Walk Toward _________ ~~
‌
● We all aim for __________.
. . . to equip the saints for the work of ministry, for building up the body of Christ, until we all attain to the unity of the faith and of the knowledge of the Son of God, to mature manhood, to the measure of the stature of the fullness of Christ, . . . Ephesians 4:12-13
‌
○ Maturity is measured in _______ of the faith.
‌‌
○ Maturity is measured in ___________ growth.
‌‌‌‌
For though by this time you ought to be teachers, you need someone to teach you again the basic principles of the oracles of God. You need milk, not solid food, for everyone who lives on milk is unskilled in the word of righteousness, since he is a child. But solid food is for the mature, for those who have their powers of discernment trained by constant practice to distinguish good from evil. Hebrews 5:12-14
○ Maturity is measured in ________________.
‌‌
I therefore, a prisoner for the Lord, urge you to walk in a manner worthy of the calling to which you have been called, . . . Eph 4:1
‌
For those whom he foreknew he also predestined to be conformed to the image of his Son, in order that he might be the firstborn among many brothers. Romans 8:29
● Maturity results in theological ___________.
‌
. . . so that we may no longer be children, tossed to and fro by the waves and carried about by every wind of doctrine, by human cunning, by craftiness in deceitful schemes. Ephesians 4:14
‌
○ You will not be __________ economically.
‌
○ You will not be ________ spiritually.
‌
● Maturity progresses in continued ________.
‌
Rather, speaking the truth in love, we are to grow up in every way into him who is the head, into Christ, from whom the whole body, joined and held together by every joint with which it is equipped, when each part is working properly, makes the body grow so that it builds itself up in love. Ephesians 4:15-16
‌
○ We grow in our ________.
‌
○ We grow in ________________.
‌
○ We grow as the ________.
‌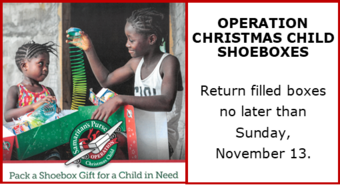 Angel Tree Tags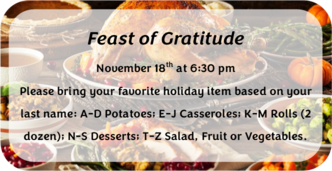 Prayer Request

Bible Reading Plan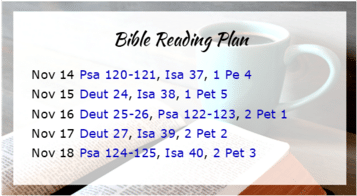 Opportunity
OPPORTUNITY TO GIVE THROUGH OFFERINGS:
Mail to: Valley Christian Fellowship, 2911 Pacific Way, Longview, WA 98632
Online giving: https://vcflongview.org/give or log in to your Faithlife account. For assistance call 360-425-1061 Monday-Friday.
*Online giving fees are less when choosing the bank account option versus a bank card.
OTHER WAYS TO SUPPORT VALLEY
Amazon Smile: Register at https://smile.amazon.com. Connect your account to Valley Christian Fellowship. Each time you shop, go to https://smile.amazon.com and a percentage of the purchase will be donated to Valley.
Fred Meyers: Visit www.fredmeyer.com/account/communityrewards/enroll. Sign into your Fred Meyer account, type Valley Christian Fellowship and select the church. Each time you use your rewards card you'll be helping Valley.
Giving to community charities? Send gifts directly to charity at the following addresses:
*Community House, PO Box 403, Longview, WA 98632.
*Cowlitz County Chaplaincy, PO Box 2578 Longview, WA 98632
*Caring Pregnancy Center, 1010 Fir Street, Longview, WA 98632
Bless Every Home
https://blesseveryhome.com/signup/
Our address is: 2911 Pacific Way, Longview, WA 98632, USA