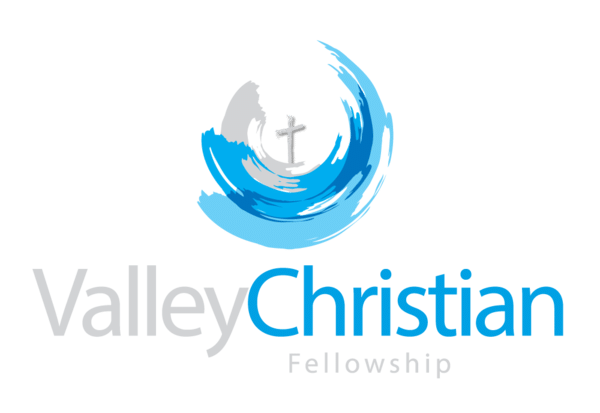 Valley Happenings
November 19/20, 2022
Welcome
Let us know if you have joined us online or attended a service, have a prayer request, would like to be added to the pastor's email list, or want to get involved. Find a connection card in the bulletin, online connection cards at www.vcflongview.org/connect, or call 360-425-1061.
WE WOULD LOVE TO HEAR FROM YOU!
Upcoming Events

NEED A SEAT or HAVE A SEAT FOR THANKSGIVING?
Do you have a seat at your Thanksgiving table to share with someone from Valley or are looking for a seat to share a holiday meal with a Valley family? RSVP on Connection Card.
Be sure to include how many seats are available or how many seats are needed.
ATTENTION ALL PARENTS!!!
NO Midweek Kids or Youth Programs on Wednesday, November 23rd.
Kids Family Fun Night Friday, December 16th, 6 pm @ PWC.
Sermon Guide
An Authentic Faith
November 19/20, 2022
~~ Sharing our _______________ with God grows the fellowship and complete our joy.~~
● What do we mean when we say, "experiences with God?"
That which was from the beginning, which we have heard, which we have seen with our eyes, which we looked upon and have touched with our hands, concerning the word of life—the life was made manifest, and we have seen it, and testify to it and proclaim to you the eternal life, which was with the Father and was made manifest to us— 1 John 1:1–2 (ESV)
● V1. John's experience was deeply ______________.
And he said to them, "Why are you troubled, and why do doubts arise in your hearts? See my hands and my feet, that it is I myself. Touch me, and see. For a spirit does not have flesh and bones as you see that I have." And when he had said this, he showed them his hands and his feet. Luke 24:38-40
● V2. John experienced God in the ___________, the incarnation.
Great indeed, we confess, is the mystery of godliness: He was manifested in the flesh, vindicated by the Spirit, seen by angels, proclaimed among the nations, believed on in the world, taken up in glory. 1 Timothy 3:16 (ESV)
● How does sharing our experiences grow the fellowship?
that which we have seen and heard we proclaim also to you, so that you too may have fellowship with us; and indeed our fellowship is with the Father and with his Son Jesus Christ.
1 John 1:3 (ESV)
● John's Fellowship is inclusive but center's around the ______.
This is good, and it is pleasing in the sight of God our Savior, who desires all people to be saved and to come to the knowledge of the truth. 1 Timothy 2:3–4 (ESV)
● John shares because he knew that's how others would ____________.
"I do not ask for these only, but also for those who will believe in me through their word, that they may all be one, just as you, Father, are in me, and I in you, that they also may be in us, so that the world may believe that you have sent me. John 17:20–21 (ESV)
● How does sharing complete our joy?
And we are writing these things so that our joy may be complete. 1 John 1:4 (ESV)
● John shares for joy, because it was _____________ by Jesus.
These things I have spoken to you, that my joy may be in you, and that your joy may be full. John 15:11 (ESV)
● Joy is incomplete until it is _____________.
when he comes on that day to be glorified in his saints, and to be marveled at among all who have believed, because our testimony to you was believed. 2 Thessalonians 1:10 (ESV)
Angel Tree Tags
Prayer Request

Bible Reading Plan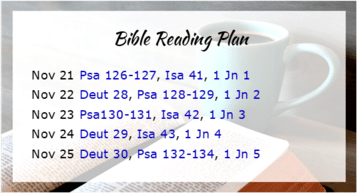 Opportunity
OPPORTUNITY TO GIVE THROUGH OFFERINGS:
Mail to: Valley Christian Fellowship, 2911 Pacific Way, Longview, WA 98632
Online giving: https://vcflongview.org/give or log in to your Faithlife account. For assistance call 360-425-1061 Monday-Friday.
*Online giving fees are less when choosing the bank account option versus a bank card.
OTHER WAYS TO SUPPORT VALLEY
Amazon Smile: Register at https://smile.amazon.com. Connect your account to Valley Christian Fellowship. Each time you shop, go to https://smile.amazon.com and a percentage of the purchase will be donated to Valley.
Fred Meyers: Visit www.fredmeyer.com/account/communityrewards/enroll. Sign into your Fred Meyer account, type Valley Christian Fellowship and select the church. Each time you use your rewards card you'll be helping Valley.
Giving to community charities? Send gifts directly to charity at the following addresses:
*Community House, PO Box 403, Longview, WA 98632.
*Cowlitz County Chaplaincy, PO Box 2578 Longview, WA 98632
*Caring Pregnancy Center, 1010 Fir Street, Longview, WA 98632
Bless Every Home
https://blesseveryhome.com/signup/
Our address is: 2911 Pacific Way, Longview, WA 98632, USA