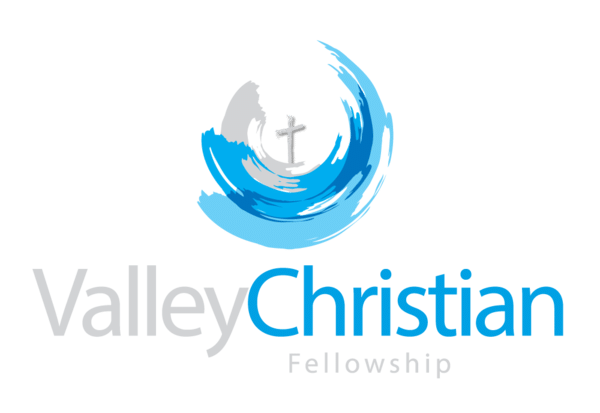 Valley Happenings
November 26/27, 2022
Welcome
Let us know if you have joined us online or attended a service, have a prayer request, would like to be added to the pastor's email list, or want to get involved. Find a connection card in the bulletin, online connection cards at www.vcflongview.org/connect, or call 360-425-1061.
WE WOULD LOVE TO HEAR FROM YOU!
Upcoming Events

Sermon Guide
Walking Worthy of the Call: The Call to Walk Away From the Old Life
November 26/27, 2022
~~ We Walk Worthy of Christ When We Walk Away From Our Old___________. ~~
● The theme of Chapter 4: Walk in a manner worthy of Christ.
I therefore, a prisoner for the Lord, urge you to walk in a manner worthy of the calling to which you have been called, . . . Ephesians 4:1
● What you left--your _____ life
○ You left your old corrupt _____________.
Now this I say and testify in the Lord, that you must no longer walk as the Gentiles do, in the futility of their minds. They are darkened in their understanding, alienated from the life of God because of the ignorance that is in them, due to their hardness of heart. Ephesians 4:17-18
. . . among whom we all once lived in the passions of our flesh, carrying out the desires of the body and the mind, and were by nature children of wrath, like the rest of mankind. Ephesians 2:3
For although they knew God, they did not honor him as God or give thanks to him, but they became futile in their thinking, and their foolish hearts were darkened. Claiming to be wise, they became fools, and exchanged the glory of the immortal God for images resembling mortal man and birds and animals and creeping things. Romans 1:21-23
○ You left your old carnal ___________.
They have become callous and have given themselves up to sensuality, greedy to practice every kind of impurity. Eph 4:19
● What you learned--your _____ life
○ You learned ________.
But that is not the way you learned Christ!--assuming that you have heard about him and were taught in him, as the truth is in Jesus, . . . Ephesians 4:20-21
○ You learned to ____________ the old life.
. . . to put off your old self, which belongs to your former manner of life and is corrupt through deceitful desires, . . . Ephesians 4:22
We know that our old self was crucified with him in order that the body of sin might be brought to nothing, so that we would no longer be enslaved to sin. Romans 6:6
Do not love the world or the things in the world. If anyone loves the world, the love of the Father is not in him. For all that is in the world--the desires of the flesh and the desires of the eyes and pride of life--is not from the Father but is from the world. 1 John 2:15-16
○ You learned to be _________.
. . . and to be renewed in the spirit of your minds, . . . Eph 4:23
. . . and have put on the new self, which is being renewed in knowledge after the image of its creator. Colossians 3:10
Do not be conformed to this world, but be transformed by the renewal of your mind, that by testing you may discern what is the will of God, what is good and acceptable and perfect. Rom 12:2
○ You learned to __________ the new life.
. . . and to put on the new self, created after the likeness of God in true righteousness and holiness. Ephesians 4:24
. . . to put off your old self, which belongs to your former manner of life and is corrupt through deceitful desires, . . . Ephesians 4:22
Therefore, if anyone is in Christ, he is a new creation. The old has passed away; behold, the new has come. 2 Corinthians 5:17
I have been crucified with Christ. It is no longer I who live, but Christ who lives in me. And the life I now live in the flesh I live by faith in the Son of God, who loved me and gave himself for me. Galatians 2:20‌‌
Prayer Request

Bible Reading Plan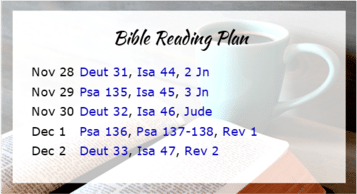 Opportunity
OPPORTUNITY TO GIVE THROUGH OFFERINGS:
Mail to: Valley Christian Fellowship, 2911 Pacific Way, Longview, WA 98632
Online giving: https://vcflongview.org/give or log in to your Faithlife account. For assistance call 360-425-1061 Monday-Friday.
*Online giving fees are less when choosing the bank account option versus a bank card.
OTHER WAYS TO SUPPORT VALLEY
Amazon Smile: Register at https://smile.amazon.com. Connect your account to Valley Christian Fellowship. Each time you shop, go to https://smile.amazon.com and a percentage of the purchase will be donated to Valley.
Fred Meyers: Visit www.fredmeyer.com/account/communityrewards/enroll. Sign into your Fred Meyer account, type Valley Christian Fellowship and select the church. Each time you use your rewards card you'll be helping Valley.
Giving to community charities? Send gifts directly to charity at the following addresses:
*Community House, PO Box 403, Longview, WA 98632.
*Cowlitz County Chaplaincy, PO Box 2578 Longview, WA 98632
*Caring Pregnancy Center, 1010 Fir Street, Longview, WA 98632
Bless Every Home
https://blesseveryhome.com/signup/
Our address is: 2911 Pacific Way, Longview, WA 98632, USA