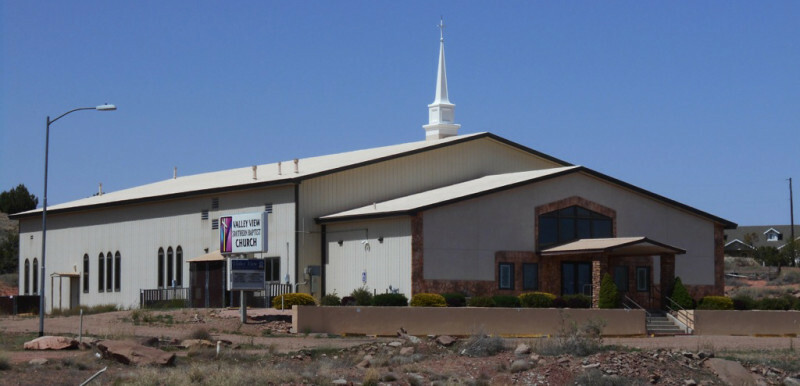 Valley View Southern Baptist Church
Proclaiming Jesus by Serving Others
Worship
March 3, 2019
prelude by Lynda Kwiatkowski
Welcome, Announcements & Prayer
by Pastor Rick Rinde
Call to Worship
music leader Tim Green
"What A Mighty God We Serve"
Hymn #425 "He Keeps Me Singing"
Hymn #132 "There's Power in the Blood"
Hymn #340 "He Hideth My Soul"
Offering
offertory by Lynda Kwiatkowski
Special Music
by Candee Rinde
"He Knows My Name"
Message by Pastor Rick Rinde
The Lord's Supper
Invitation
Hymn #305 "I Have Decided to Follow Jesus"
Closing Prayer
postlude by Lynda Kwiatkowski
Announcements
The Week of Prayer for North American Missions is March 3rd-10th.
Annie Armstrong Easter Offering: We will collect the Annie Armstrong Easter offering through Easter Sunday. The national goal is $70 million. The church goal is $1,500. More information can be found at www.anniearmstrong.com
Crocheting & Knitting: Tuesdays & Fridays @10am, Senior Center.
Widow's Mite—group for widows begins meeting March 9th at 11:00am here at church. They'll meet weekly and will be serving brunch.
Patricia Shirer "Going Beyond" Simulcast: Coming April 6th at First Baptist Church of Holbrook. Information is on the small bulletin Board.
Church Council Meeting: Sunday, March 3rd @5pm.
Business Meeting: Wednesday, March 6th @6pm.
Men's Breakfast: Saturday, March 16th @7:30am at church.
Women's lunch: Tuesday, March 19th @11:30am at church.
Easter Sunrise Service: Sunday, April 21 [6am? Sunrise is at 5:42am]. Brunch served afterwards, potluck-style. No evening service that day.
The Week of Prayer for North American Missions
The Week of Prayer is annually observed by SBC churches to specifically pray for missionaries on the field, the needs of their ministries and the needs of their families. Prayer is the fuel for spiritually and emotionally sustaining missionaries in places where the gospel is greatly needed, but often opposed. Prayer guides have been placed in your bulletin for your convenience. Check the bulletin board in the foyer for more information. You can also see how God is at work using your prayers and gifts by watching the missionary video stories on their website at www.anniearmstrong.com.
We all need the power of prayer in our lives, but there are certain groups of people who need it even more—and missionaries are certainly among them. Often called far from their homes, missionaries find themselves on the frontlines in the fight against lostness. Missionaries can also find themselves up against forces that don't want to see the Lord's Kingdom advanced and will stop at nothing to hinder their efforts to spread the Good News. This is why we must always keep missionaries in our prayers. (www.anniearmstrong.com)
Let us get to know you!
Please take a moment to send us your information so that we may stay connected with you. Your information is carefully managed and protected.
How did you hear about us?