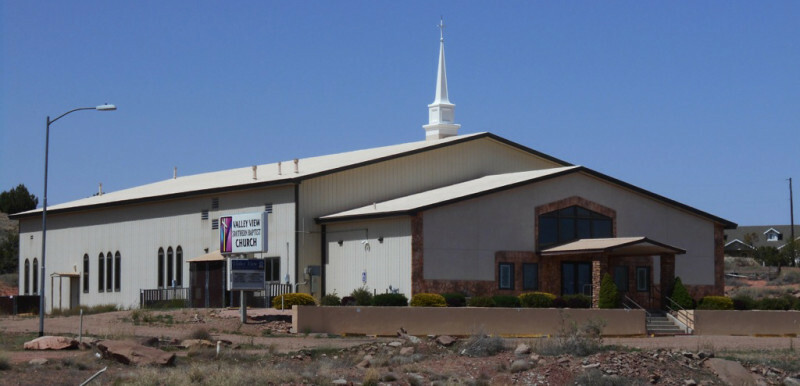 Valley View Southern Baptist Church
Proclaiming Jesus by Serving Others
Worship
January 26, 2020
prelude by Agnes Berdahl
Welcome, Announcements
by Ted Heath
Praises, Prayer Requests & Prayer
by Pastor Tim Green
Call to Worship
music leader Pastor Tim Green
Hymn #346 "He's Got the Whole World in His Hands"
Greeting
Hymn #138 "At Calvary" all verses
Hymn #330 "Amazing Grace! How Sweet the Sound" all verses
Hymn #23 "God Is So Good" all verses
Offering
offertory by Hope Marx
Special Music- "He Looked Beyond My Fault"
Message by Pastor Tim Green
"The King's Unmerited Kindness" 2Samuel 9


Invitation
Hymn #307 "Just as I Am"
Closing Prayer
postlude by Hope Marx
Announcements/Upcoming Events
The Desert Pines Baptist Association is sponsoring a Men's Retreat presenting a Johnny Hunt Simulcast. Valley View will be the host church. The sessions will be Friday (1/31) evening with dinner starting at 6:00pm followed by the service at 6:30pm. Saturday (2/01) morning will start with breakfast at 8:00am followed by the second session at 8:30am. THERE IS NO COST! The topics will be:
Recognizing struggles specific to men
Develop strategies to overcome those struggles
Learn practical obedience to God's Word
Strengthen your relationship with Christ through Bible-centered teaching.
The Stephen Ministry is offering an opportunity for those of you who desire to minister to the needs o those experiencing grief within our congregation and surrounding communities. For more information, see the blue poster on the black bulletin board at the rear of the sanctuary.
Copies of our updated phone, mailing and physical address lists are available on the table located at the side entrance door.
Prayer request cards are on the black bulletin board at the rear of the sanctuary. Please place your filled out request cards in the offering tray or give them to Pastor Tim.
Let us get to know you!
Please take a moment to send us your information so that we may stay connected with you. Your information is carefully managed and protected.
How did you hear about us?