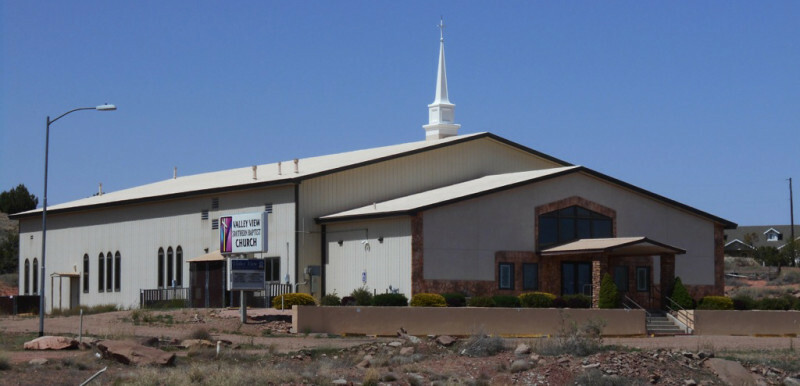 Valley View Southern Baptist Church
Proclaiming Jesus by Serving Others
Worship
March 17, 2019
prelude by Lynda Kwiatkowski
Welcome, Announcements & Prayer
by Pastor Rick Rinde
Call to Worship
music leader Tim Green
Hymn #215 "Majesty" 2x
Hymn #213 "We Will Glorify" all verses
Hymn #469 "Revive Us Again" all verses
Hymn #600 "More About Jesus" all verses
Offering
offertory by Lynda Kwiatkowski
Special Music
Message by Pastor Rick Rinde
The Lord's Supper
Invitation
Hymn #223 "Alleluia"
Closing Prayer
postlude by Lynda Kwiatkowski
Announcements/Upcoming Events
VBS is June 24-28—There will be a VBS Interest Meeting on March 31st at 5:30pm. We need lots of help with VBS, even if you don't work with kids. Please plan to attend this important meeting, or talk to Candee if you can't be there but would like to help.
Assistant Treasurer Needed- We are in need of someone to fill the role of Assistant Treasurer. Please be in prayer over this important position in the life of our church. Let Pastor Rick know if you are interested in this position or know of someone who might be a good candidate. (must be an active church member)
Widow's Mite—group for widows next meeting will be Sat, April 13 at 11:00am here at church. Brunch is served.
Women's lunch: Tuesday, March 19th @11:30am at church.
WMU: April 2nd at 9:30am
Patricia Shirer "Going Beyond" Simulcast: Coming April 6th at First Baptist Church of Holbrook. Information is on the small bulletin Board.
Easter Sunrise Service: Sunday, April 21 at 5:42am. Brunch served afterwards, potluck-style. No evening service that day.
Annie Armstrong Easter Offering: We will collect the Annie Armstrong Easter offering through Easter Sunday. The national goal is $70 million. The church goal is $1,500. More information can be found at www.anniearmstrong.com
Crocheting & Knitting: Tuesdays & Fridays @10am, Senior Center.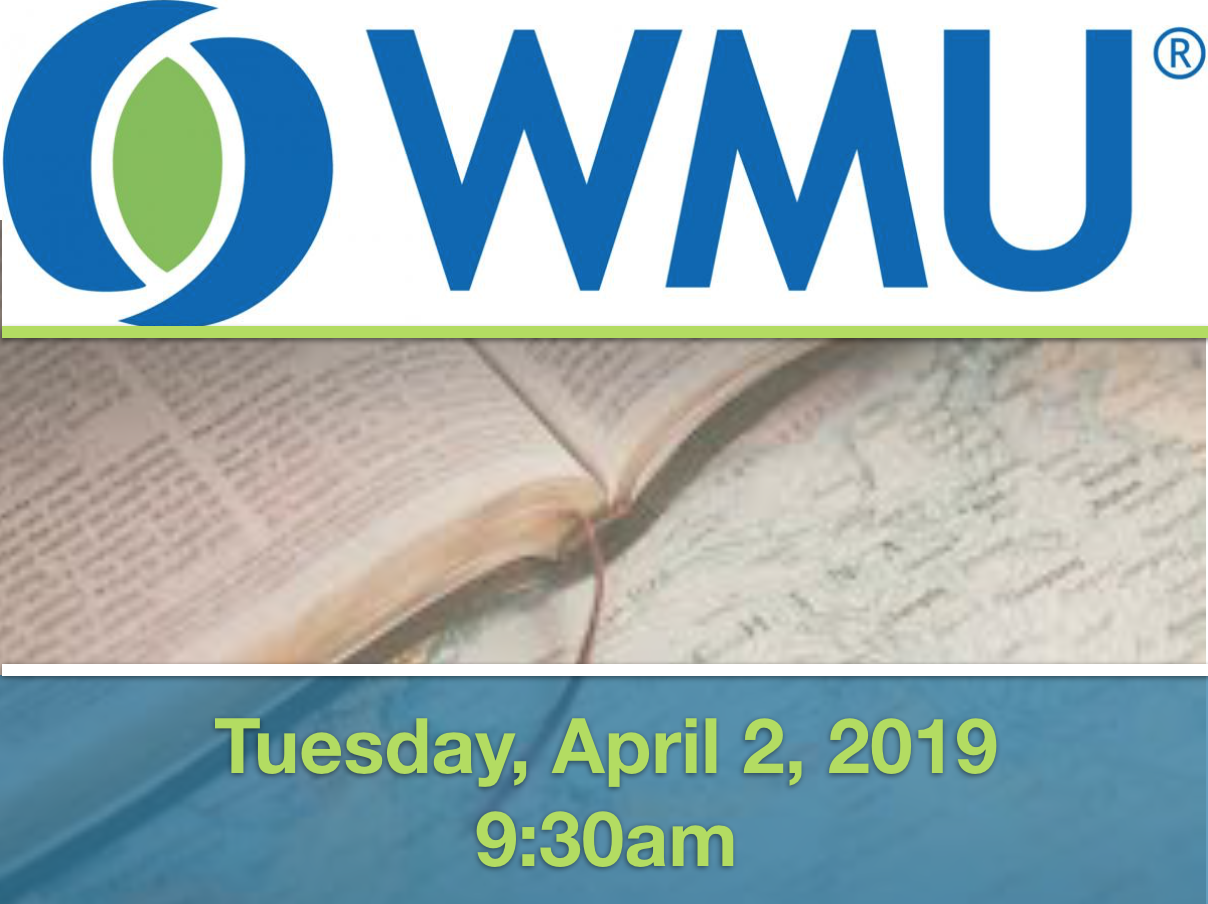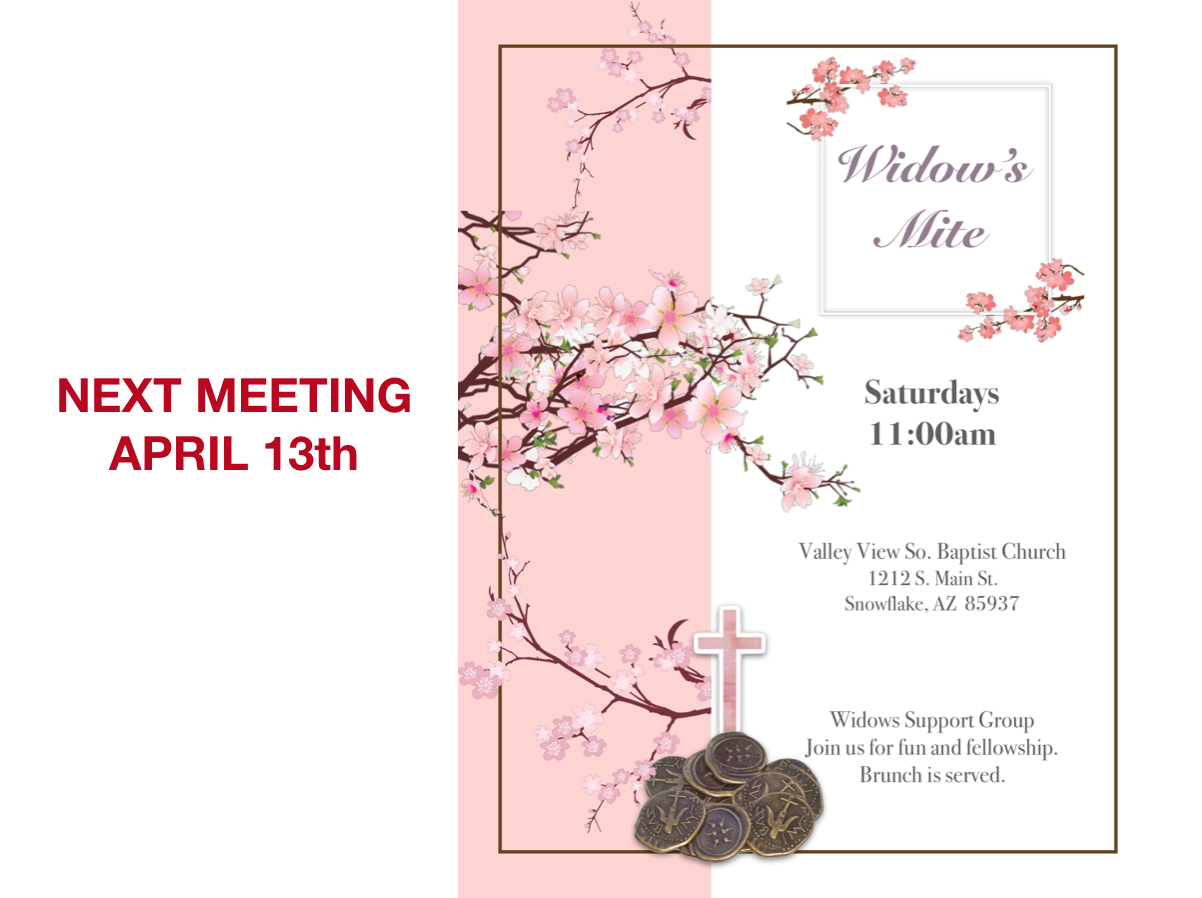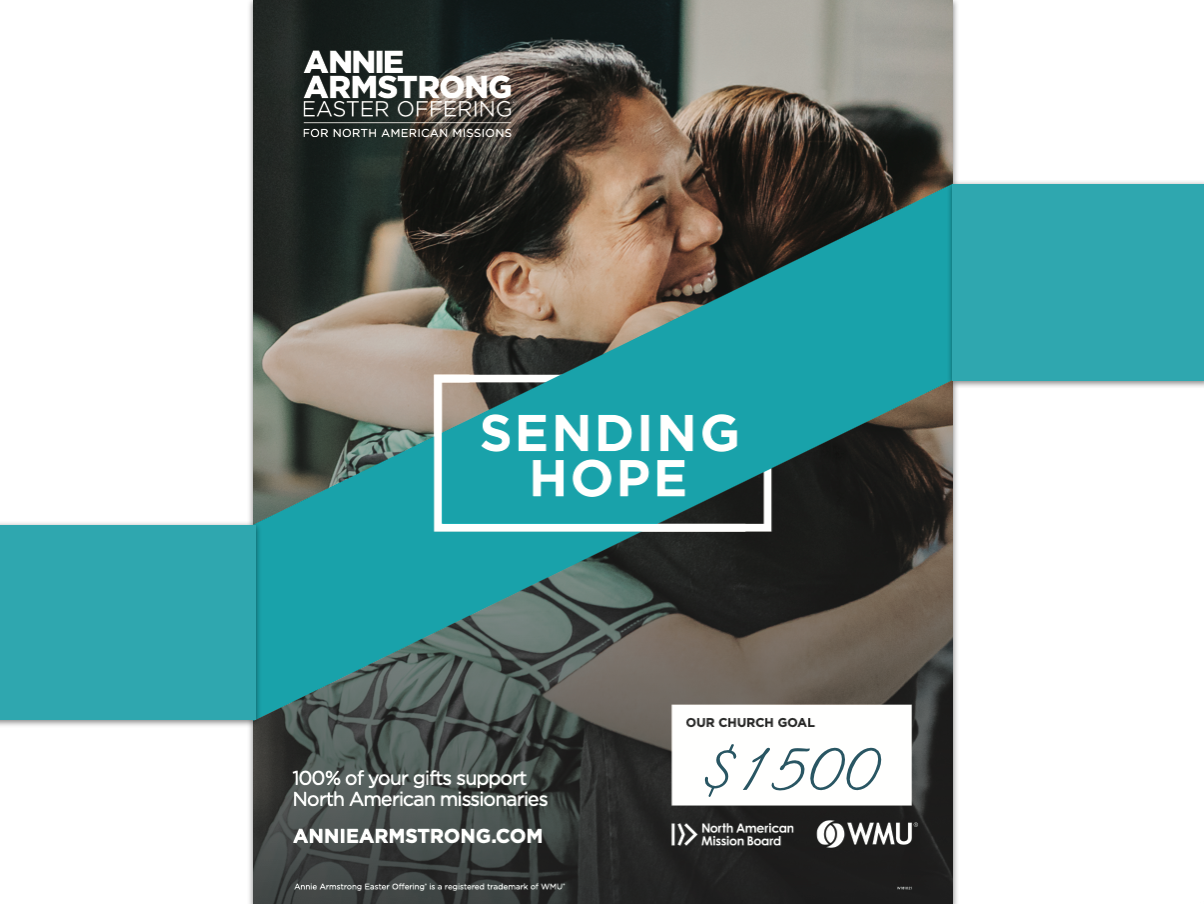 Let us get to know you!
Please take a moment to send us your information so that we may stay connected with you. Your information is carefully managed and protected.
How did you hear about us?