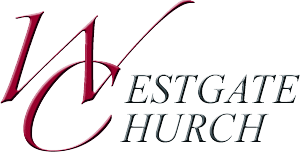 "At the Gate"
a Bi-weekly publication of WestGate's New &Notes
Welcome to our WestGate Group
Welcome to our expanded form of communication within our church. Our WestGate Group works very similar to other social media platforms. It is hosted by Faithlife.com and will allow you to communicate with others throughout the Kingdom of God or you can limit your focus to us here in our WestGate Group.
As you are getting started, we need you to go to your profile and fill it out with your current contact information as well as much information as you would like to share within our group.
You will find as you fill out your information you can restrict who can view the information you share including to limiting all your information to within our WestGate group.
Here are a few of the features within our group:
Post stories of encouragement and praise
List prayer requests/answered prayers
See the church calendar
Give online
Listen to sermons
Receive Importance "Last Minute" Announcements
I am convinced you will get to enjoy this communication tool as you get used to its features.
Pastor Wayne
Discovering Life's Greatest Connections
Our address is: 6731 Ramona Blvd, Jacksonville, FL 32205, USA