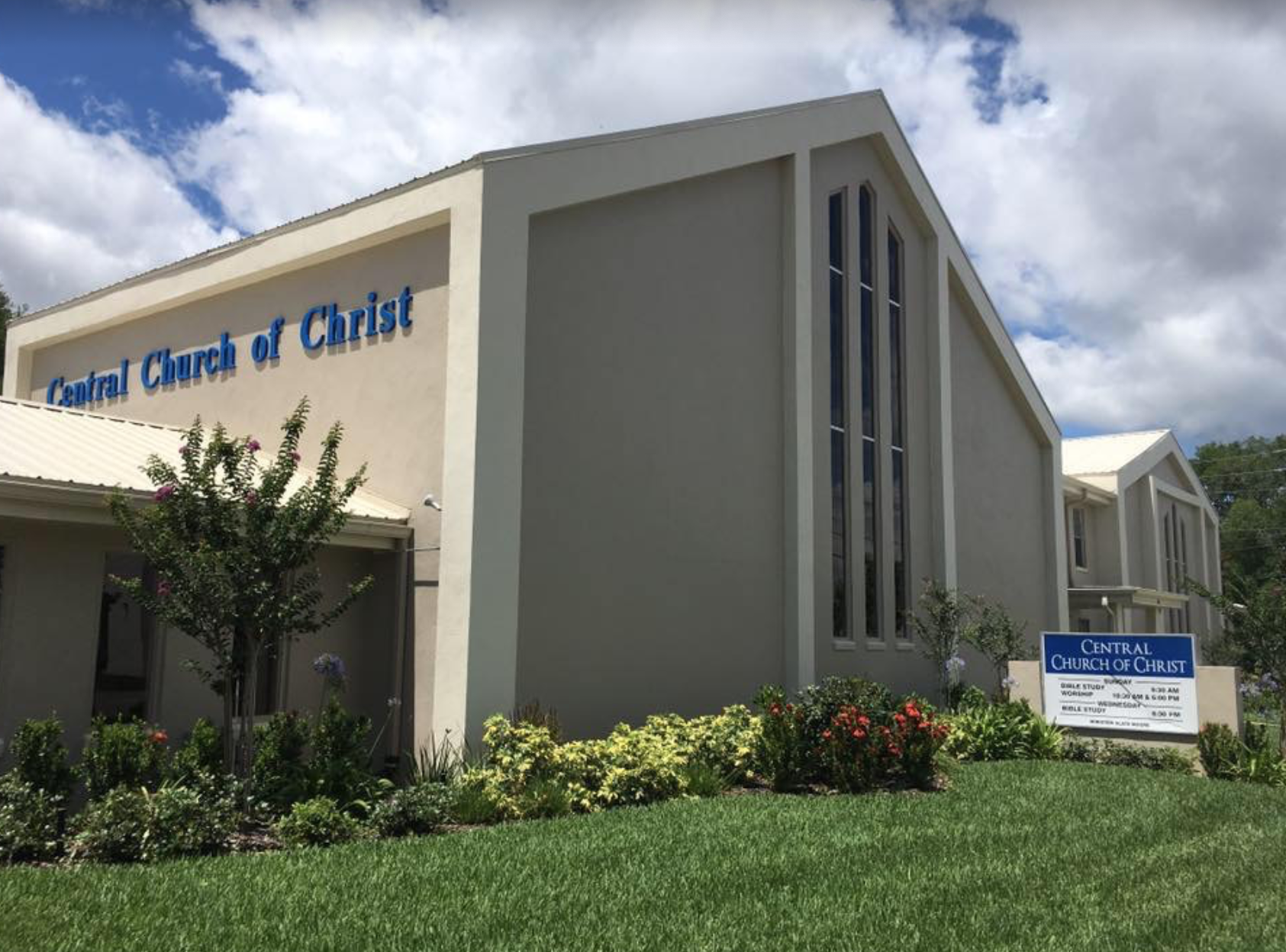 CENTRAL CONNECTIONS BULLETIN 5/29/2022
BULLETIN MAY 29TH
OUR MISSION TRIP TO HONDURAS IN JULY, WE WOULD LIKE TO TAKE SHOES FOR THE CHILDREN. ON SUNDAY, THERE WILL BE A TABLE SET UP WITH THESE SHOES WITH NAME, AGE AND SHOE SIZE OF A CHILD. IF YOU WOULD LIKE TO SUPPORT OUR EFFORTS SIMPLY PICK UP A SHOE (OR TWO), BUY THE SHOES, ATTACH THE NAME AND RETURN TO THE CHURCH BY JUNE 19TH. IF YOU WANT TO GIVE JEANETTE MONEY TO BUY FOR YOU, THE COST IS $15 PER PAIR. AS ALWAYS, WE APPRECIATE YOUR SUPPORT AND PRAYERS.
FOOD BAGS FOR THE MISSION
WE WILL BE COLLECTING FOOD FOR THE MISSION ON THE 1ST SUNDAY OF EACH MONTH . PLEASE BRING YOUR BAGS IN BY JUNE 5TH.
WEDNESDAY NIGHT SUMMER DESSERTS
ON WEDNESDAY NIGHTS WE WILL HAVE DESSERTS AND COFFEE STARTING AT 6 PM. PLEASE SIGN UP TO BRING A DESSERT AT THE WELCOME CENTER. IN THE MIDDLE OF EACH MONTH WE WILL HAVE A BIRTHDAY CAKE HONORING ALL BIRTHDAYS FOR THE MONTH.
GRIEF CLASS
IF YOU KNOW ANYONE WHO WOULD BE ENCOURAGED BY THIS CLASS, WE WILL BEGIN CLASS ON TUESDAYS FROM 6 TO 8 PM BEGINNING MAY 24TH FOR 13 WEEISL TAUGHT BY JANE GREEN.
THANK YOU FROM MILLIE GLOVERS FAMILY
OUR HEART FELT THANKS TO ALL WHO HELPED COOK, DECORATE, SET UP, ATTENDED, CLEANED UP, SENT CARDS, SLIDESHOW CREATION AND SO MUCH MORE. MOM WAS WELL HONORED BY HER CHURCH FAMILY AND WE ARE SO GRATEFUL FOR YOUR LOVE OF HER AND OUR FAMILY, THANK YOU
SUNDAY NIGHT BOWLING
SUNDAY NIGHT BOWLING WILL BE SUNDAY MAY 29TH. PLEASE SIGN UP AT THE WELCOME CENTER.
HONDURAS TRIP
DARRELL, JEANETTE, SLATE AND JULIE WILL BE GOING TO HONDURAS ON JULY 1ST. IF ANYONE WOULD LIKE TO HELP WITH FINANCING THEIR TRIP PLEASE EARMARK CHECKS HONDURAS TRIP.
FREE FOOD GIVEAWAY
FREE FOOD GIVEAWAYS ON JUNR 15TH FROM 11 TO 1 AND JUNE 28THFROM 10 TO 12. IF YOU CAN HELP PLEASE TEXT BECKY AT 863 860 3644
YOUTH
EVENTS
LITTLE YOUTH
LITTLE YOUTH WILL BE GOING BOWLING ON MONDAY JUNE 6TH AT 2 PM. AT CYPRESS LANES. MAKE SURE YOU SIGN UP FOR FREE SUMMER BOWLING.
MIDDLE /HIGH KIDS
LITTLE YOUTH WILL BE TIE DYING T SHIRTS ON TUESDAY JUNE 28TH AT 1 PM AT THE HOME OF AMANDA BLIND.
MIDDLE/HIGH
WEDNESDAY JUNE 1STMIDDLE HIGH WILL MEET AT TACO BELL AT 5 PM.
SUMMER WORK CAMP ON JUNE 19TH THRU JUNE 24TH. SIGN UP ON LUKES DOOR IF YOU ARE GOING.
SUMMER YOUTH TRIP JULY 17 THRU 23RDWATCH FOR MORE INFO.
PRAYER AND PRAISE REPORT
HAROLD LASSETER - CAR ACCIDENT IN LIFE CARE
PAUL BLUE-ROOM 709 WHH VISITORS WELCOME
GARY SUMMERS - SURGERY TO PUT A SHUNT IN
Bauer Travis - PRAISE REPORT DOING WELL
BRIAN HARGRAVES - JAYNE BARTONS NEWPHEW HAVING MORE SURGERY
JOHN - SHARON COOKS SON RECOVERING SURGERY
TEDDY KOUKOULIS'S DAD - IN HOSPITAL
TERE DEJESUS - HEALTH ISSUES
CHARLIE BENEDICT - HEALTH ISSUES
NANCY SMITH - HEALTH
KATIE DILLS - HEALTH
HAROLD AND JUNE LASSETER - HEALTH
SCOTT & STEVE (STEVE AND SHIRLEY GENTON'S SONS)
PRAYERS FOR THEIR ADDICTIONS
EDNA JAYE RECOVERING SURGERY
CONNIE POWELL - GW AND DARLENES DAUGHTER IN LAW HEART ISSUES
MARSHA (DOROTHY BROWN AUNT) CHEMO
ANTHONY GAINES - FRIEND OF DAWN LIVER CANCER
CHARLOTTE MCNEELY - DAVID BARTON'S SISTER UNDER HOSPICE
JOHN BARNES - PRAISE REPORT CANCER FREE
CHARLES CARAKER - HEALTH
PETE DESTASIO (EDNA JAYES BOSS) BLADDER AND LUNG CANCER
TROY VONADA- (EDNA JAYES DAD) HEALTH
ONLINE GIVING
REMEMBER ESPECIALLY DURING THE SUMMER AND EVERYONE TRAVELING WE OFFER ONLINE GIVING SO WE CAN MEET OUR BUDGET. YOU CAN GO TO WHCENTRAL.CHURCH AND SET UP AN ACCOUNT ON ONLINE GIVING.
COME JOIN US FOR
IN PERSON WORSHIP SERVICE AT 10:30 SLATE MOORE
KINGDOM KIDS @ 11:00
ONLINE WORSHIP AT 10:45
OUR SERVICES ARE PUBLICLY BROADCAST
SUNDAY NIGHT CLASS 6:00
WEDNESDAY NIGHT DINNER 5:00 PM
WEDNESDAY NIGHT CLASS 6:30
LADIES CLASS BY JULIE STULTS, EDNA JAYE. JULIE MOORE OR KATIE BISHOP
ATTENDANCE
IN PERSON 137
ONLINE VIEWS 61
CENTRAL UPCOMING EVENTS
May 29 Financial Class @ 9 am
May 31 Grief Class 6 pm
June 1 Middle/High Taco Bell
June 4 Middle/High Flag Football
June 5 Last Financial Peace Class
June 6 Little Youth Bowling 2 pm
June 7 Grief Class 6 pm
June 8 Middle/High Chick Fil A
June 14 Grief Class 6 pm
June 15 Middle/High Arbys
June 18 Middle/High Game Night
June 21 Grief Class 6 pm
June 28 Little Youth Tie Dye at Amanda Blinds
June 28 Grief Class 6 pm
June 29 Middle/High 5 Guys
June 19 -24 Middle/High Work Camp
July 11 Little Youth Bowling @ 2
July 17 -23 Youth trip to the Keys
July 28 Little Youth End of Summer Pool Bash @ Mackenzies @ 11:30
AREA EVENTS
Summer Camp 2022 Central Florida Bible Camp @ Eustis Fl There are 8 Sessions this summer including a new College Camp. Register @ www.cfbiblecamp,org if you are interested
CHECK OUT THE BULLETIN BOARD FOR ANY INFORMATION ON THESE EVENTS
Let us get to know you!
Please take a moment to send us your information so that we may stay connected with you. Your information is carefully managed and protected.
How did you hear about us?