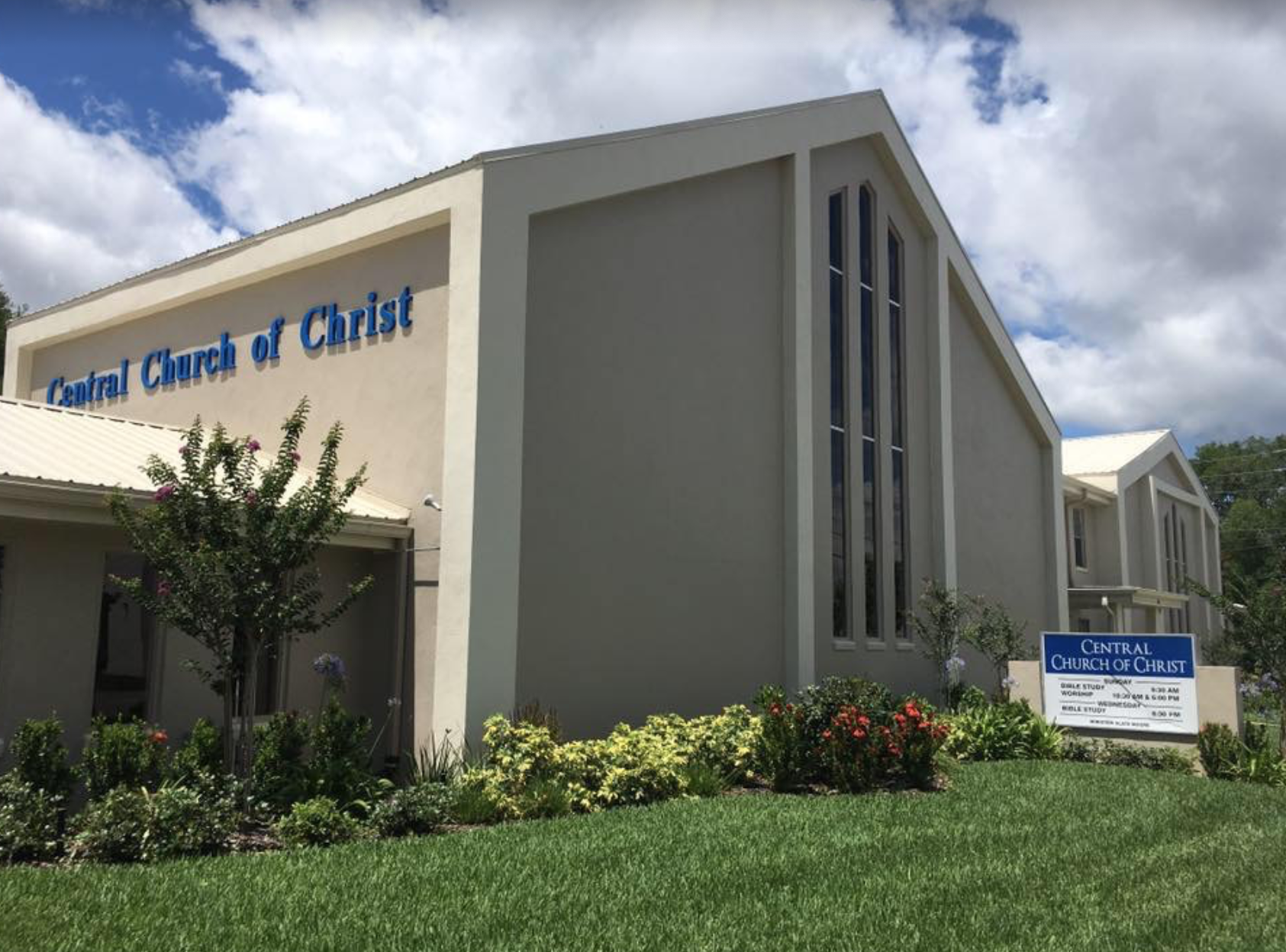 CENTRAL CONNECTIONS BULLETIN 6/19/2022
CENTRAL CONNECTIONS
OUR MISSION:
TO LEAD PEOPLE INTO A GROWING RELATIONSHIP WITH JESUS
MAKE IT PERSONAL
Central Church of Christ
Bulletin June 19, 2022
FAMILY MATTERS
FOOD BAGS FOR THE MISSION
WE WILL BE COLLECTING FOOD FOR THE MISSION ON THE 1ST SUNDAY OF EACH MONTH . PLEASE BRING YOUR BAGS IN BY JULY 3RD.
EVERYONE IS INVITED TO JOIN US
SUNDAY MORNING BIBLE STUDY WILL BE AT 9:30 AM. AT THIS TIME THERE ARE NO CHILDRENS CLASSES BUT THEY ARE MORE THAN WELCOME TO STAY WITH THE ADULTS
WEDNESDAY NIGHT SUMMER DESSERTS
ON WEDNESDAY NIGHTS WE WILL HAVE DESSERTS AND COFFEE STARTING AT 6 PM. PLEASE SIGN UP TO BRING A DESSERT AT THE WELCOME CENTER. IN THE MIDDLE OF EACH MONTH WE WILL HAVE A BIRTHDAY CAKE HONORING ALL BIRTHDAYS FOR THE MONTH.
GRIEF CLASS
IF YOU KNOW ANYONE WHO WOULD BE ENCOURAGED BY THIS CLASS, WE WILL BEGIN CLASS ON TUESDAYS FROM 6 TO 8 PM BEGINNING MAY 24TH FOR 13 WEEKS TAUGHT BY JANE GREEN.
FREE FOOD GIVEAWAY
FREE FOOD GIVEAWAYS ON JUNE 28TH FROM 10 TO 12. IF YOU CAN HELP PLEASE TEXT BECKY AT 863 860 3644
SUNDAY NIGHT BOWLING
SUNDAY NIGHT BOWLING WILL BE SUNDAY JUNE 26TH AT 7 PM AT CYPRESS LANES. PLEASE SIGN UP AT THE WELCOME CENTER.
DON'T FORGET TO BRING IN YOUR SHOES FOR HONDURAS
MARK YOUR CALENDARS
WEDNESDAY NIGHTS IN JULY AND AUGUST WE WILL HAVE GUEST SPEAKERS
YOUTH EVENTS
LITTLE YOUTH
LITTLE YOUTH WILL BE TIE DYING T SHIRTS ON TUESDAY JUNE 28TH AT 1 PM AT THE HOME OF AMANDA BLIND.
LITTLE YOUTH BOWLING ON THURSDAY JULY 6TH AT 2 PM PLEASE MEET AT CYPRESS LANES AT 1
LITTLE YOUTH MOVIE NIGHT AT THE CHURCH BUILDING AT 6 PM ON SATURDAY JUNE 23RD
MIDDLE/HIGH
COMMUNITY GARDEN FROM 9 AM TO 11 AM
MIDDLE/HIGH
CAR WASH/BAKE SALE FROM 9 TO 12 AT THE CHURCH BUILDING.
SUMMER YOUTH TRIP JULY 17 THRU 23RD WATCH FOR MORE INFO.
PRAYER AND PRAISE REPORT
JESSICA CRUZ - (FRIEND OF DAWY PURVIS) CANCER RETURNED SHE WILL BE UNDERGING CHEMO AND RADIATION
ROGER PHILLIPS BROTHER HAD A HEART ATTACK.
STEVE DEJESUS HEALTH
TONY DELROSA - RECOVERING SURGERY
LEXY GINGER - DAWN PURVIS'S NIECE - MOVED TO TEXAS HAVING MENTAL AND PERSONAL ADJUSTMENT PROBLEMS LOST FAITH AND HOPE.
HAROLD LASSETER - CAR ACCIDENT IN LIFE CARE
PAUL BLUE-HOME FROM HOSPITAL REHAB AT HOME
GARY SUMMERS - SURGERY TO PUT A SHUNT IN
BRIAN HARGRAVES - JAYNE BARTONS NEWPHEW HAVING MORE SURGERY
JOHN - SHARON COOKS SON RECOVERING SURGERY
CHARLIE BENEDICT - HEALTH ISSUES
NANCY SMITH - HEALTH
HAROLD AND JUNE LASSETER - HEALTH
SCOTT & STEVE (STEVE AND SHIRLEY GENTON'S SONS)
PRAYERS FOR THEIR ADDICTIONS
MARSHA (DOROTHY BROWN AUNT) CHEMO
ANTHONY GAINES - FRIEND OF DAWN LIVER CANCER
CHARLOTTE MCNEELY - DAVID BARTON'S SISTER UNDER HOSPICE
PETE DESTASIO (EDNA JAYES BOSS) BLADDER AND LUNG CANCER
TROY VONADA- (EDNA JAYES DAD) HEALTH
ONLINE GIVING
REMEMBER ESPECIALLY DURING THE SUMMER AND EVERYONE TRAVELING WE OFFER ONLINE GIVING SO WE CAN MEET OUR BUDGET. YOU CAN GO TO WHCENTRAL.CHURCH AND SET UP AN ACCOUNT ON ONLINE GIVING.
ATTENDANCE
IN PERSON 110
ONLINE VIEWS 73
COME JOIN US FOR
SUNDAY MORNING BIBLE CLASS BEGINS AT 9;30 AM.
IN PERSON WORSHIP SERVICE AT 10:30 SLATE MOORE
KINGDOM KIDS @ 11:00
ONLINE WORSHIP AT 10:45
OUR SERVICES ARE PUBLICLY BROADCAST
WEDNESDAY NIGHT DESSERTS 6:00 PM
WEDNESDAY NIGHT CLASS 6:30
WEDNESDAY NIGHT @ 6:30 LADIES CLASS BY JULIE STULTS, EDNA JAYE. JULIE MOORE OR KATIE BISHOP
Website:
Online Services
You Tube and Podcast
COME SEE HOW JESUS CAN CHANGE YOUR LIFE
Let us get to know you!
Please take a moment to send us your information so that we may stay connected with you. Your information is carefully managed and protected.
How did you hear about us?