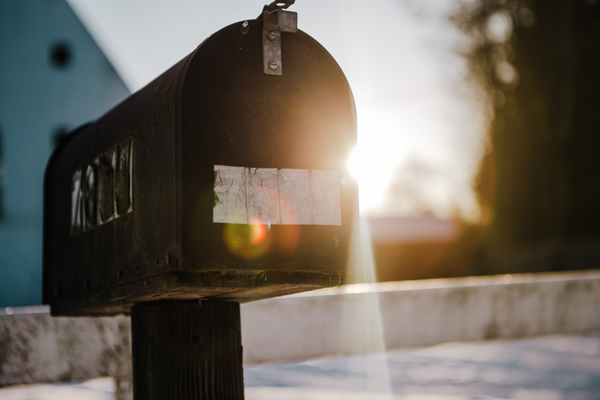 November 2019 Newsletter
From the Pastor's Desk
Does God speak to you?
I use to ask people a simple question, what is God doing in your life this month? To some, this question reminded them to seek God and look for how God is moving in their life? The question is geared to have us be aware of God and look for God's activity in our everyday.
Some were looking for a parting of the Red Sea experience. They became disappointed and felt that whatever was happening in their life was extremely insignificant. Others could not see God moving at all and struggled to see anything.
Living in the moment with God is one way that God reveals himself to us. In living in the present moment of the day, we become more aware of God and the life that is happening. In this place, we hear the birds, we see the sky and are aware of sights and sounds around us.
When I am living in the moment, I stop to listen to the singing and chirping of the birds, and I notice the blue sky, smell the air, and feel the wind in my face. In moments like that, I see God everywhere. It reminds me that I am a part of God's creation. That is a God moment.
Last week there was a moment where I was not living in the present, but God broke into my tired clutter mind. Sometimes when I don't sleep well, I will moan and say, "God have mercy on my soul." It was at that moment God spoke to me saying, I do. (this was not an audible voice.) I stopped all that I was doing to acknowledge God. The love of God welled up in my soul.
God will speak to us if we are willing to listen and live with him in the moment.
I have been looking at a passage of scripture and searching for the truth. Matthew 7:21-23.
"Not everyone who says to me, 'Lord, Lord,' will enter the kingdom of heaven, but the one who does the will of my Father who is in heaven. Matthew 7:21 (ESV)
I wonder, do I do enough for God in my daily living? Does the love of Christ shine brightly? Etc. I was studying this passage for me and maybe a sermon down the road. I came across a scripture in Luke. "How can you say you love and do not do the things I say." Luke 6:46 This is Luke's version of Matthew's text. Reading the scriptures is another way we can hear the voice of God.
Finally, I want to share another way God has spoken to me. I was talking to my wife about some concerns I had, and my wife stopped me and said, "Pray about it. God will take care of this." I needed this reminder too.
I am not attempting to brag but to share stories and thoughts so that you may be aware of how God wants to move in your life. What is God doing in your life?
"Be still, and know that I am God.
I will be exalted among the nations,
I will be exalted in the earth!" Psalm 46:10 (ESV)
Bible Adventure Volunteers Needed
HELP !!!!!!!!!!!!
PLEASE !!!!!!!!!!!!!!!!!!!
Our Bible Adventure is being filled with more and more kids. GREAT JOB PRAYING ZION!!!
But now we are running out of listeners. Our listeners really like 2 students each. Now we are moving into 3 students each.
BUT THE BIG PROBLEM IS WHEN LISTENERS GO AWAY on a Thursdays or have a funeral on a Thursday or go to the hospital on a Thursday etc. etc. etc.
There is only 1 substitute available right now and please do the math.... if 2 listeners are out which is not uncommon then the 1 sub has 4 kids which is still doable. If the listeners who are out have 3 kids each that makes 6 students for that 1 sub...
So, we need subs and as soon as possible. BA has only 1hour to get a whole lot accomplished; songs, prayers, lesson, learning and reciting memory verses for points. Every child deserves their points but can't get them without a listener or a sub-listener.
Sub listeners would help students learn their memory verses and listen to them when they know the verse. It is not a hard job but it is a necessary job.
WE NEED YOU
If you would like to help and have any Thursdays free please let Elaine Hengst know ASAP.
By the way Elaine is our only sub right now. Please don't make her beg..... She will you know…..(begging)
Love all of you especially the sub listeners out there!
Elaine Hengst
Coordinator of Bible Adventure
Important Activities
Weekend Kid's Kafe sponsored by Community REACH
Community REACH in Red Lion is sponsoring a Weekend Kid's Kafe program in our area during the school year and is in need of monetary donations to help purchase the milk, juice, applesauce cups, fruit cups, pudding cups, and cereal, needed for this program. This is a separate program from the food pantry items Zion delivers to Community REACH every month.
There are currently close to 300 children in the Eastern York School District's 3 elementary schools and middle school whose parents have signed up to receive food for their child over the weekend. These children are currently on the Federal Food Assistance Program at their school. If you are encouraged by God to help, checks made out to Community REACH, Inc., with Kid's Kafe in the notation section of your check, may be given to Brenda Holcomb. You may also mail your contribution to Community REACH, Inc., Ruthann Young Center, 15 First Avenue, Red Lion, PA.17356.
Project Toybox
Project Toybox is sponsored by Christ United Methodist Church in Yorkana. New or gently used toys, books, games, DVD movies, puzzles, bikes, etc. will be collected now through November 24th. A toy store atmosphere is set up and parents experiencing financial difficulties can "shop" for free Christmas gift items for their children from ages 0-10 years of age with limited items available for middle and high school age children. A gift-wrapping station is also available for those wishing to have their gifts wrapped.
Please prayerfully consider donating a new or gently used toy item or purchasing a new toy for this outreach project. Please place your item or items in the box near the entry door in the back of the church. If you have questions, please see Brenda Holcomb.
Our Daily Bread
On Friday, November 29th, will be our commitment for chicken noodle casseroles for Our Daily Bread. The pans, recipe and sign-up sheet will be on the table near the door of the sanctuary on November 17 & 24. Six people are needed to serve. Special thanks to Wayne Dosch who has been delivering the casseroles to York on his way to work. The casseroles should be placed in the church vestibule by 7:15 a.m. on the 29th. Call or email Carol Belcher for more information (757-6914 or belcher3@comcast.net).
Men of Zion Christmas Project
The Men of Zion will once again be providing assistance for a local family this Christmas season. The family that they will be assisting lost their home to a fire this year. We ask that you pray for this family and that they will be blessed this Christmas season. Please watch for more details to follow in your weekly bulletins and the December newsletter.
Sand Tarts
The Youth will be selling cut out sand tarts. They are $10 for a baker's dozen or $5 for half dozen. They will be delivered 12/8. See a youth or Julie Leschke to order. Orders are due by 12/1.
OPPORTUNITIES TO SERVE:
We have several upcoming events where help is needed. Several of these are Outreach Events. Our Mission is to "Connect our Community to Christ", this is a great way to help us accomplish that Mission. If you are unable to physically help at any of these events, please pray for the success of each one.
Coffee Morning: Monday, November 4 – We will be handing out cups of coffee or bottles of water in our parking lot from 5:00 – 8:30AM.
Thanksgiving Eve Dinner: Wednesday, November 27 6:00 PM– Free community dinner at the East Prospect Community Building. Help is needed to set up, cook, serve and clean up. This is the week we make casseroles and serve at Our Daily Bread, we will need quite a few casseroles, as we will be serving these at our dinner, as well as at Our Daily Bread.
Zion's Advent Devotionals – Please consider writing a devotional for the Advent Season. Christine Miller will be handing out scriptures as a basis for your devotional.
Breakfast with Santa: Saturday, December 7 at the East Prospect Community Building. Zion will have a craft table at this event. The craft has been planned; we need someone to help the children make the craft.
Annual Christmas Dinner: Saturday, December 14 at 2:00 PM at the Canadochly Valley Ambulance Club. Help is needed to set up, cook, serve, and clean up.
Movie Night: On a Sunday evening in January, more details soon– Help will be needed to make popcorn, serve refreshments, etc.
Buttons & Volunteers Needed
Zion will have a Craft Table at the Breakfast with Santa event held at the East Prospect Community Building on Saturday morning, December 7. The craft is planned, we need a couple people to help the children make the craft and we need donations of buttons. Please see Terri Mellinger to either volunteer or donate buttons. Here is a picture of the craft we need the buttons for.
Advent Devotionals
Thank you to all individuals/families who agreed to write a devotional for our advent booklet. Please submit your devotional to Christine Miller by returning it on the original form or by email to jilordpg@comcast.net by Sunday, November 3.
We will be collecting a Special Offering on Sunday, November 17
for
WORLD HUNGER
Our goal is to have every person in your household donate just $1.00 each.
Together we can do more to feed the hungry!
Will you help?
Offering Envelopes will be provided in the pews
Christmas Poinsettias
Deadline for ordering flowers:
Sunday, November 24, 2019
Price per plant: $ 9.00
Checks should be made payable to:
Zion United Methodist Church
You can get an order form in your church bulletin. Order form and check can be placed in the offering plate or put in the Flower Stewards mailbox downstairs.
If you have any questions, please feel free
to call Mindy Barshinger at 252-2141
THANKSGIVING EVE COMMUNITY DINNER
WEDNESDAY, NOVEMBER 27, 2019 AT 6:00PM
EAST PROSPECT COMMUNITY BUILDING
This is a FREE dinner open to anyone, members of Zion, people in our community, your friends and family and neighbors. Please take the time to invite them to our dinner.
This is also the month we donate Chicken Noodle Casseroles to Our Daily Bread. We have decided to serve those casseroles at our dinner. We will need more casseroles than usual. Please consider donating one or more for the dinner and for Our Daily Bread. Casseroles may be dropped off at the Community Building between 4 and 5 on the day of the dinner. A sign-up sheet and foil pans will be on the back table, as we usually do for casserole donations.
We also need volunteers to help prepare and serve and clean up the day of the dinner. Please see Terri Mellinger to volunteer.
UMW
The United Methodist Women will meet on Tuesday, November 19th at 7:00 PM in the church sanctuary. We will be preparing for our Sunday, November 24th Thank Offering service. In addition, please give consideration to organizations to which you would want to direct funds from our checking account as we attempt to empty our funds by the end of the year.
Dear Friend of Zion United Methodist Youth:
We are excited to team up with Hoss's Steak and Sea House to raise money for a very worthy cause. Please consider visiting the Hoss's location(s) listed below on 11/16/2019 to aid us in raising money to benefit Zion United Methodist Youth.
Print this email and present it on 11/16/2019 at Hoss's in York East
Hoss's will then donate 20%* or 25%** of your total check paid to Zion United Methodist Youth
*To qualify for the 20% payout, our group must have a minimum of $300.00 in total pre-tax food and beverage sales.
**To qualify for the 25% payout, our group must have a minimum of $1,200.00 in total pre-tax food and beverage sales.
This applies to a one-day, single location, pre-scheduled event. The purchase of gift cards is not included as part of your organization's community fundraising totals.
DISTRIBUTING INVITATIONS ON HOSS'S PROPERTY IS STRICTLY PROHIBITED AND WILL DISQUALIFY OUR ORGANIZATION! Thank you for your cooperation!
Group #121188
United Methodist Women's Annual Dinner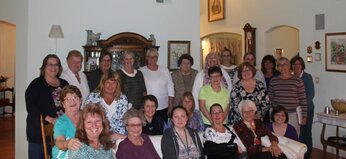 United Methodist Women's Annual Dinner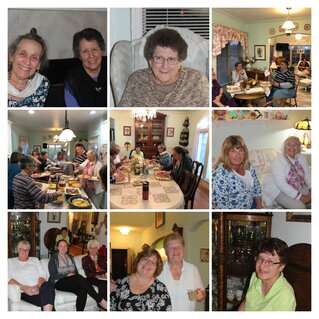 November Calendar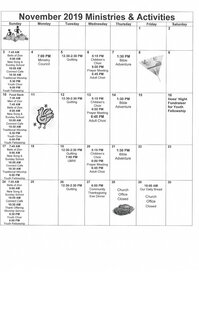 November Schedule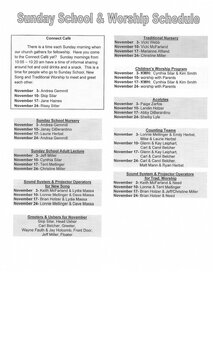 185th Church Anniversary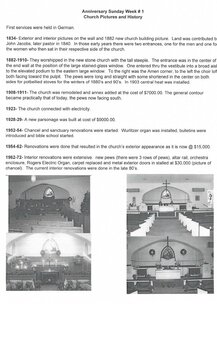 185th Church Anniversary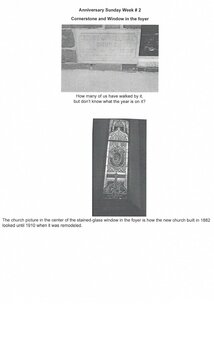 185th Church Annniversary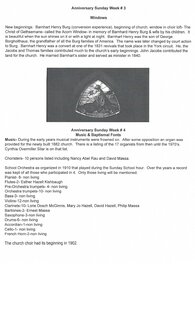 185th Church Anniversary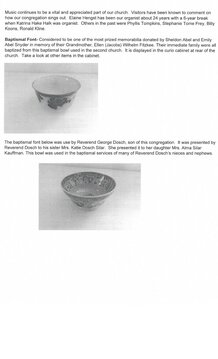 Welcome!
Our address is: East Prospect, Pa