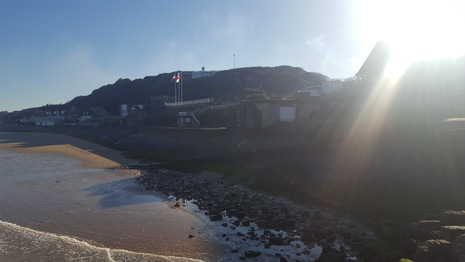 You Are Worth More Than Many Sparrows
June 6, 2019. Today is the 75th anniversary of D-Day. The allied invasion of Europe to defeat the Nazis, liberate those who were captured, and secure the future and freedom for Western Culture and most of the world. My dad's uncle, Don Patterson, among other things, took part in liberating people from Nazi camps as the war was winding down.
WARNING! The pictures and descriptions below are graphic and disturbing, but also important.
A couple of years ago, my youngest son, Bryan, studied abroad for a semester in Ireland. While there, he took several opportunities to travel. One trip took him to several cities in Europe including Paris, Budapest, Berlin, Krakow and Auschwitz.
Bryan, who had just turned 19 at the time, was utterly moved by the solemnness of Auschwitz. He was ill-prepared, however, for the absolute inhuman treatment of the Jews and others the Nazis decided to exterminate. He walked past piles of shoes, piles of human hair, eyeglasses, luggage, prayer shawls, personal effects (1), and through one of the gas-chambers – a non-descript room except for canisters of zyklon b, cyanide gas used to kill thousands upon thousands of people.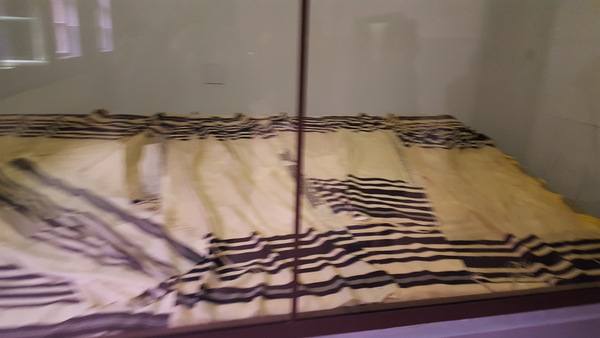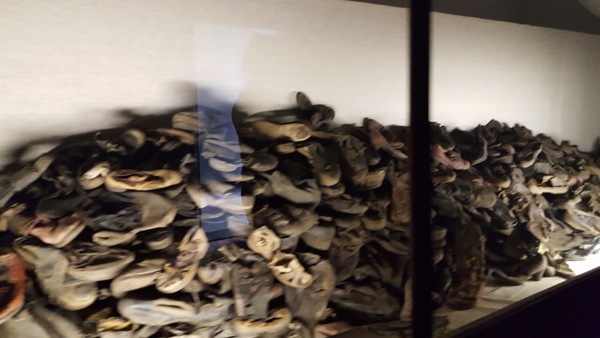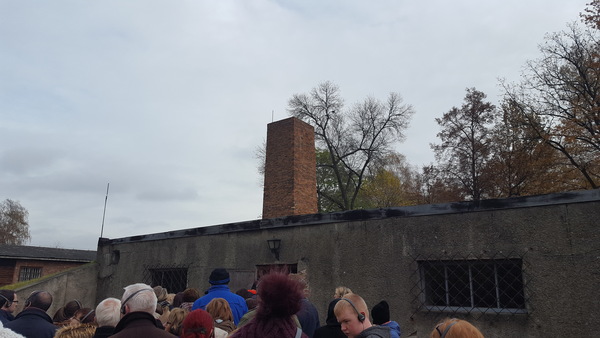 He saw the "dorm" where the women, subjected to sterilization experimentation, were housed with windows boarded up so they could not see the wall were some prisoners faced the firing squad.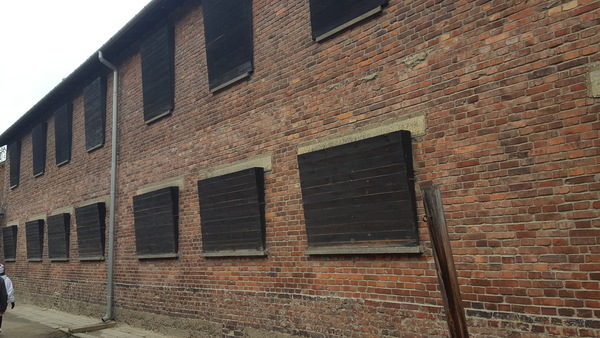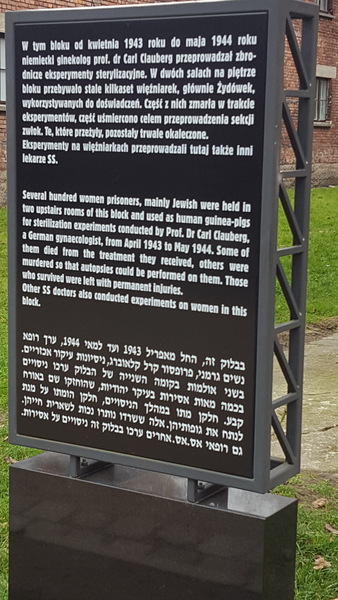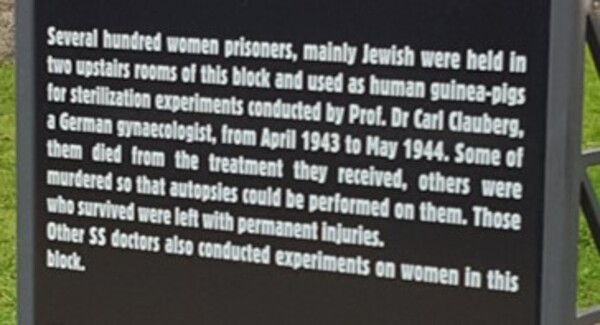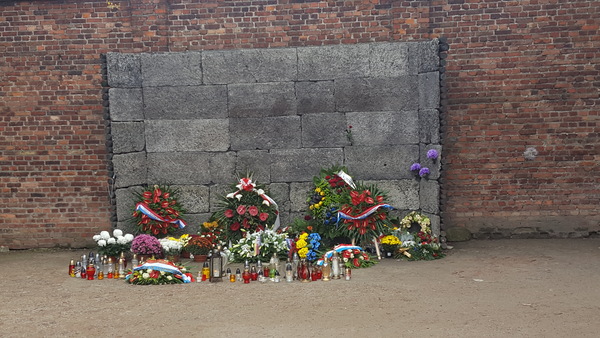 He saw plaques detailing how the Nazis "collected" and experimented on twins and other children.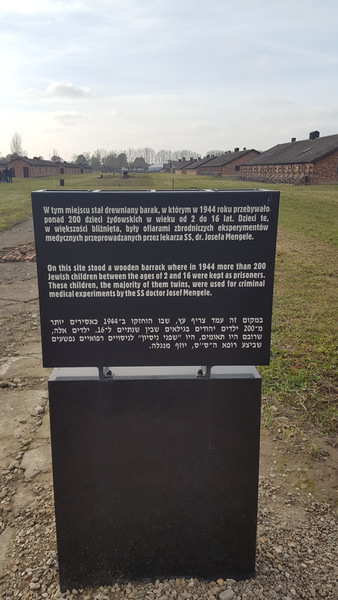 There was a memorial honoring the place where Jews were buried, piles upon piles, by bulldozers in mass graves. Incinerators where countless bodies were reduced to ash.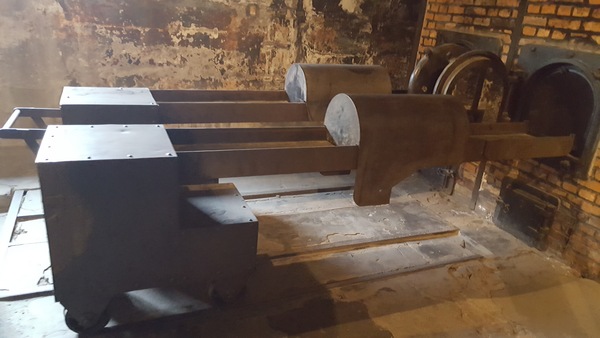 In Budapest, along the bank of the Danube River, there is a memorial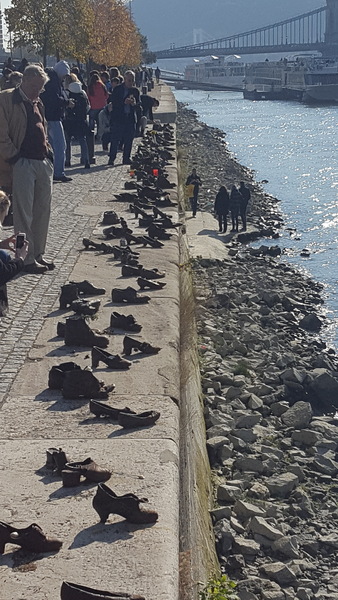 … it is a bronze sculpture of shoes showing where the Nazis would line up Jews along the bank and then machine gun them, letting their bodies fall into the river to float away. It is unconscionable for me.
If you are having a hard time reading this, I apologize, well, only slightly. I do believe it is important for us to know and somewhat understand the depth of depravity sinful, godless humans are capable of.
I cannot express to you his feelings about all this. I do know they were deep, profound and extremely sad and emotional. How could one group of people be so cruel, heartless, immoral, (there are not enough adjectives) to treat others like yesterday's trash?
As his semester abroad was winding down, he took a solo trip to France to visit Normandy. He missed the "tourist season" by one day but was able to secure a private guide who drove him to all the sites and shared with him some of the history. He of course toured Omaha Beach (and brought me back some sand!), and the American Cemetery at Normandy. All of these places were solemn and profound, but none "hit" him as profound as his first stop. His guide took him to the German Cemetery in Normandy.
There, in rows reminiscent of what you see at the American Cemetery, are the graves, individual graves, of the Germans who died there. [There is a large grave in the center containing the bodies of Germans who could not be identified, but it is also done with dignity.] Unlike the callous, heartless way the Jews were treated in life and in death, the Americans and our allies took the time and care to bury the Germans and mark their graves. We did this for our enemies.
What a stark contrast between the mass graves the Nazis dug and this place where, even 75 years later, German families can visit the graves of their loved-ones who fought and died for an evil empire.
Without trying to make a political statement, this illustrates the difference between "American values" and Nazi values. Although we have our well-documented faults, at our core, we value human life, even the lives of our enemies. No human ever deserves to be treated the way Hitler and his underlings treated the Jews.
We, every human being, including the Jews and including Nazis, were created in His image. That fact alone should end any debate.
But a few weeks ago, as I was reading Matthew 10, these familiar words of Jesus made me think of Bryan's contrasting observation between Auschwitz and Normandy:
28 And do not fear those who kill the body but cannot kill the soul. Rather fear him who can destroy both soul and body in hell. 29 Are not two sparrows sold for a penny? And not one of them will fall to the ground apart from your Father. 30 But even the hairs of your head are all numbered. 31 Fear not, therefore; you are of more value than many sparrows. Matthew 10:28–31 (ESV)
The American and Allied soldiers did their best to treat the dead with dignity. Jesus said, "Not even something as 'worthless' as a sparrow dies without our Heavenly Father taking notice." He even knows the number of hairs on our head! (I cannot fathom the tears He must have shed over the tons of hair taken from the Jews.(2))
We remember and honor those brave soldiers who gave their life 75 years ago, setting in motion the eventual liberation of tens of thousands of prisoners. It is right and good that we remember.
We put a high value on life, on sacrifice, on protecting the weak because we are made in the image of the Great God of the universe who gave breath to each and every life, no matter how small, insignificant, weak or of "little worth." Those graves in Normandy remind us of the truth Jesus spoke: we are worth more!
__________________________________________________________________
(1) Many of these rooms/memorials were so solemn, pictures were not permitted to be taken of them. There are similar memorials at the Holocaust Museum in Washington DC and other places. They leave you speechless.
(2) When the Russians liberated Auschwitz, they found a five-ton pile of hair the Nazis had stockpiled for textile purposes.