Our Thursday Night Bible Study is now exclusively online. We will not meet at our building. You can study the the Bible with your church each Thursday evening from your home, using your computer, phone, or other device to access YouTube. Click on the link to go to our page and hit the "Subscribe" button.
Hope Now Bible Church Fresno
Verse by verse Bibles studies through the Bible. Our primary Bible text is the NKJV; our pastor will at times use the KJV (We are not KJV only). We are fully...
www.youtube.com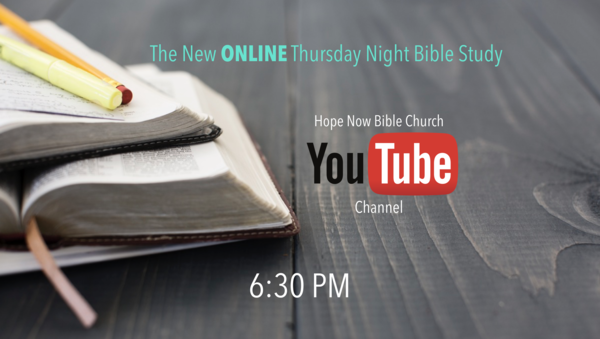 the study went really well. I am happy to hear about a model church like the Thessalonian church.

Good job pastor Roger it was nice

And the nice thing is that as soon as it's over, you're home! 😂