Hello everyone!  Here's a sneak peak of some updates to the worship flow page, coming early next week. Notice the new *key modulation* option, as well as the refined page styles to emphasize the songs.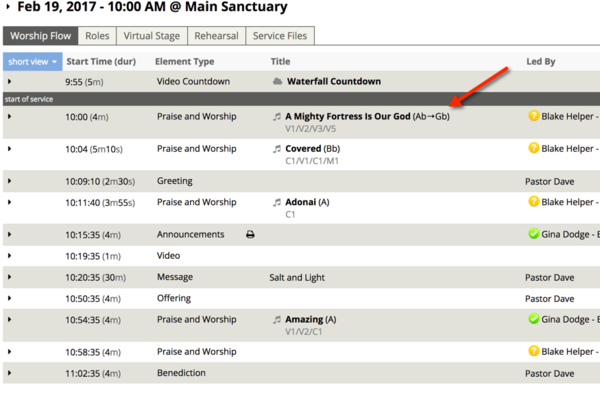 Will the boldface song titles eventually show up on the service printouts? This is great!

Quite possibly.  We wanted to get a feel of how people liked the changes we made on the flow planning page (hint, hint...anyone that wants to provide feedback).  Could end up being a few more changes we do, then replicate them to the printouts.  Great question!