Key modulation is here! You can now specify different starting and ending keys for your songs.  
https://goo.gl/1MGDxV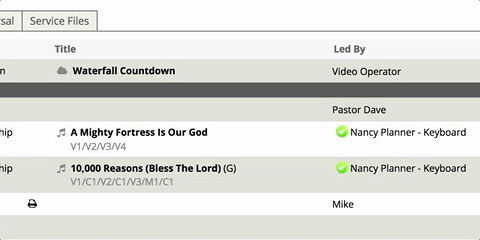 what view is this in?  I don't see it in the worship flow for me.  Thank you

JoAnn, you should be able to see key modulations on any view that shows the worship flow.  To make changes to the starting/ending keys, you have to be on the worship flow page, and have a permission level that allows you to edit the worship flow.