Get the Faithlife
Study Bible
---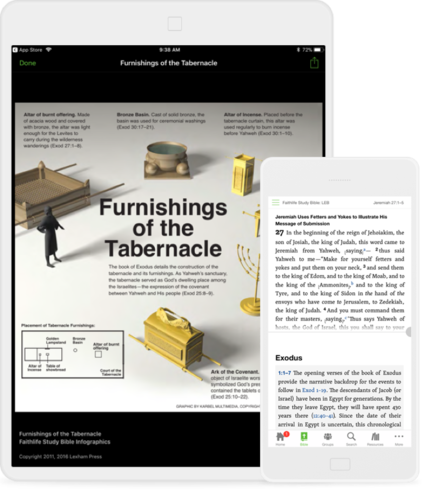 ---
On Your Phone
or Tablet
The Faithlife Study Bible App gives you access to the study Bible right from your phone or tablet so that you can learn and grow wherever you are.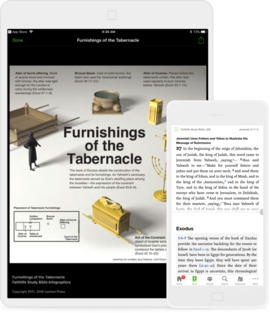 ---
On Any Computer
Access the Faithlife Study Bible online using the web app right in your browser.
Web app
The Faithlife Study Bible is also available in Logos Bible Software for your personal computer. Access your own notes and highlights from the mobile apps in the world's most powerful Bible software.
Logos.com