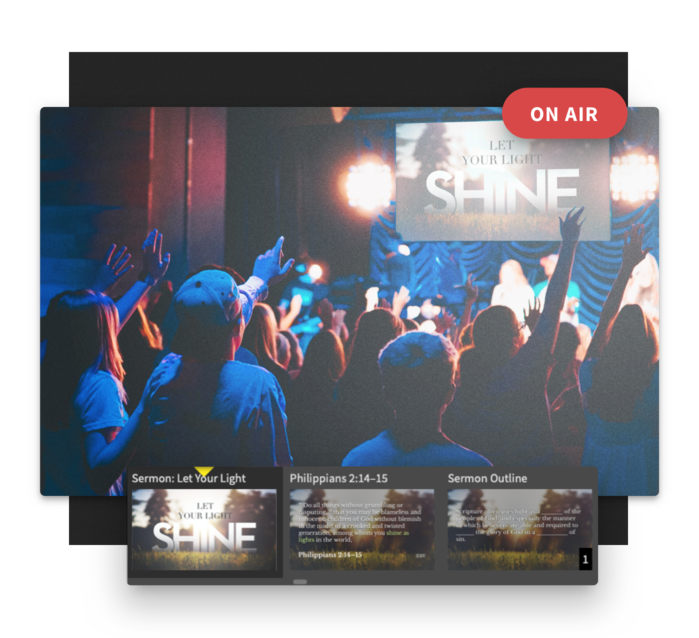 Intuitive and Simple Interface
Navigate through the app quickly and easily with no confusing buttons and an easy-to-understand interface.
Go On Air
Instantly present your slides by going "On Air" with a click.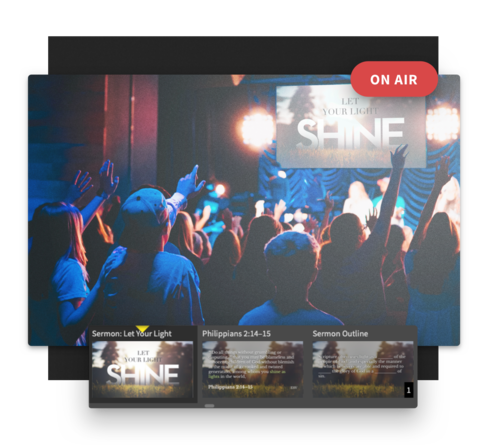 Order of Service
Lay out each part of your service—from opening prayer to closing benediction—and automate when to start presenting.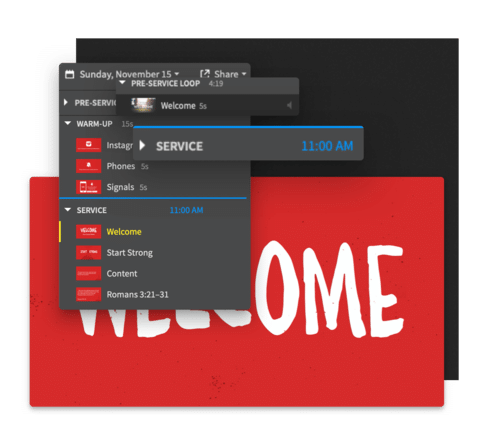 Quick Screens
Need to add something last minute? Create a quick screen to display something while you're On Air, even though you didn't add it to your presentation ahead of time.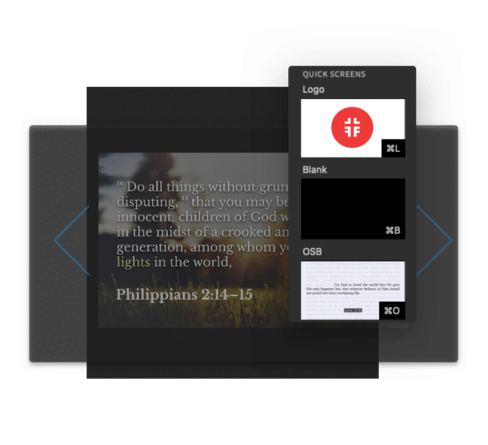 Bible reference
Display Bible passages on the fly while On Air. Select your translation from more than 20 different Bibles.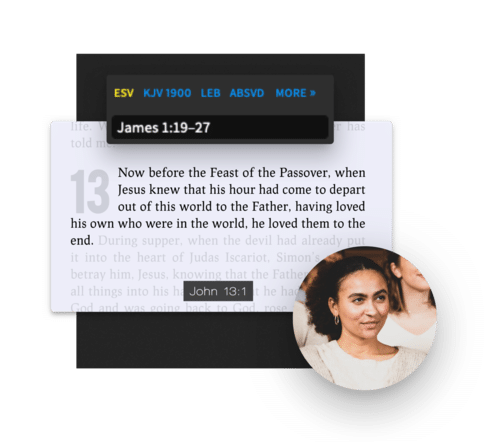 Adjustable control view
Pick the layout that works for you. Choose from full view or grid view—and even switch while you're On Air.