Proclaim + Live Streaming
Pull Viewers in with Live Streaming That Leaves Nothing Out
Your live stream invites people to be in church even when they can't be there in person, and it gives new people a look inside. Make everyone feel like a part of the service by live streaming your stage and slides. Proclaim makes it easy to run your in-person service and live stream—all from the same presentation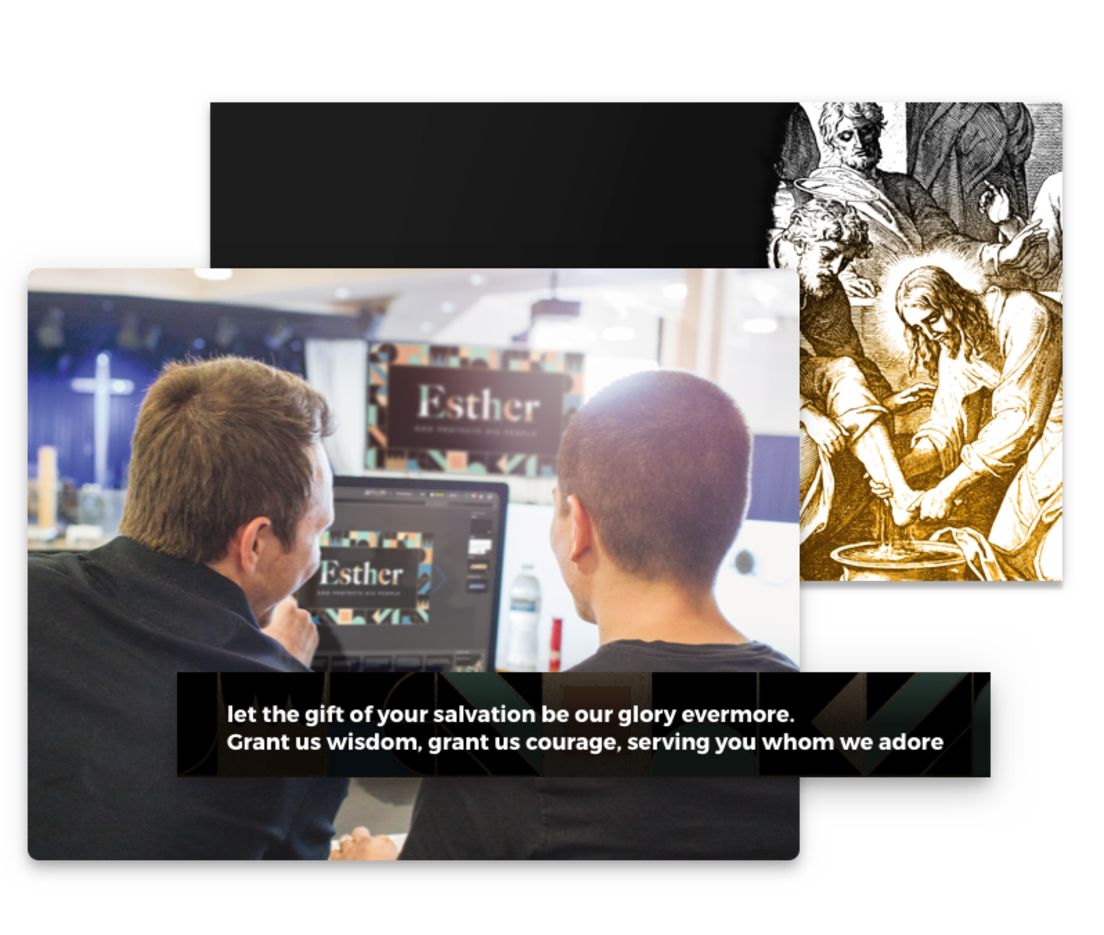 ---
Transform 'Sit back & watch' to 'Sit up & listen'
With Proclaim, add the visual elements that help take people from viewers to participants:
Encourage them to be present during the sermon: include eye-catching slides, lower-thirds, and On-Screen Bible.
Invite them to sing along: add lyrics to lower-thirds. You can use graphics in your in-person service while sending text overlays to your encoder or streaming software—all from the same presentation...
---
Get Faithlife Proclaim the Way That Works for You
Presentation Software
30 days free
Start free trial
Bundle and Save
Get Faithlife Proclaim and other essential tools you need to plan your service, manage your church, and disciple your people.
Learn more
Join for news and updates from Faithlife Proclaim.