Sermon Recording That's Easy Like Sunday Morning
Record and publish your sermon online simply and error-free with Faithlife Proclaim.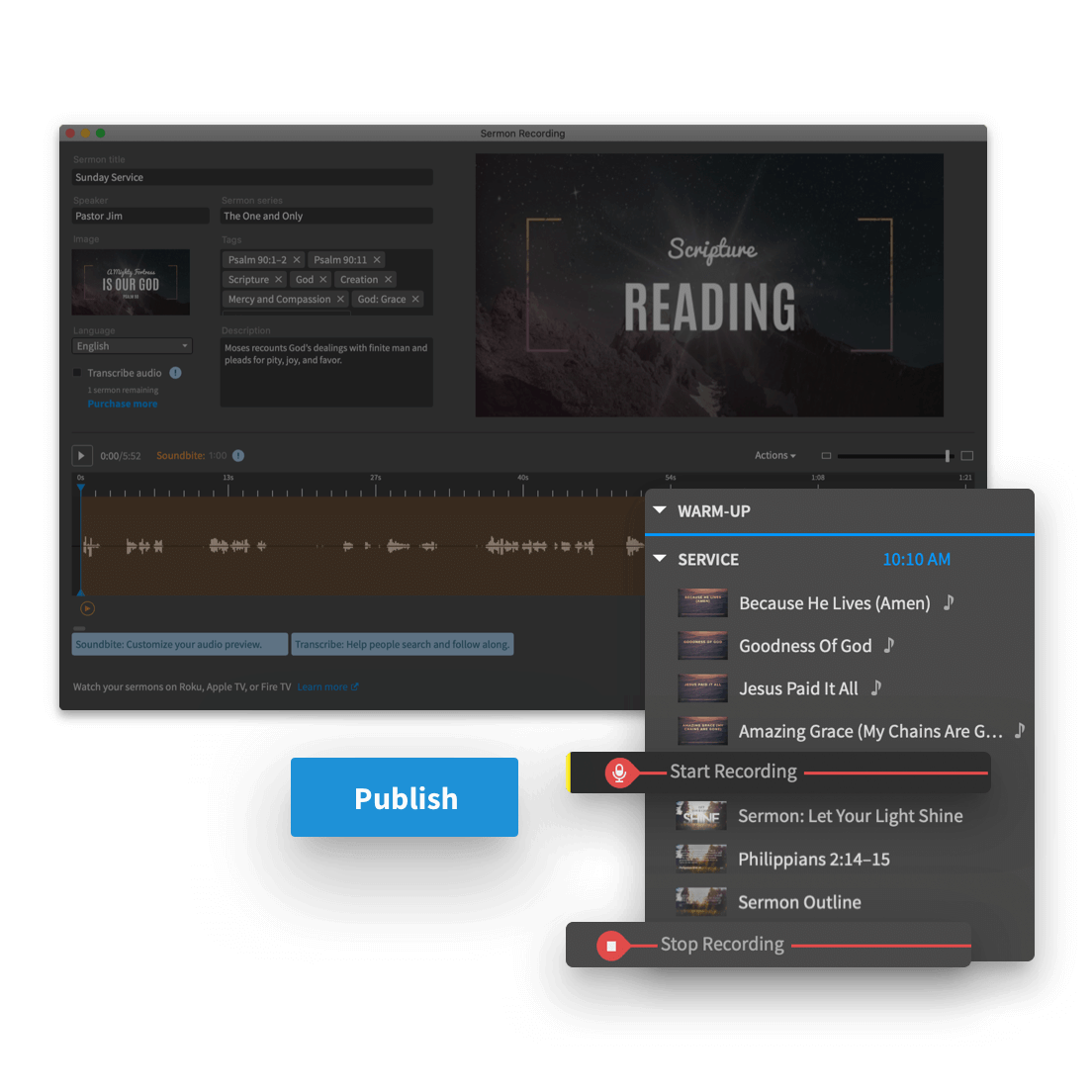 Auto-Recording
---
Just add cues and publish
Recording your sermon is as simple as adding cues to start and stop your recording in Proclaim. Then, hit publish to send the recording to your website, online sermon archive, and anywhere else you want.
See It in Action
---
See how simple it is to record and publish
Watch the video to see the feature in action. After you record in Proclaim, you're just seconds from success! You now have an audio + slide presentation or raw audio download to work with and then post for your viewers..