Free On-Demand Webinar
---
Strategies for Training New Church Leaders
Watch our free webinar to learn strategies for identifying, training, and empowering leaders for ministry in your church—even if you don't have the budget to hire them.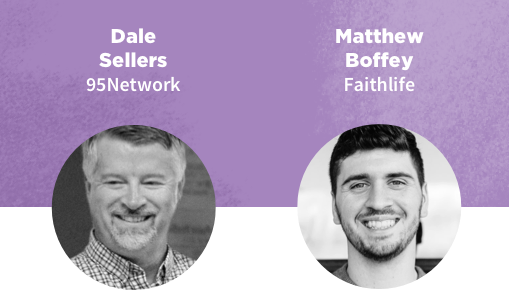 Watch the Webinar Now
Fill out the form below to watch instantly.
---
Seek New Ministry Leaders, and You'll Find Them in Your Pews
Church leaders often ask, "How can I give ministry responsibility away when I can't afford to hire?" Great news: you can be strategic about church leadership training with people already in your church—without busting your budget or your schedule.
In this free webinar, you'll learn:
What qualities you should look for in lay leaders
Which five simple principles can revolutionize your lay leadership
How your self-sabotage could make your volunteers miserable
And more
Watch the webinar now to learn strategic ways to recruit and train new church leaders.

Dale Sellers
Executive Director of 95Network
Dale has over 35 years of ministry experience and is dedicated to helping small and mid-size churches get healthy. In 2014, he launched Dale Sellers Leadership to assist organizations in the areas of leadership, inspiration, and evangelism.

Matthew Boffrey
Content Marketing Strategist at Faithlife
Matthew Boffey (MDiv) writes for Faithlife and is a licensed minister. He is an alumnus of the Chicago Plan, a biblical exposition and pastoral training program, and teaches and preaches regularly to students.