Free On-Demand Webinar
---
Are You Making These Church Graphics Mistakes?
We've come a long way from clip art and transparencies, but many churches still make key graphic design mistakes. Learning the design basics in this free webinar will help you make beautiful graphics, even if you don't have professional training.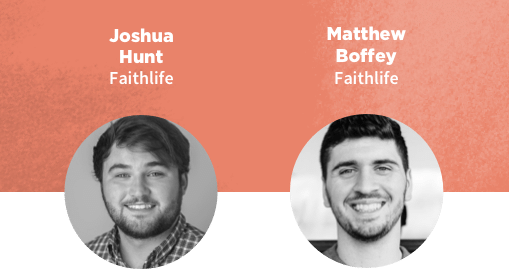 Watch the Webinar Now
---
7 Common but Avoidable Mistakes in Church Graphics
Gain confidence to make your own church graphics with this free webinar. You'll discover how to avoid the most common mistakes—and pick up some graphic design basics along the way.
In this free webinar, you'll learn:
How to fix seven of the most common design mistakes
Why the sizes, colors, and layouts you choose make a huge difference
Which resources can help you learn these skills
Watch the webinar now to learn helpful tips for creating beautiful church graphics.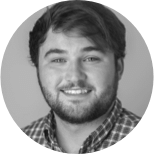 Joshua Hunt
Senior Designer at Faithlife
Joshua Hunt is a senior designer at Faithlife. Previously, he served as lead designer for a multi-site church and has worked for many clients and ministries, including Keith and Kristyn Getty and dozens of churches around the country.

Matthew Boffrey
Editor at Faithlife
Matthew Boffey (MDiv) writes for Faithlife and is a licensed minister. He is an alumnus of the Chicago Plan, a biblical exposition and pastoral training program, and teaches and preaches regularly to students.