Here's an edited version of today's webinar:
https://faithlifetv.com/items/626730
. We hope it's helpful. Please post your follow-up questions and feedback to this group, and we'll do our best to answer and address them as quickly as we can.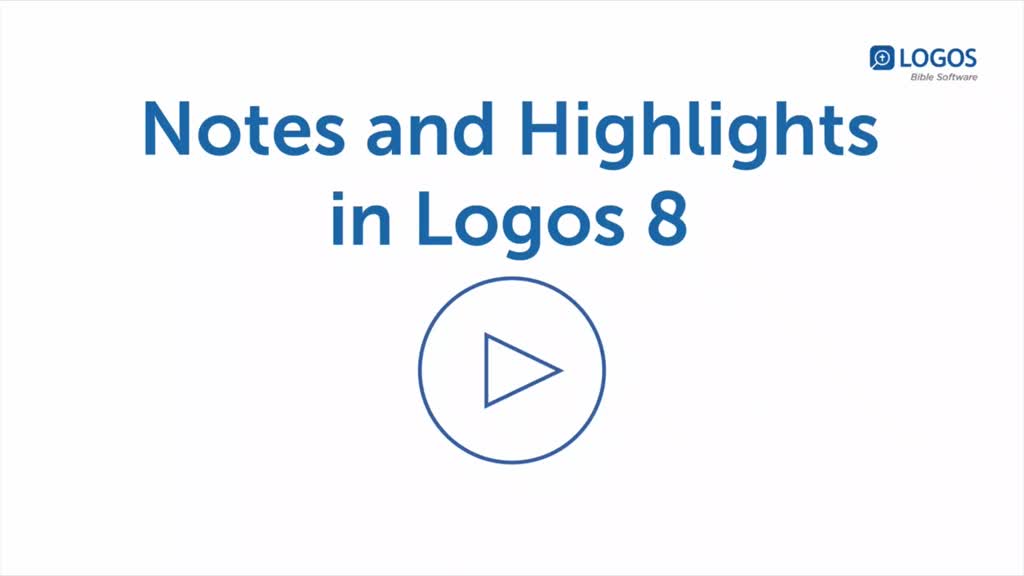 2/13 Logos 8 Notes Webinar
Watch "2/13 Logos 8 Notes Webinar" on Faithlife TV, the premier video library for everyone—students, kids, families, and Bible enthusiasts.
faithlifetv.com
Excellent stuff here, I think the workflows and it's links to note is the most interesting thing Logos has done. I can imagine that if it's linked to Logos Mobile Ed, it could be quite powerful. From a more constructive perspective, I think both notes and workflows could be more elegant. For example, for quite a bit of the video, you have three tabs open just for notes (even when you're working with/editing a note) the filter/notebook options could probably simply be an icon (similar to visual filters) on the top that allows me to filter accordingly, which in turn allows me to have my note more usefully opened. Also, things like gestures could be supported. I think Bear (mac/ios app) has the same data structure concept as you do, so they're a really good example. Hope this helps somehow :) Fred

@

Phil Gons (Faithlife)

will there be another updated webinar now that so much functionality has been added to the Notes tool?