Hi! There's a funny bunny in the notes tool when using the arrow keys. The behaviour has dissappeard as for now, but it seems to come and go from time to time.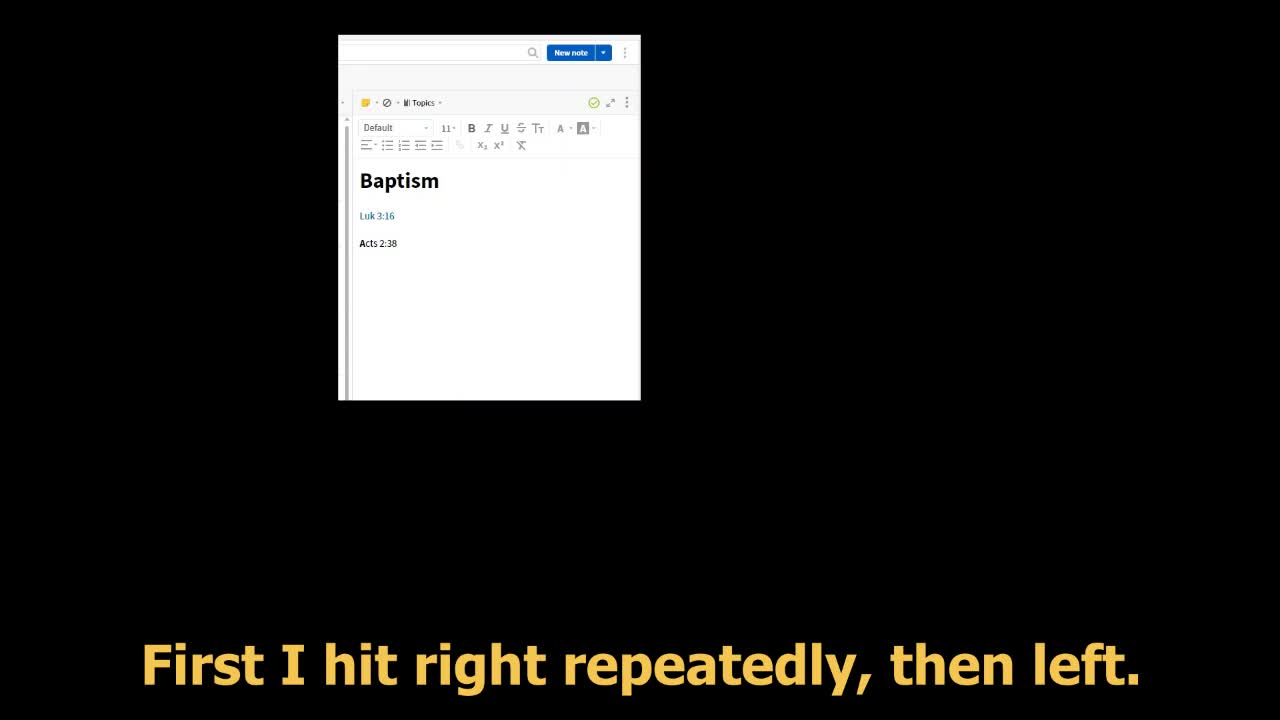 57C39f0986c8453f91f951e43509de41
Watch "57C39f0986c8453f91f951e43509de41" on Faithlife TV, the premier video library for everyone—students, kids, families, and Bible enthusiasts.
faithlifetv.com
I have also seen strange behavior. 1. type a Bible reference 2. press space 3. press enter 4. type some text 5. press backspace a few times. The whole second line often moves up to the end of the first line and removes the Bible reference from right to left.