Reminder: Today is the live stream of The Prayer March of 2020 with Franklin Graham! Begins TODAY at Noon, just click the link below!! The March location is at the Lincoln Memorial. Join in virtually as we all call out to God to heal our land!!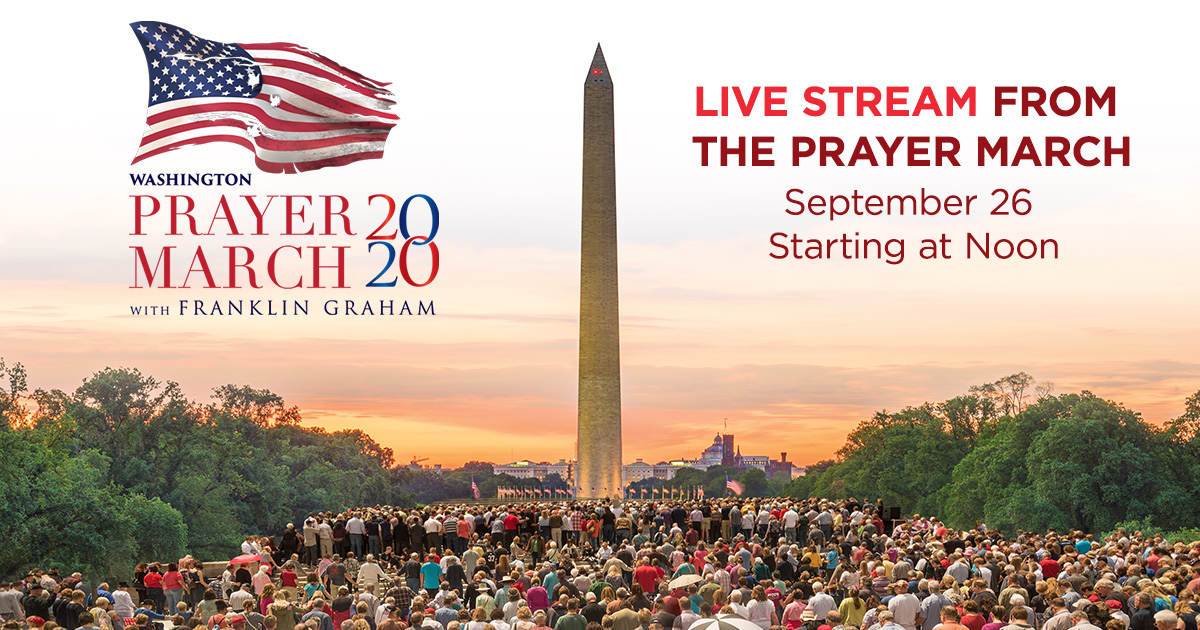 Watch Live: Prayer March 2020
Pray for America as Franklin Graham leads march through D.C.
prayermarch2020.com