Here is the Corder version of my new video where I discuss how The A Register recently put out an article calling for the censorship of "Toxic" people on GitHub. If you like what you see, feel free to subscribe to my channel and help spread the word.
#thearegister
#github
#censorship
#exposed
#alttech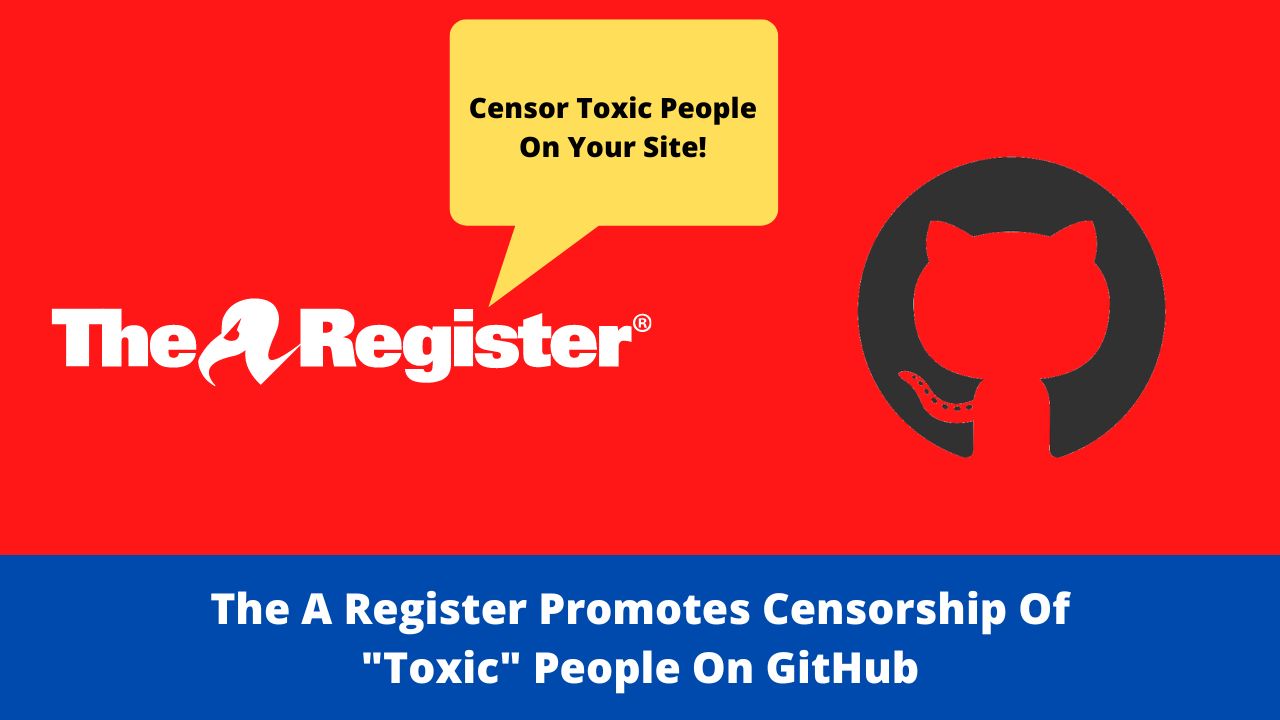 The A Register Promotes Censorship Of ''Toxic'' People On...
Apologist Justin Derby responds to a publication called The A Register calling for the censorship of toxic people in forums on GitHub projects, which is the beginning of the path that leads to GitHub choosing whose projects are allowed to be shared o...
corder.tv