Last Sunday Sermon Review
The dream of Nebuchadnezzar has been revealed and interpreted by Daniel and his three friends. The interpretation told of the future history of the world and the domination of the Gentiles over the Jewish people, what Jesus called, The Times of the Gentiles (Luke 21:24).
The dream was of a statue of various metals, each part prophetically representative of a world empire, 1) King Nebuchadnezzar: the head of gold. 2) Median/Persian empire: the arms and chest of silver. 3) Greek/Macedon empire: the belly and thighs of brass. 4) Roman empire (speculation): The legs of iron. 5) Unknown: the feet and toes, a mixture of iron and miry clay.
Finally, the dream interpreted by Daniel foretold of a future kingdom, A stone (which is the King of kings, the Lord Jesus Christ) that smote the image and became a great mountain that filled the earth. This Stone will crush all the others; It will be a Kingdom that will never be destroyed and one that will stand forever, i.e., The Kingdom of our Lord Jesus Christ. This image of Nebuchadnezzar's dream summarizes future prophecies regarding the Times of the Gentiles that we will see later in Daniel (chapter 7) and the book of Revelation (chapters 13 and 17).
Sunday Night Dinner and Bible Study
We studied five of the seven assemblies. Next Sunday we will look at the final two, Philadelphia, and Laodicea. In two weeks we get into the Tribulation itself. You won't want to miss upcoming studies!
Back by popular demand, our Sunday meal will be Sub Sandwiches. They were a hit last time (except for those of us watching our carbs intake - haha). If you want to bring something you are welcome to do so!
Bibles Are Still Available at our Welcome Counter.
Only $15.00 | Large Print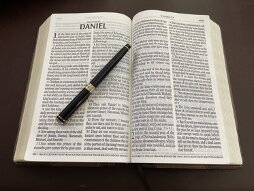 How about some news?
Opinions are my own, take 'em or leave 'em.


Let's begin with...
MonkeyPox Hysteria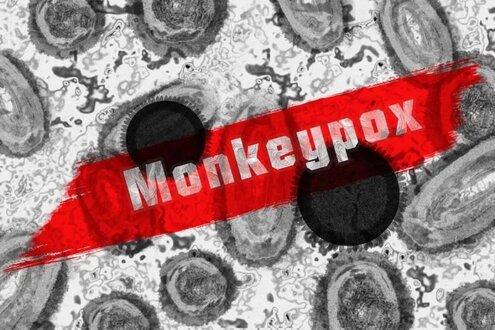 Here we go again. Our radical government and liberal media are trying to put fear into us. This time it is Monkeypox. Contrary to what the media and government are telling us, Monkeypox is spread primarily through homosexual contact. Children who have contracted it (only 2) reportedly live with someone who is practicing a homosexual lifestyle.
What is interesting is that our government has declared Monkeypox a national emergency. But notice they are not telling people to social distance, lockdown at home, don't attend church, no hugging, no attendance at a funeral, don't visit nursing homes, and by all means, don't let your mask slip down below your nose...like we heard ad nauseam during Covid. That's because they are pandering to the homosexual crowd which drives 96.6% of the Monkeypox cases. To institute all the draconian measures they put on all of us during the covid, would be too offensive to the homosexual crowd.
The mayor of San Francisco declared a state of emergency after the city reported 261 cases of monkeypox. It's all for show, however, since, the "kink and fetish festival" for gay men dubbed "Up Your Alley" still pressed on last weekend despite monkeypox spreading like wildfire in the gay community in San Francisco. What a joke.
Why haven't the governors of the liberal states, and the President called for a national emergency due to the scourge of Fentanyl is that is plaguing our country? Opioids, led the way by Fentanyl, are responsible for over 100,000 deaths per year. Monkeypox, only 6,600 thus far, and again, overwhelmingly among homosexuals.
We shouldn't be alarmed by the liberal press and its "fear porn", or by government propaganda. If a person keeps any sexual activity within the confines of marriage, or if not married doesn't engage in sex at all the chances of getting Monkeypox is nearly zero. Yes, it sounds so old-fashioned but the solution to stopping the spread of Monkeypox is to stop practicing illicit sex.
Should We Keep Our Health Problems To Ourselves?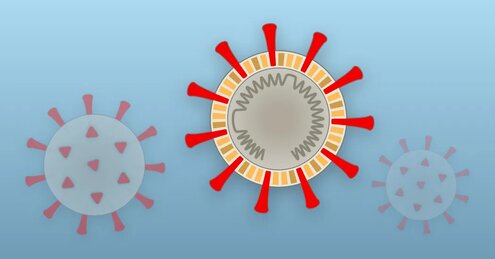 With the advent of Covid it seems that everyone shares the details of every sniffle they have. In days gone by we kept our health issues to ourselves or maybe only shared it with those closest to us, or the pastor.
Likewise, what is up with this affinity to test for Covid every-time we sneeze? If you're sick, stay home, wash your hands, eat chicken soup like humans have done for thousands of years. The chances are you'll get well in three days.
Here's an amazing thing about Covid. If we stopped testing, Covid cases would drop immediately and the government would not be able to weaponize it against us. Testing is of zero value unless you happen to get admitted to the hospital, which is rare in 2022.
Keep your immune system working at optimum levels by eating properly (cut out all sugar!), I have been cautioning people all along about getting vaccinated. Studies are become more and more clear that you have a greater chance of dying from the vaccine that the virus. Take care of yourself naturally and you likely won't die from Covid.
People get sick, they have always gotten sick, and they will continue to get sick. Don't let hysterical fear fueled by the media control you. I don't see a problem with telling someone when you are sick, but spare them the details.
This Might Interest Giants Fans!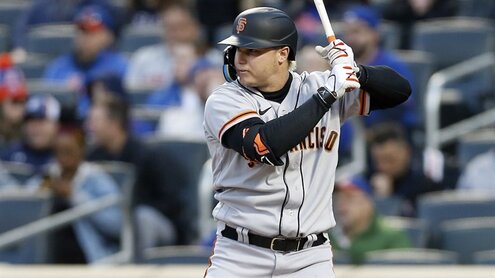 The San Francisco Giants All-Star outfielder Joc Pederson will officially rejoin Team Israel for the 2023 World Baseball Classic. Read more HERE.
Things Are Heating Up Again in Israel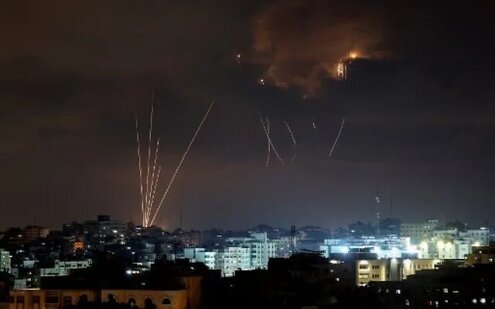 For thousands of years Israel has been constantly threatened by enemies. Today is no different. They are surrounded on all sides by forces that would like nothing more than to wipe them off the face of the earth. But Israel is strong and fights back. Just this week Israel launched a successful attack against the Islamic Jihad terrorist organization on the Gaza strip. Here is the article. And Here.
We Live in the Times of the Gentiles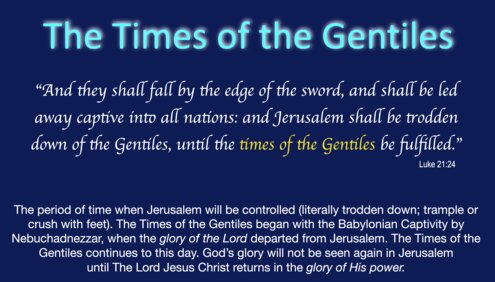 Turkey Has Major Inflation
Since we are studying the seven churches in Revelation and they are all located in modern Turkey, this might be of interest to you.
Headline: Turkish inflation stabilizes at under 80% in boost to Erdogan
Wow! Our inflation is out of control and it is only at 9.1%.
___________________________________
See you Sunday | 11:00 AM