Enjoying the new show Mike and Johnny.  Saw the post about it on
DRMSH.com
.  I saw that it said send questions to
QuestionsAloud.com
so here's one for you guys. Is belief in the Trinity necessary for salvation ?  If so, why do most churches not do more work to ensure that their members adequately understand what this doctrine teaches and is? I ask this because so few Christians really understand what the Trinity is.  I personally didn't know anything about the Trinity until I studied it for myself.   Most Christians I talk to give modalistic answers when I ask them what they believe about Jesus's deity.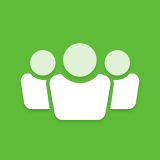 Questions Aloud
A community for discussing Dr. Michael S. Heiser's Questions Aloud program.
questionsaloud.com
I love this question. and I hope they talk about this.  one of my "pet peeve's" is hearing some well-intended person say that they must believe in the whole bible, in order to really be a Christian (or be saved, etc).  I know this is not what was asked above, but the paradigm is the same (to me).