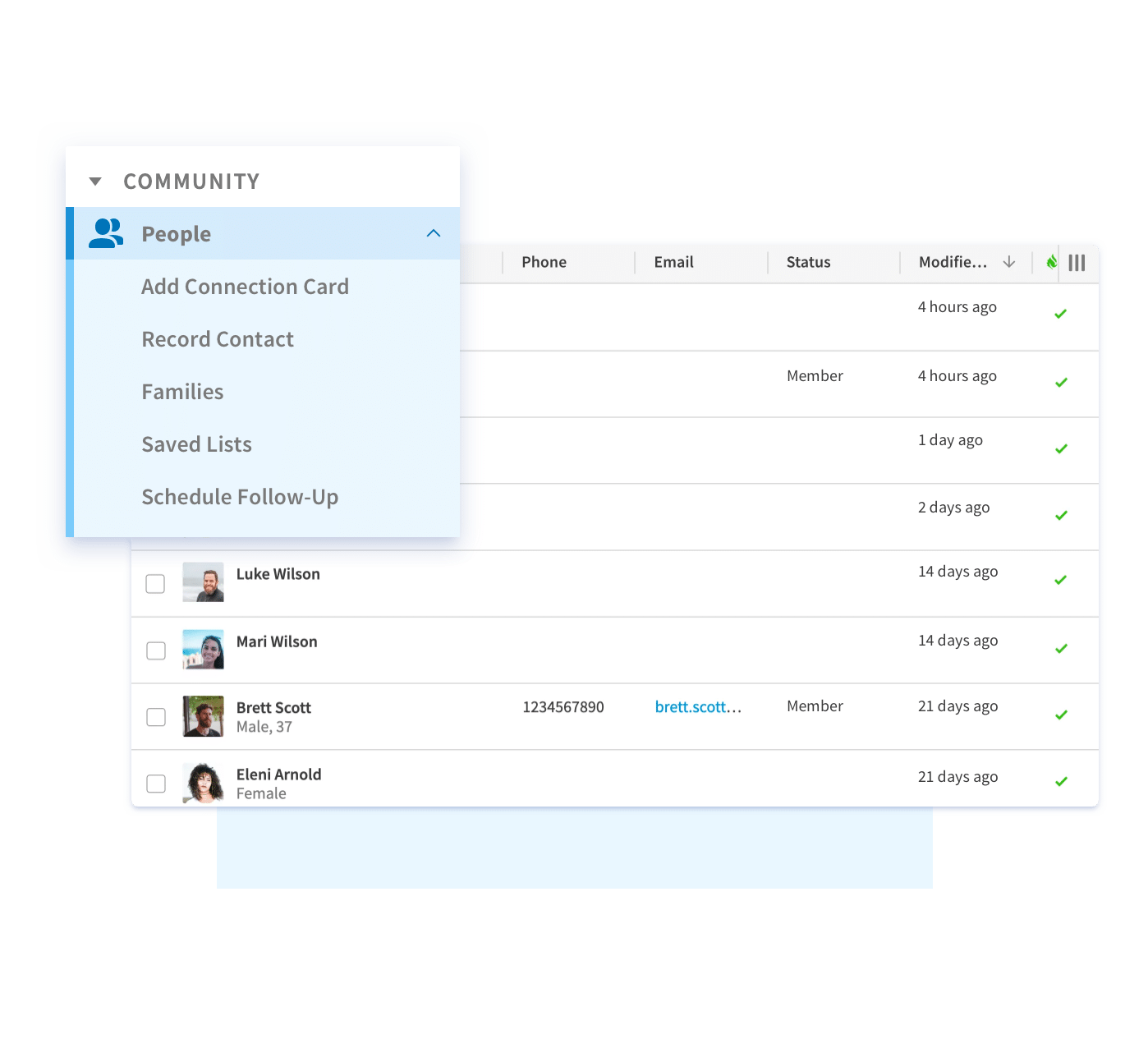 Contacts & member database
Unlimited people records
Create people records and use them to generate family trees, lists, communications, and your member directory.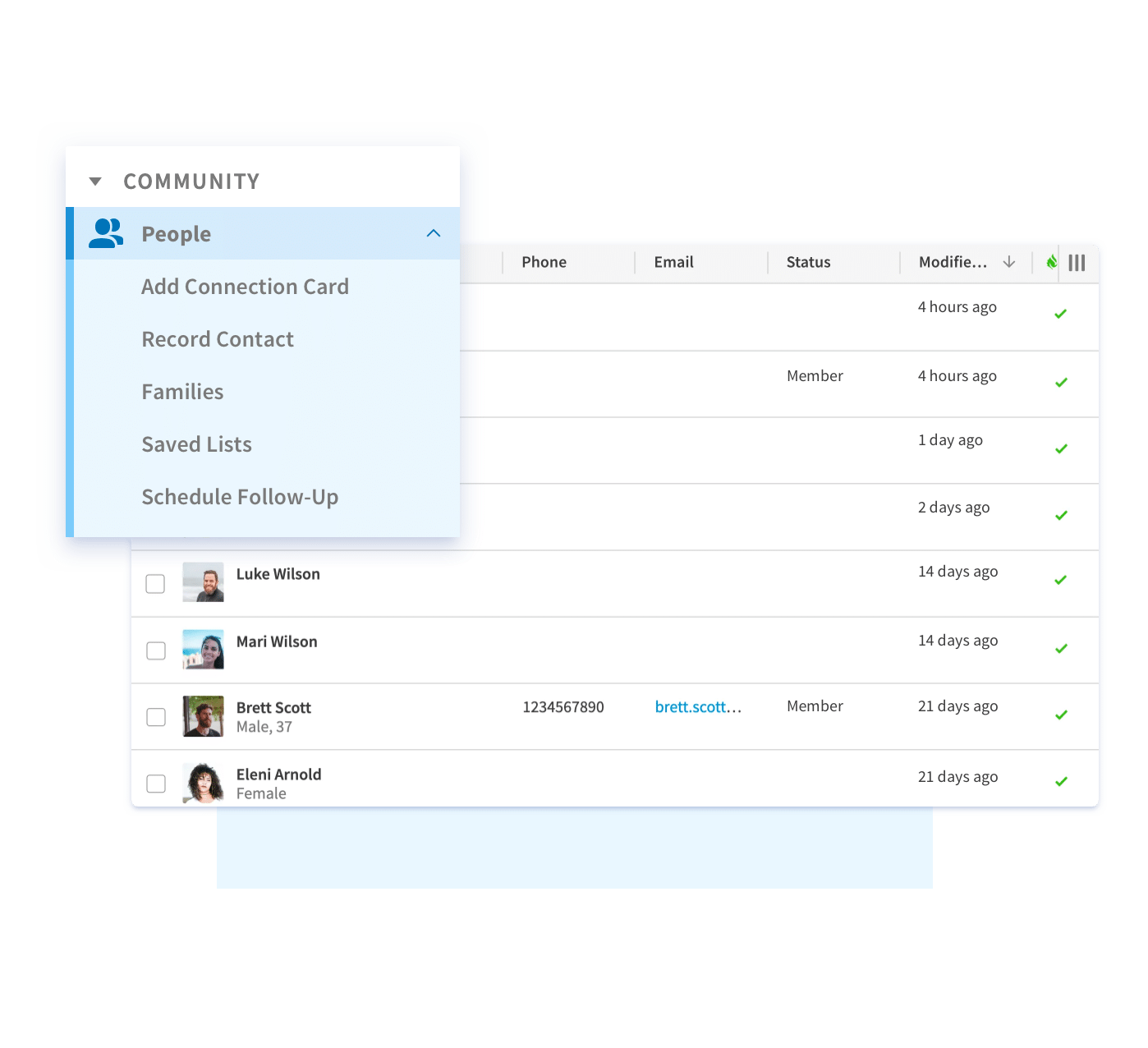 Create family trees
See relationships between members and guests by identifying spouses, children, and more.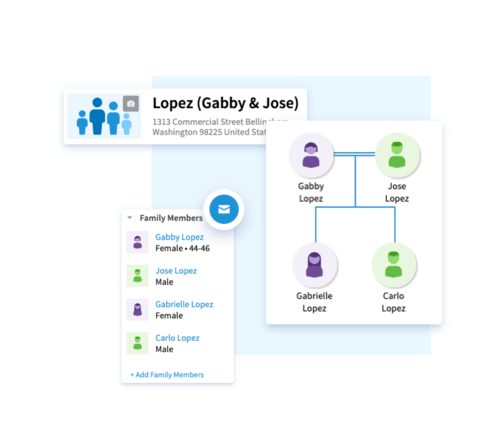 Track interactions and skills
Record interactions, sacraments, spiritual gifts, and milestones. Add custom tags like "volunteer" or "safety concern."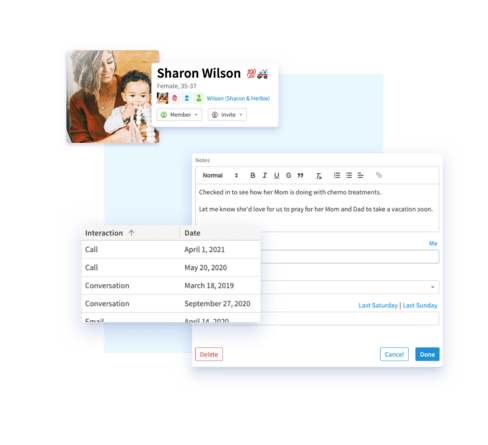 Leave public and private notes
Attach notes to a member profile and control who sees what. Great for tracking important and sensitive conversations.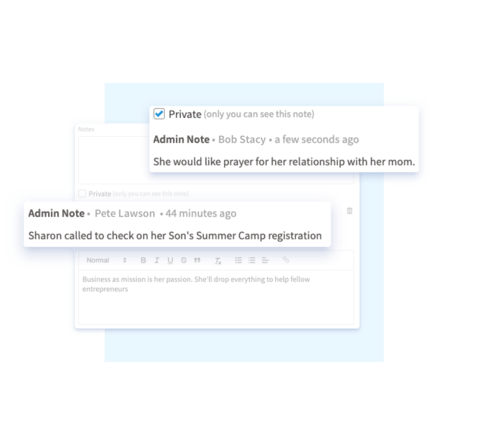 Automatic social media lookup
Just add a member or guest's email address, and Faithlife attaches links to their social media on their profile.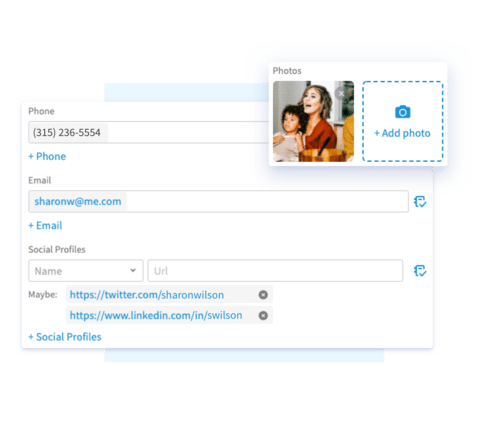 Member directory
Your digital member directory automatically stays up to date with your church database and can be formatted for easy printing.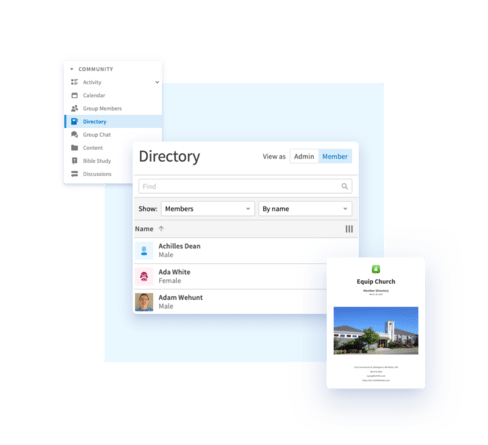 See plans