Centralize Your Church Communication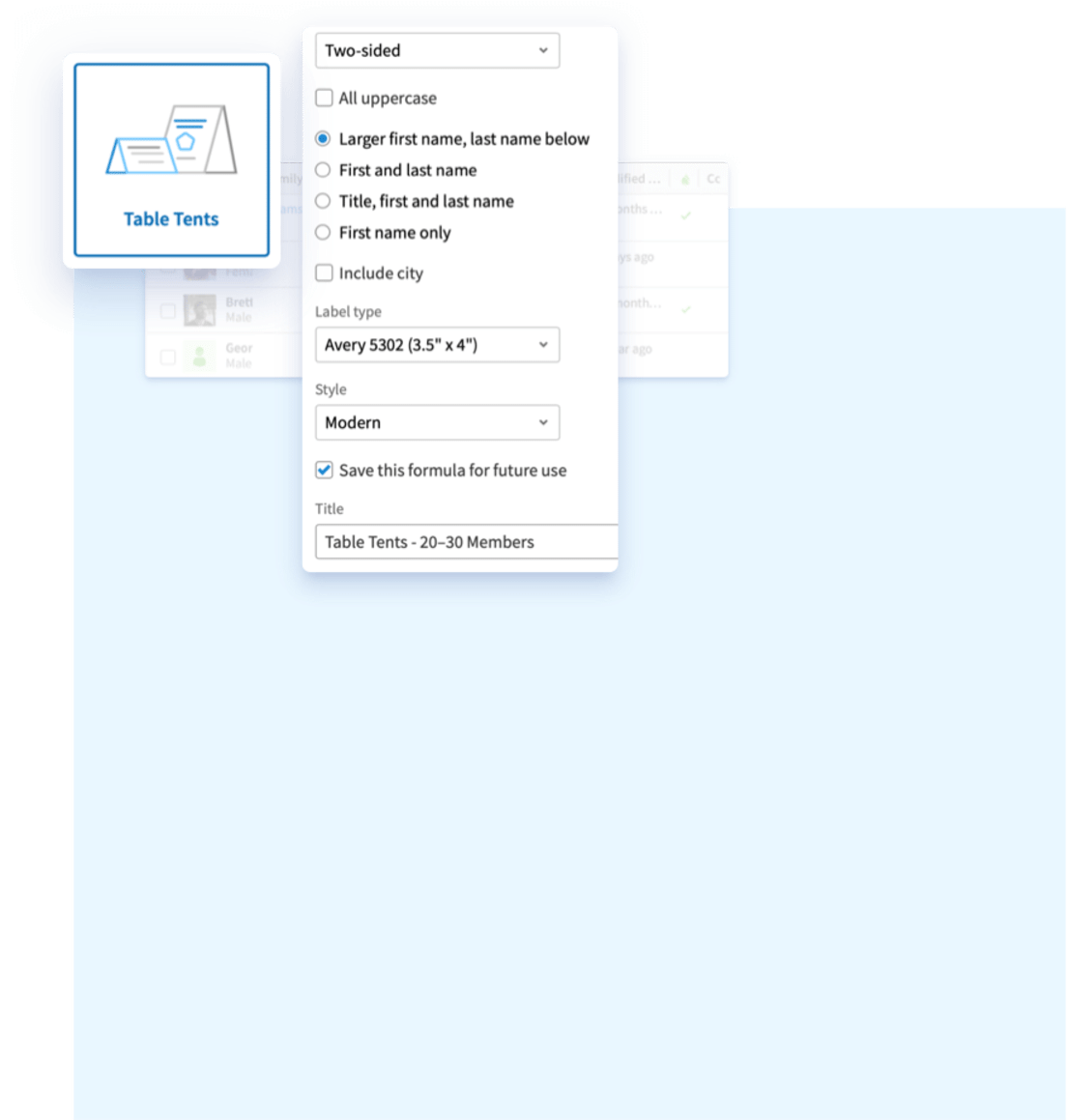 ---
All your comms in one place
Whether you're printing off tablet tents and name tags for the women's conference or crafting an email, access it all in one place. You can even create just one form to either print off or collect information online.
---
Text & email in one place
Church event planning is easier than ever. Filter your contact list to segments based on age, gender, and custom tags. Then write one message, and it will send as a text or email depending on the recipient's preference!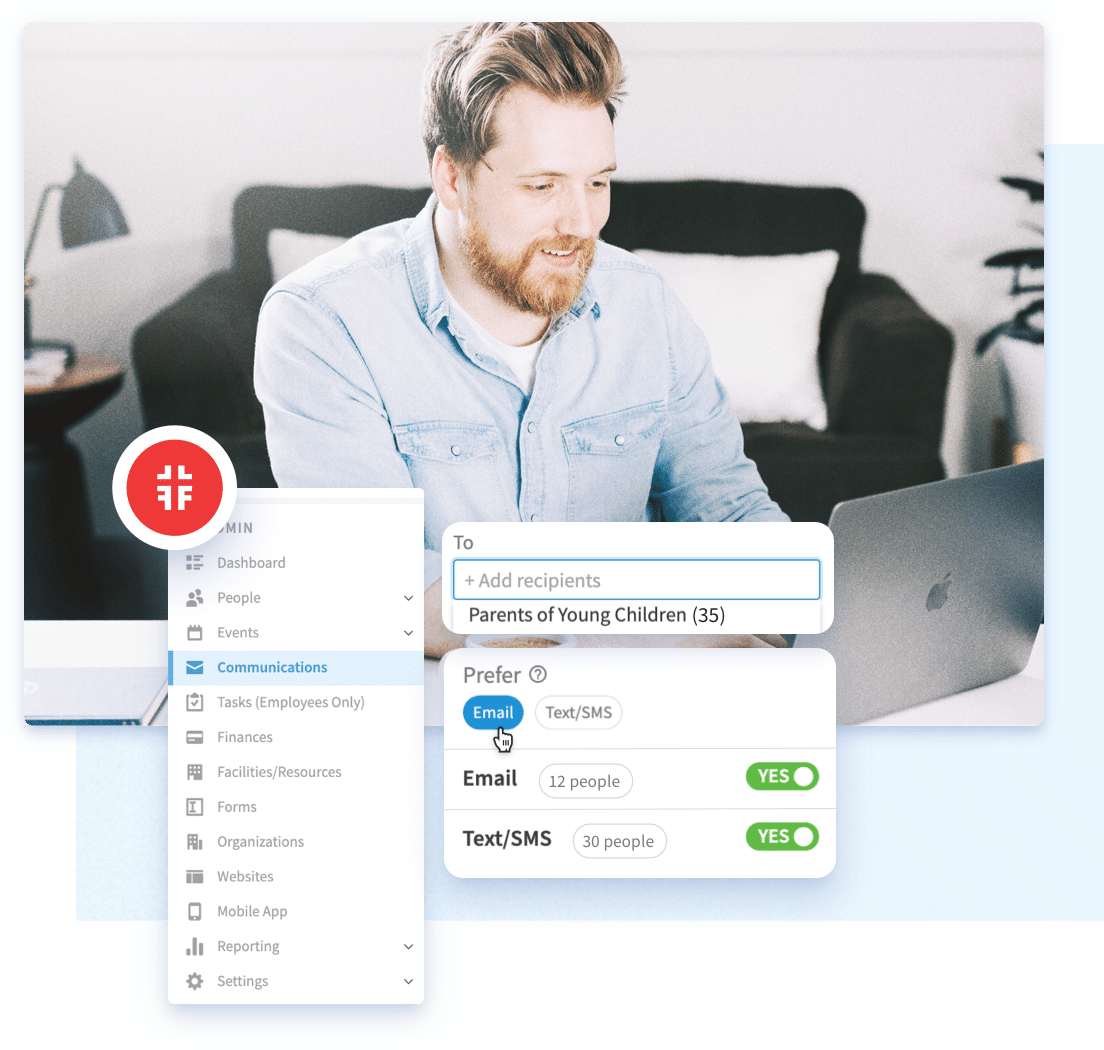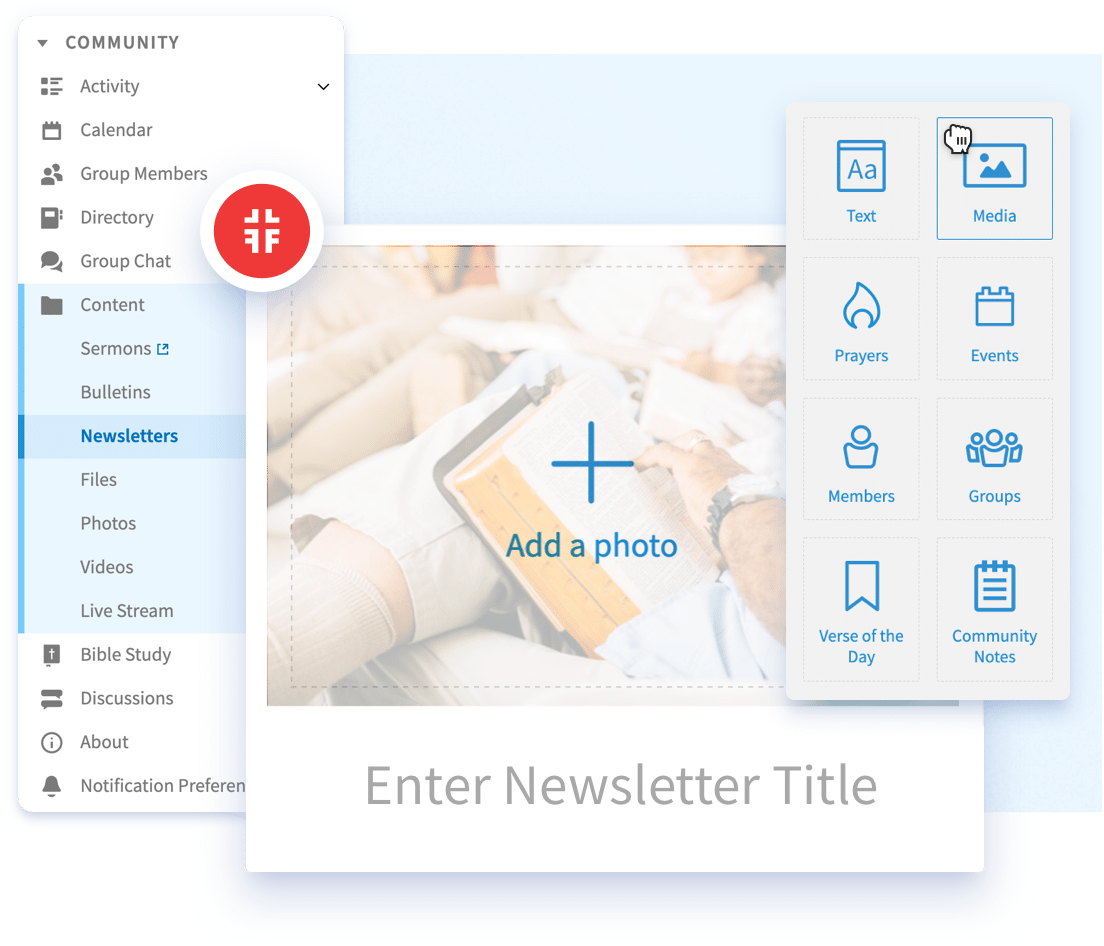 ---
Newsletter & images in one place
Write and design a digital church newsletter. Add media, text, announcements, prayer requests, and other elements by just dragging and dropping. You can even set it up to send automatically.
---
Digital bulletins in one place
Create a digital bulletin where worshipers can follow the order of worship, make an offering, view announcements, participate in live surveys, read Scripture, and more.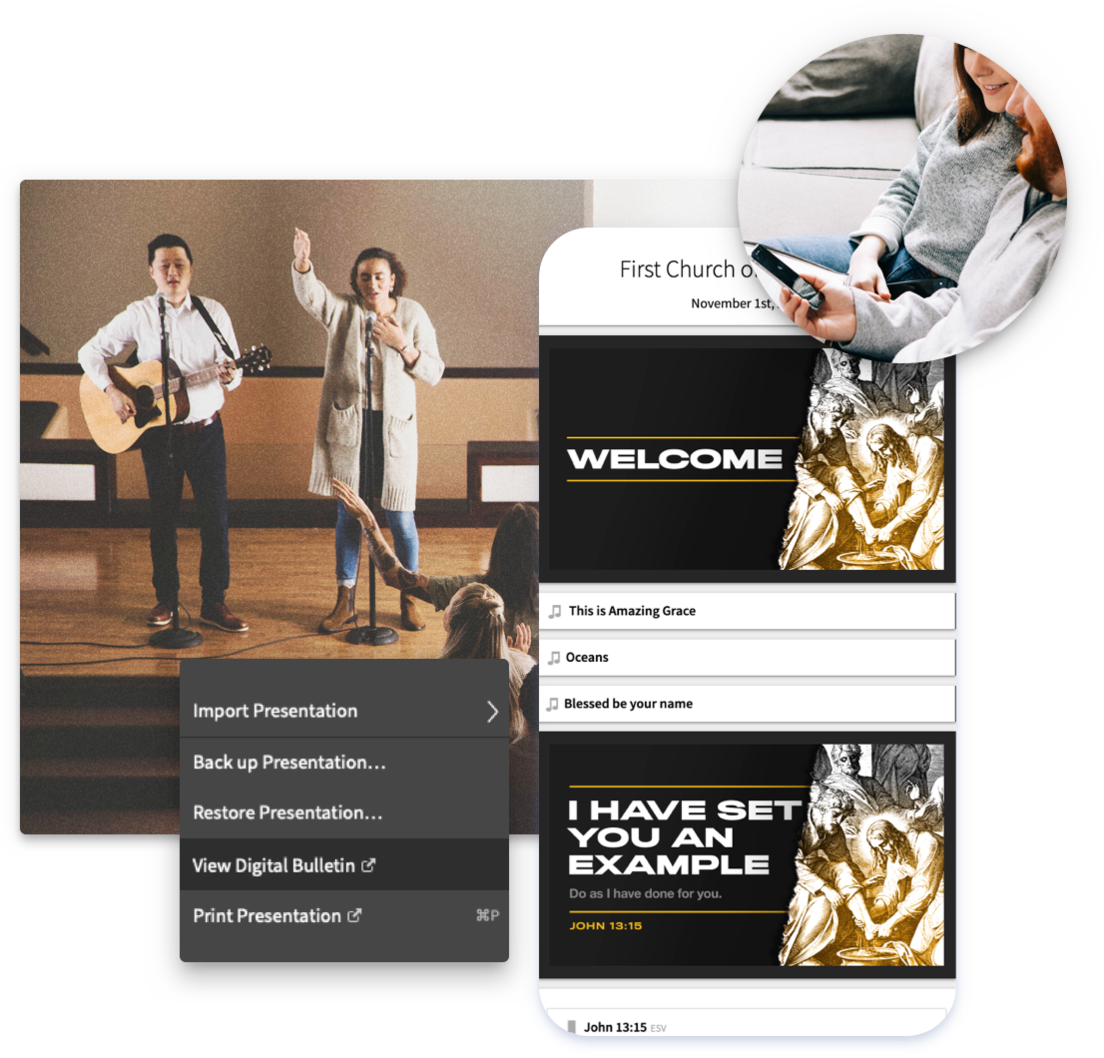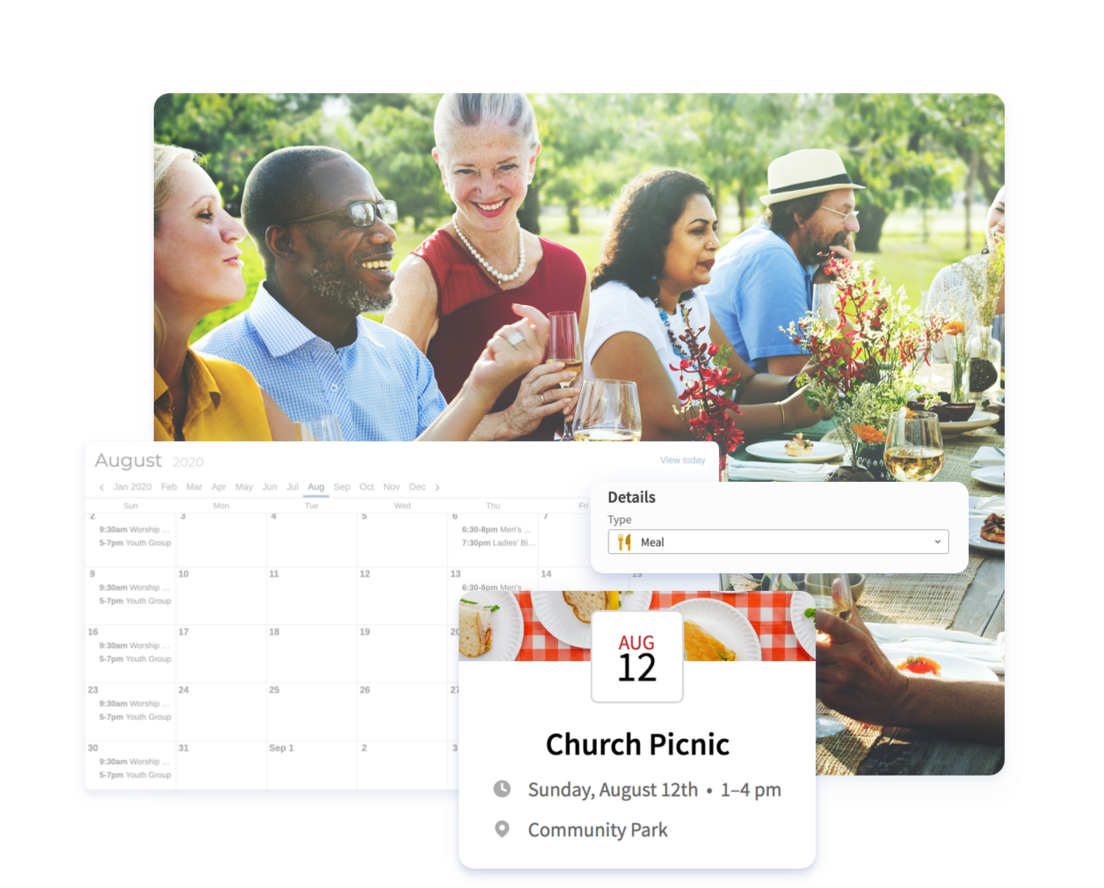 ---
Reach all your channels in one place
Add an event announcement to your church calendar, and it can automatically be added to your presentation, website, digital signage, and online church community. Plus, because Equip comes with thousands of pieces of media, it can all look great with hardly any effort.
---
Digital signage—everywhere
Keep your church informed and inspired by displaying announcements, Bible art, trivia, and more on TVs or monitors throughout your campus. Run it all from your church presentation software included with Equip. (TVs and monitors not included.)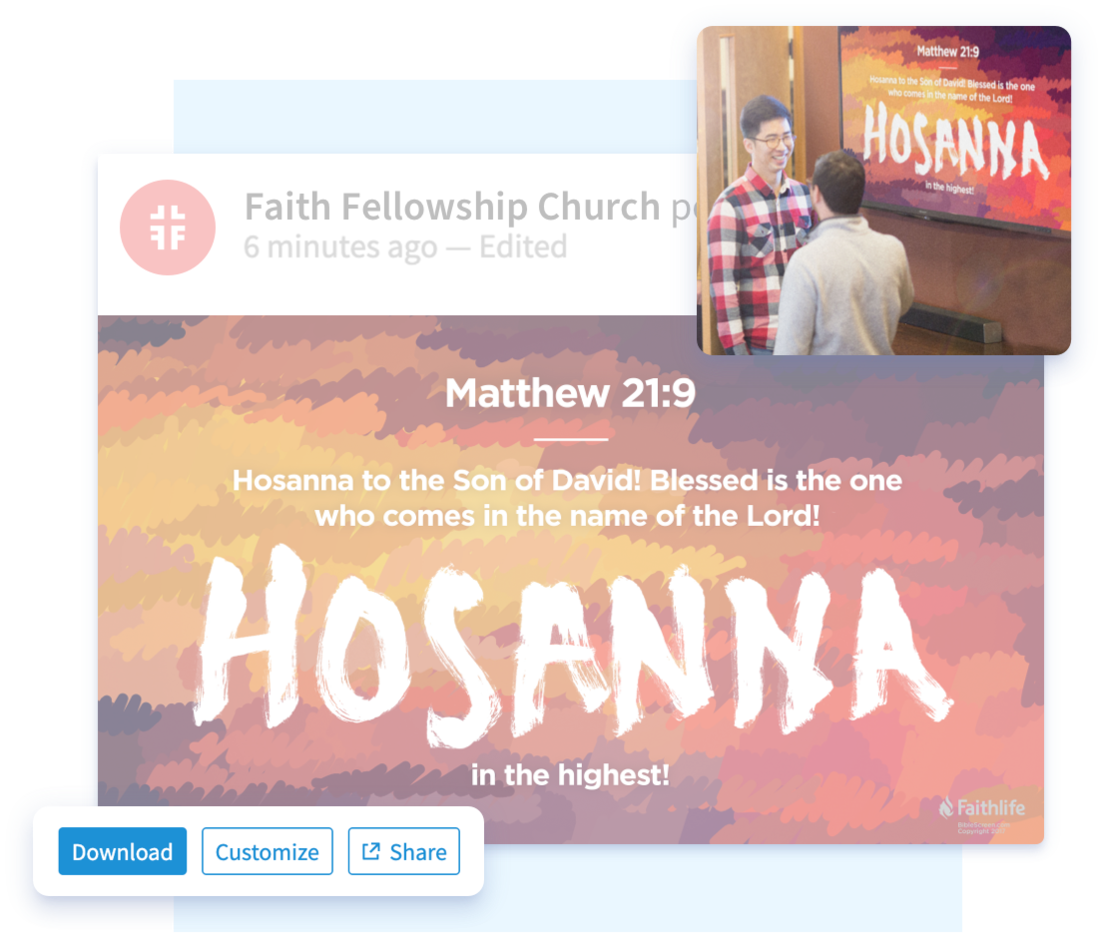 Faithlife Equip
Make Church Comms
Easier Than Ever
with Faithlife Equip
Subscribe now to get church communication, community, newsletters, digital bulletins,
event planning, and more—in one place.