Communication
Church Communication Made Simple
Bring all your church communication under one roof, from announcements to newsletters to your church website and more.
Get started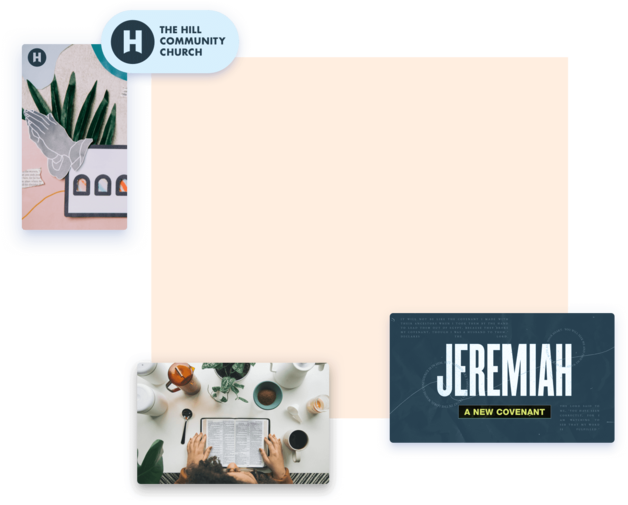 Centralize
Spread the word from one place to many.

Announcements
Write an announcement once, see it everywhere: email, church website, calendars, service slides, monitors throughout your building, and digital bulletins.
Add photos, including Proclaim media.
Allow RSVPs and volunteer signup.
Set end dates for auto-removal from announcements.
Coming soon: Send your announcements to social media with a click.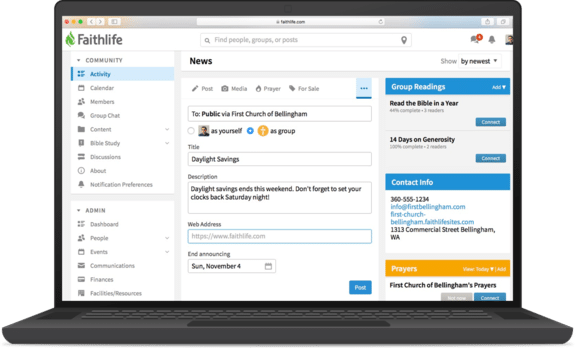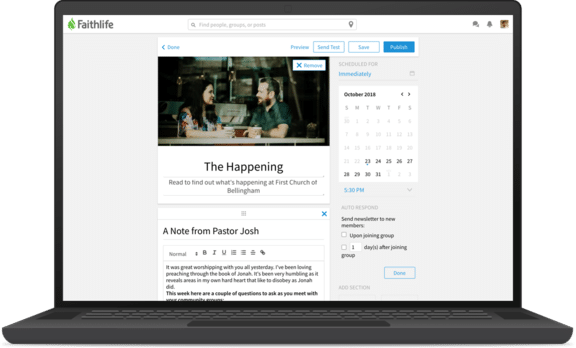 Newsletters
No more paying for an extra email provider or managing disparate contact lists.
Newsletters are conveniently linked to your church group and directory.
Drag-and-drop templates make it easy to build newsletters.
Recent activity notifications go out automatically to keep your church informed.
Website
Edit your church website less and less. Faithlife Sites takes the work you do every week and uses it to auto-update parts of your church website.
Announcements, sermons, and calendars auto-populate.
Templated pages make it easy to quickly edit any detail.
Share access so anyone can edit, whether staff or volunteer.
Calendar
Keep everyone on the same page. Calendars are highly integrated for accuracy and sharing.
Build and share whole-church and group-specific calendars.
Download calendar events straight to your preferred calendar.
Set end dates so announcements automatically retire.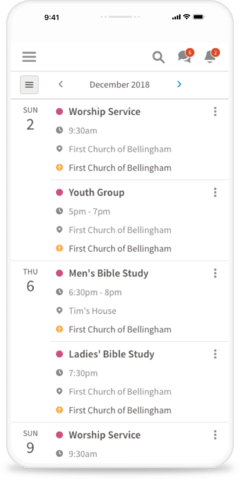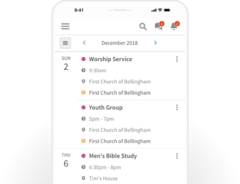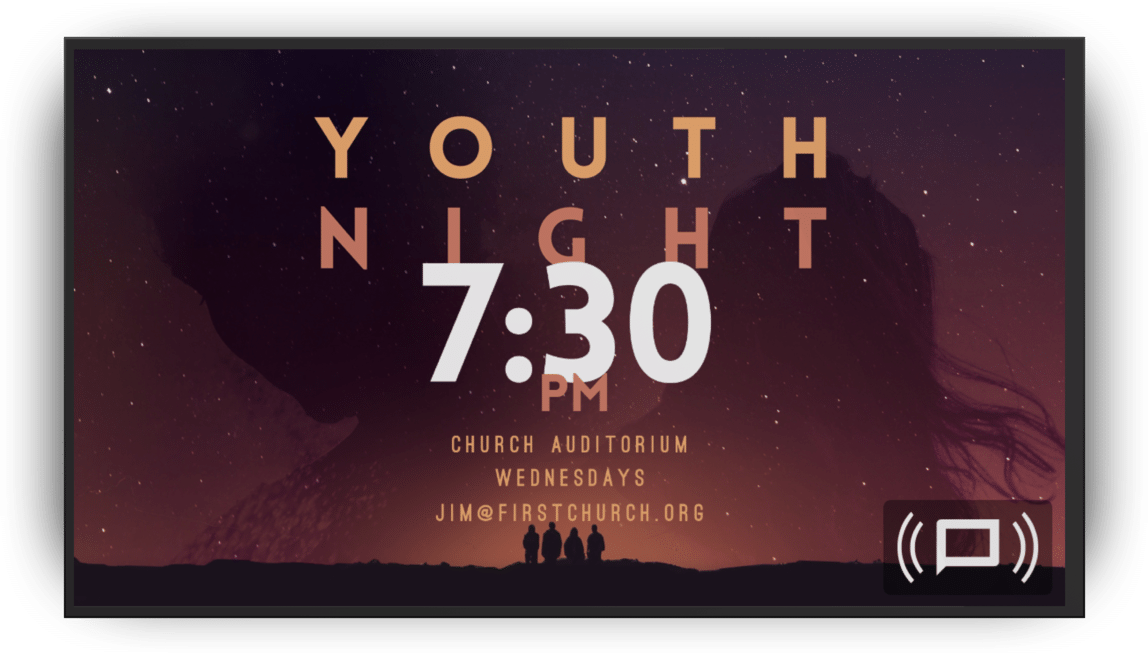 Church presentations
Turn announcements into presentation slides with just a few clicks. Slides automatically retire when the event passes.
Digital signage
Display announcements, verse art, and more on monitors throughout your building. You can even setup room-specific feeds, like a feed just for the youth center.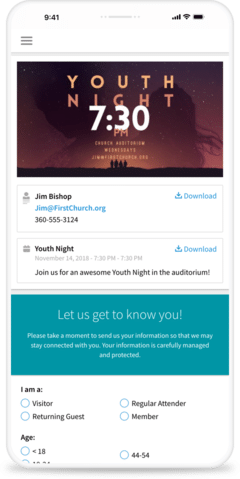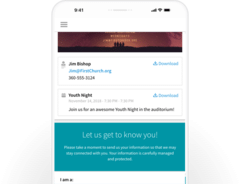 Digital bulletins
With bulletins people can access on their phones, engagement goes up. Download calendar and contact info with a tap, submit electronic contact cards, and more. Learn more.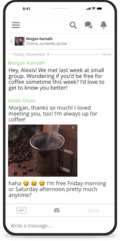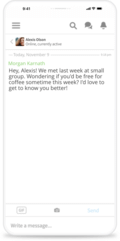 Instant messenger
No more late-night requests for so-and-so's number. Group members can get in touch with each other instantly.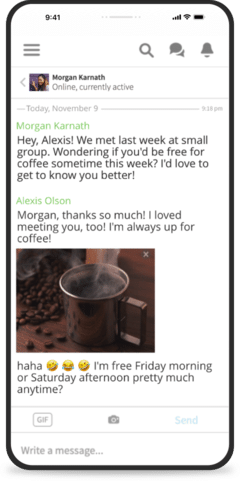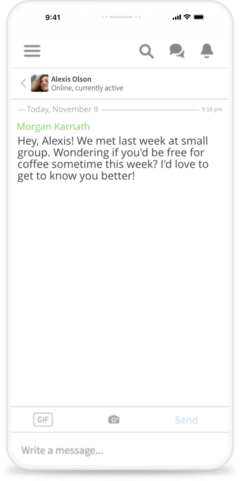 Prayer requests
Grow as people of prayer. Anyone can post and share prayer requests in your church's online community hub instantly.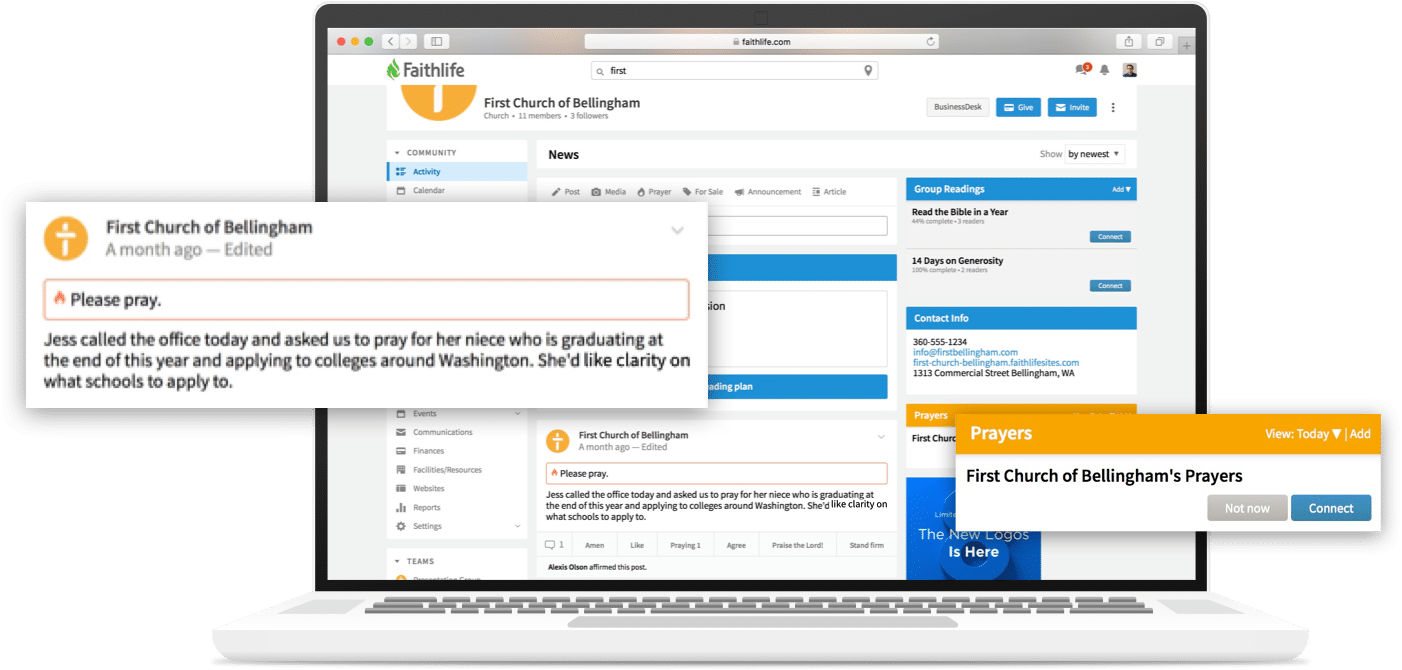 Classifieds
Have an extra lawn mower to offer up? Anyone can post items for free or cheap to bless one another in your church.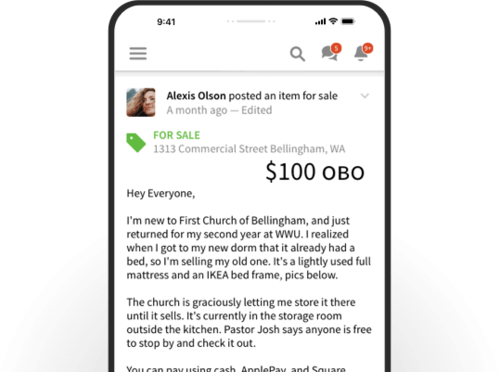 ---
Talk to an Expert
Learn how to save money by bundling your church ministry tools.
Call: 800-875-6467
---