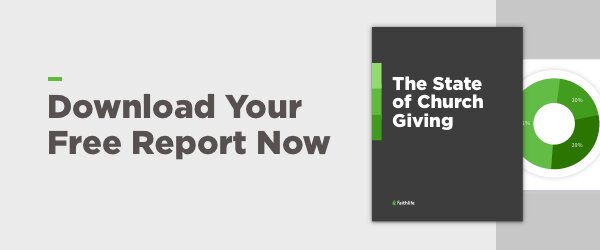 Want more facts about Church Giving?
Download the free 2021 State of Giving Survey Report.
---
Like What You See?
Getting started with Faithlife Giving is simple. Claim your church group below or schedule a call with one of our giving experts.
Start for free
Faithlife Giving is available in the United States only.
No credit card required.