YEAR-END GIVING
Everything Your Church Needs to Know
---
Super-Power Your Vision
God has given your church a unique mission that only you can accomplish. But let's be clear. It's bigger than your church can do. At least it better be.

"Vision is the God-inspired ability to see a future that does not yet exist, but should. This future is so Messiah-exalting and life-giving that people run into the future and drag back to the present." —Derwin Gray

But most churches hit a gigantic roadblock as they begin to put their vision into practice: they run out of financial resources.

Fuel your vision with year-end giving—the secret weapon that many churches and other nonprofits rely on to accomplish their mission.

The year-end giving season offers your church a ready-made opportunity to encourage your congregation to give generously. Some churches and charitable organizations even turn their annual efforts into full end-of-year giving campaigns. According to donorbox.org, 28% of nonprofits raise between 26 to 50% of their annual funds during the year-end giving season.

But not all year-end giving efforts are the same, and you can start crafting your year-end plan right away—even if you've never run a giving campaign before.
---
Why Your Church Should Focus on Year-End Giving
---
1. People are already thinking about generosity during the holidays.

TV shows, movies, greeting card commercials, and social media posts remind Christians that "this is the season for giving." News organizations tell stories about generous benefactors giving to people in need. Parents remind children that it's better to give than to receive (Acts 20:35).

It's as if the entire world conspires to encourage giving in the last few weeks of each year. No surprise, then, that close to a third of annual charitable giving comes during the month of December. People are primed and ready to give.

Because the end of year can provide such a strategic fundraising boost, many other organizations are asking your church family for donations. You don't have to compete with other nonprofits or ministries. But when you invite your congregation to support their home church, they feel like their gifts are making a kingdom difference in their own backyards.

---

2. Flip the script on consumerism by helping people focus on giving.

It's an odd dynamic. While the holiday season encourages generosity, it also exposes materialism. People are focused on giving and getting gifts—which isn't bad, but they're only things. A 2013 Pew survey showed that people disliked the growing materialism more than any other part of the holiday season.

One of the best ways to fight materialism is to encourage generosity.



"Every time you give, you break the grip of materialism in your life, because giving is the opposite of materialism. Materialism is all about what you get. To break its grip on us, we need to do the exact opposite: give, give, give." —Rick Warren


Year-end giving comes at just the right time to help you counter the consumerist messages by talking about stewardship and the many gifts we receive from God (James 1:17).

---

3. You can get an extra boost toward your annual giving goals.

Like it or not, money is necessary for a ministry. Some years you may hit (or even exceed) your church budget, but sometimes you're a little off track. Year-end giving is a powerful mechanism to help you make up a deficit or fund needed projects.

---

4. Your givers can see a tax benefit.

Sure, you hope people give to your church because they believe in what God is doing through you. But many churches and charities see an increase in giving at the end of the year because of the potential tax benefit for givers (particularly those who own a business).

Since each gift must be received in-house or postmarked on or before December 31 to count toward the current year, you'll likely see lots of giving come in between December 29 and 31.

However, not all givers will see a tax deduction for their contributions. Many givers benefit most by taking the standard tax deduction, though large donors (over $12,000 for singles or $24,000 for couples) may see greater deductions. Because state and local taxes, mortgage interest, and medical expenses count toward the total deduction, people living in states with higher costs of living are more likely to itemize their deductions. This also means that your bigger donors are the ones with the most significant incentives to give by December 31.

---

5. You can encourage everyone to prayerfully consider next year's giving goals.

Year-end giving is a natural bridge to recurring giving, because you get to invite people to tithe on any bonuses they see and revisit their giving habits for next year. And because December often brings in many first-time givers, you can explain how recurring giving helps your church avoid going into the red—plus make more informed financial decisions. When you share information about regular, recurring giving, your new and longtime givers are far more likely to participate.

The greatest way to learn the genius of generosity is to practice it in real time with others." —Chip Ingram, The Genius of Generosity
Help your givers focus on why they are giving, not how much.
Learn more
---
6 Questions to Answer about Year-End Giving
Why is generosity important to your church?
Perhaps another way to frame this question is to ask, "What does the Bible say about generosity?" You wouldn't answer that question with the need you hope to meet with the campaign (i.e., new sanctuary building, community outreach program, etc.). It's not that those things aren't important—they just can't be your "why." Your why rests in the heartbeat of God—and ultimately in the gospel of Jesus Christ.

"This is how we have come to know love: He laid down his life for us. We should also lay down our lives for our brothers and sisters. If anyone has this world's goods and sees a fellow believer in need but withholds compassion from him—how does God's love reside in him? Little children, let us not love in word or speech, but in action and in truth."
(1 John 3:16–18 CSB)

We give because God gave. Spend some time investigating what the Bible says about generosity and plan a time to share your why with your congregation.

Time invested in developing a theology of generosity in your church will never be wasted. One way to help your congregation understand why generosity is so important to Christian maturity is to offer your church biblical resources on giving. You could even develop small group study questions based on your weekend messages or invest in a study created by another organization. The important part is that you're helping people see for themselves what the Bible says about generosity and encouraging them to apply the learnings to their own lives.
Who will we try to reach?
The biggest question related to who is whether you'll try to involve your broader community in your year-end giving. If you're fundraising for things that appeal to people inside and outside of the church, it probably makes sense to open up a year-end giving campaign to everyone.

One way to reach people in your community is to lean in on #GivingTuesday. You might even be able to encourage local businesses to contribute, depending on where the money is going. Start early if you want to involve businesses because they tend to make charitable giving decisions earlier than individuals.
What are our goals?
If you're running an official year-end giving campaign, you'll want to choose a giving goal to share with your congregation. Make it a stretch goal—it should be attainable but at a point you can't reach unless God moves.

If your year-end giving efforts aren't a true campaign, you may not know what kind of goal to set. The best place to start: look at last year's giving in the month of December, then increase it by a percentage that feels like a stretch. When you take a leap of faith with your giving goal, your congregation will be more likely to give out of faith themselves.

You'll also want to think through what your goal is for your givers. This is even more important than your overall giving goal. As a team, ask yourselves how you hope the season will impact individuals in your church. Think about tangible results that you'll be able to count. For example, if you want people to become more consistent in their generosity, consider a goal of growing your number of recurring givers.
How will we steward each gift?
The donations you collect during year-end giving can go toward your operating budget, special in-house projects, or even external causes.

Fundraising for internal causes (whether it's simply to meet a budget shortfall or provide for a specific ministry objective) will likely align more tightly with your church's mission. But if you decide to support an outside cause or ministry, you'll likely enhance your opportunity to bring in donors outside of the church. There are some clear pros and cons for each option.

Whatever you choose as your cause, make sure it supports your church's mission in some way. You'll sink resources into promoting and administrating your offering. The cause should matter to your church.

Some churches also participate in special year-end offerings related to their denomination. For example, many Southern Baptist churches contribute to the Lottie Moon Christmas Offering for International Missions©. The Presbyterian Church USA has the Christmas Joy offering to support assistance to retired and current church workers and develop future leaders of color.

You can, however, support more than one cause in your year-end giving efforts. This approach works particularly well when you want to support a denominational offering and a cause closer to your community. A couple quick dos and don'ts:
Do communicate how each cause aligns with your church's mission
Don't offer too many options at once—you'll confuse your givers
Do make it clear and easy to give toward each cause
When will we run our year-end giving appeals?
The year-end giving season generally starts in late November or early December. But if you're running a church-wide giving campaign, you may want to introduce the campaigns earlier (particularly if it's relatively new for your church). Starting your appeals early can give your people more time to plan their generosity, but it also may dull the sense of urgency.

That said, it's a good idea to start with Thanksgiving or #GivingTuesday (the Tuesday after Thanksgiving), particularly if you plan on giving to an outside cause. Both of these dates encourage people to be thankful and generous, so they can kickstart your efforts (and even draw some attention from local media).

You could also start the season inside the church the weekend before Thanksgiving (with a special message on gratitude) and then launch it outside of the church on #GivingTuesday.

One caution: don't wait too long to start your giving appeals. The closer you get to Christmas, the easier it is to risk losing your congregation's attention. By mid-December, many people are focused on their Christmas plans and last-minute shopping.
How will you make giving easier for your congregation?
Giving is hard enough for most people. It takes sacrifice—and this time of year, it can be easy to ask people to give without considering how thoughtful and prayerful people are about their generosity. Your church will want to make sure you're not adding any unnecessary hurdles for people to overcome in order to give. Provide as many different avenues as possible for giving.

Engaging today's giver means providing easy online giving options. Digital giving has grown by 17% since 2016. According to one US Bank study, half of all consumers carry less than $20 in cash, and more than three-quarters of consumers have less than $50 in their wallets. Throw handwritten checks in the mix, and your offering receptacle might look empty. Without online giving options, you'll likely miss out on gifts people want to give or see a lot of small donations.
---
5 Must-Have Digital Tools for Year-End Giving

Easy-to-use mobile giving
People are making more and more financial transactions on their mobile devices. Close to 40% of smartphone owners paid at least one bill on their phones in the past month. A quarter of nonprofit donors make donations on mobile apps.

Mobile giving means people can make a year-end gift anytime, anywhere. When you send out a reminder on New Year's Eve, your donors can respond immediately, even if no one is in the office.

That said, not just any mobile giving solution will do. People have little patience today for a sluggish or clunky giving experience. When you're asking people to donate, you need a mobile giving solution that's simple, clear, and enjoyable. Plus, people must be able to give without keeping track of a username or password. That's a surefire way to lose focus—and miss out on gifts.

A text-to-give option

Ability to create a specific fund for your campaign
It should be easy for people to give to your campaign. In fact, if you're planning to engage people outside of your church with your efforts, they'll want to know that their gifts are going to the specific cause you're highlighting and not into your general budget. If your giving solution can't allow you to set up a new fund, you'll fall behind.

Multiple ways to give
To reach your goals, you'll need to be flexible in the ways you allow people to give. Your people will want to give in cash, checks, every major credit card, and in-kind gifts. You'll need to be ready to accept all of those payment options, since you may have some givers who will go somewhere else if their giving method isn't accepted.

Effective annual giving statements
Once you close out your yearly giving, you'll need to inform and thank your givers. Instead of getting lost in a mountain of paperwork or single-handedly keeping the post office in business, use a giving solution that allows you to prepare and send giving statements online.
---
7 Steps to Plan Your Church's Year-End Giving
Step 1: Gather a team.
Then, enlist people in your church (staff or lay leaders) with specific skill-sets. You may have faithful leaders in your church with strong backgrounds in marketing, fundraising, copywriting, or graphic design that you'll want to make sure you recruit to the team.

Be sure to fill the following roles (ideally with a single person per role):
Team Leader—Someone needs to call the shots. This should be a respected person in your church who can cast vision and delegate well and even has prior experience with giving campaigns.



Prayer Champion—Giving campaigns are spiritual battles. Let someone with a passion for prayer shepherd a team of intercessors for your church, the people who God will move to give, and the work your church aims to do with the money that comes in.



Communicator—This leader will manage the various communications efforts for the entire year-end giving push. This could be someone on staff as the communications director, but it may simply be a person in your church with a strong handle on writing—preferably social media and graphic design, too. This person can recruit a team to share the writing, design, and posting workload.



Technologist—You'll want someone on the team who is fluent in technology and can help you ensure your church has optimized the giving experience. For example, this person will make sure your church is set up for online and mobile giving to maximize churchgoers' generosity.
Step 2: Determine your budget.
You've probably heard the phrase, "You have to spend money to make money." You also must spend money to raise money.

You don't need a large budget for a giving push, but you'll need to have funds available to promote it through email, print giving envelopes, send mailers, and so on. If you have a communications staff, you'll need to budget out their time.

Depending on your current church tech, you may need an intuitive church giving software as well. (With Faithlife Giving, there's zero start-up cost, and you can start receiving gifts in minutes. Even better, you can choose the plan that fits your church best—starting at $0/month.)
Step 3: Put a story to your cause.
Sharing your vision is important, but it's incomplete unless you can illustrate what success looks like. That requires storytelling—sharing stories of changed lives through your ministry.

Whatever you're trying to raise money for—whether you need extra money to meet budget needs or you're giving to an outside cost—should relate to life transformation in some way. Tell stories about how your church has seen lives changed in the past year or how a ministry partner is already reaching people in your community for Christ. If you think about it, you probably have a wealth of ready-made stories to help you communicate impact.

Start looking for these stories even before developing a communications plan. It'll take time to find them.

Once you have stories, share them in every medium you can—particularly on social media and during worship services.

But if you don't yet have stories to share, you can still cast a vision of people who will be served through the funds. Put a face to the need as best you can.
Step 4: Develop your communications plan.
Once you determine the stories you'll share, you'll need to develop an overall plan to communicate those stories and other important information about the campaign.

A successful communications plan will identify the channels you'll use and create a calendar for your messages. Use the communications channels that resonate with your church. Likely email, social media, and church bulletins will be the top three. Using a church group on Faithlife is the best communications tool for year-end giving because you can cast vision, show the need, and allow people to give all in one digital spot.

Because of the urgency of the end-of-year deadline for giving, timing is particularly important. Remember, on average, 10% of annual charitable giving happens during the last three days of the year (with much of that giving happening on December 31). Make sure you're scheduling communications during the last week of the year, including social media posts and emails for December 29–31.
Step 5: Make your ask.
When it's time to ask people to give, be clear and consistent.

Remember, many other organizations are asking your church members to give at the same time. Be clear about the impact of the gifts. Yes, there are other worthy ministries to support, and you're not in competition with them. You're simply asking people to remember your church in their year-end gifts.

Be confident about your church's ability to steward the money you're given and make a difference with it. Let people know of the ministry that couldn't happen without the generosity of God's people.
Step 6: Celebrate your success.
Once January comes around, take some time to celebrate how God moved in your year-end giving push, even if you didn't reach your goal. Be prepared to give a tentative giving total the first week of the year, and shoot to have a preliminary financial statement by the time you send your giving statements (step 7 below).

As you distribute the money you've raised to ministries inside and outside your church, make sure you keep sharing stories of how each gift makes a kingdom impact. As you do, you'll help your church community feel encouraged and affirmed in their generosity.
Step 7: Thank your givers.
Your year-end giving push isn't done until you've thanked your givers. After all, each gift required sacrifice and generosity and is an opportunity to thank God for providing for your church.

As you thank your donors, encourage them to pray about their giving commitment for the coming year and even set up recurring gifts. Remind them of how recurring gifts help you avoid giving slumps and allow them to give in a way that lines up with their personal goals, even when holidays and illness keep them from worshiping in person.

The most significant follow-up opportunity you have is through your annual giving statement. Your giving statements should include an itemized list of gifts, a thank-you message, and a celebration of the ministry that has taken place throughout the past year. (Find examples of how to do this in the free Simple Strategies for Successful Year-End Giving guide.)

If you use an online giving platform like Faithlife Giving, you can set up automatic giving receipts, send annual giving statements via email, and even customize each with a note from your pastor or any other encouragement.
---
Bonus Resources about Online Giving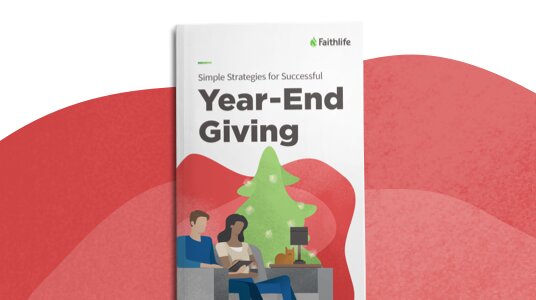 GUIDE
Simple Strategies for Successful Year-End Giving
Want more guidance on your church's year-end giving? Pick up this guide for ideas for how to plan ahead, a timeline you can adapt, and more.
Get it free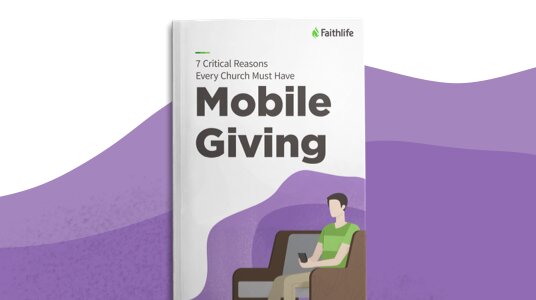 GUIDE
7 Critical Reasons Every Church Must Have Mobile Giving
Your members use their phones for nearly everything, even their finances. Learn how mobile giving can make more ministry possible at your church.
Get it free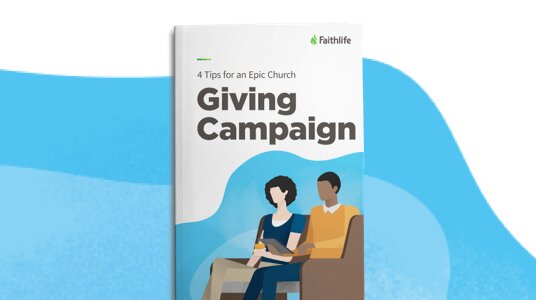 GUIDE
5 Proven Steps to a Predictable Church Budget
Creating your annual budget doesn't have to be a guessing game. Learn how these five steps can help churches like yours find a healthy financial rhythm.
Get it free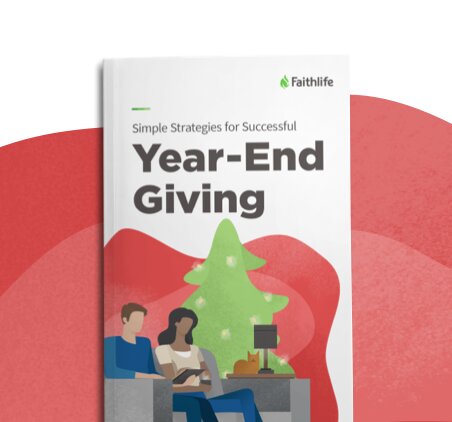 GUIDE
Simple Strategies for Successful Year-End Giving
Want more guidance on your church's year-end giving? Pick up this guide for ideas for how to plan ahead, a timeline you can adapt, and more.
Get it free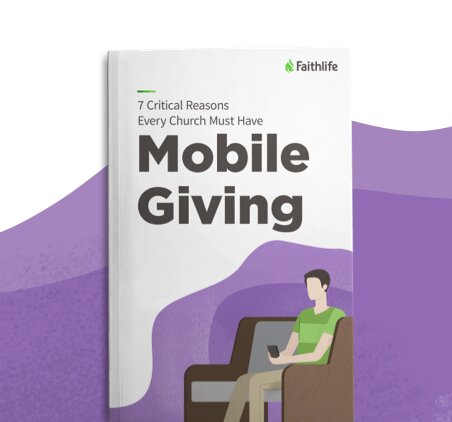 GUIDE
7 Critical Reasons Every Church Must Have Mobile Giving
Your members use their phones for nearly everything, even their finances. Learn how mobile giving can make more ministry possible at your church.
Get it free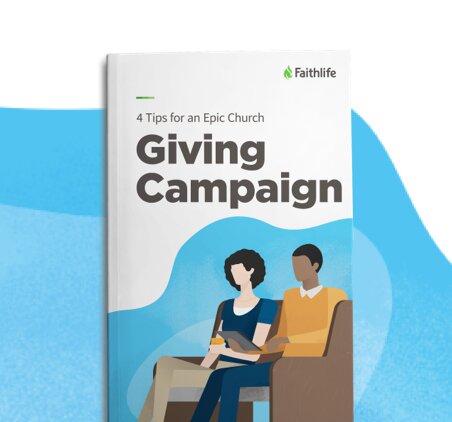 GUIDE
5 Proven Steps to a Predictable Church Budget
Creating your annual budget doesn't have to be a guessing game. Learn how these five steps can help churches like yours find a healthy financial rhythm.
Get it free
---
Books Related to Church Giving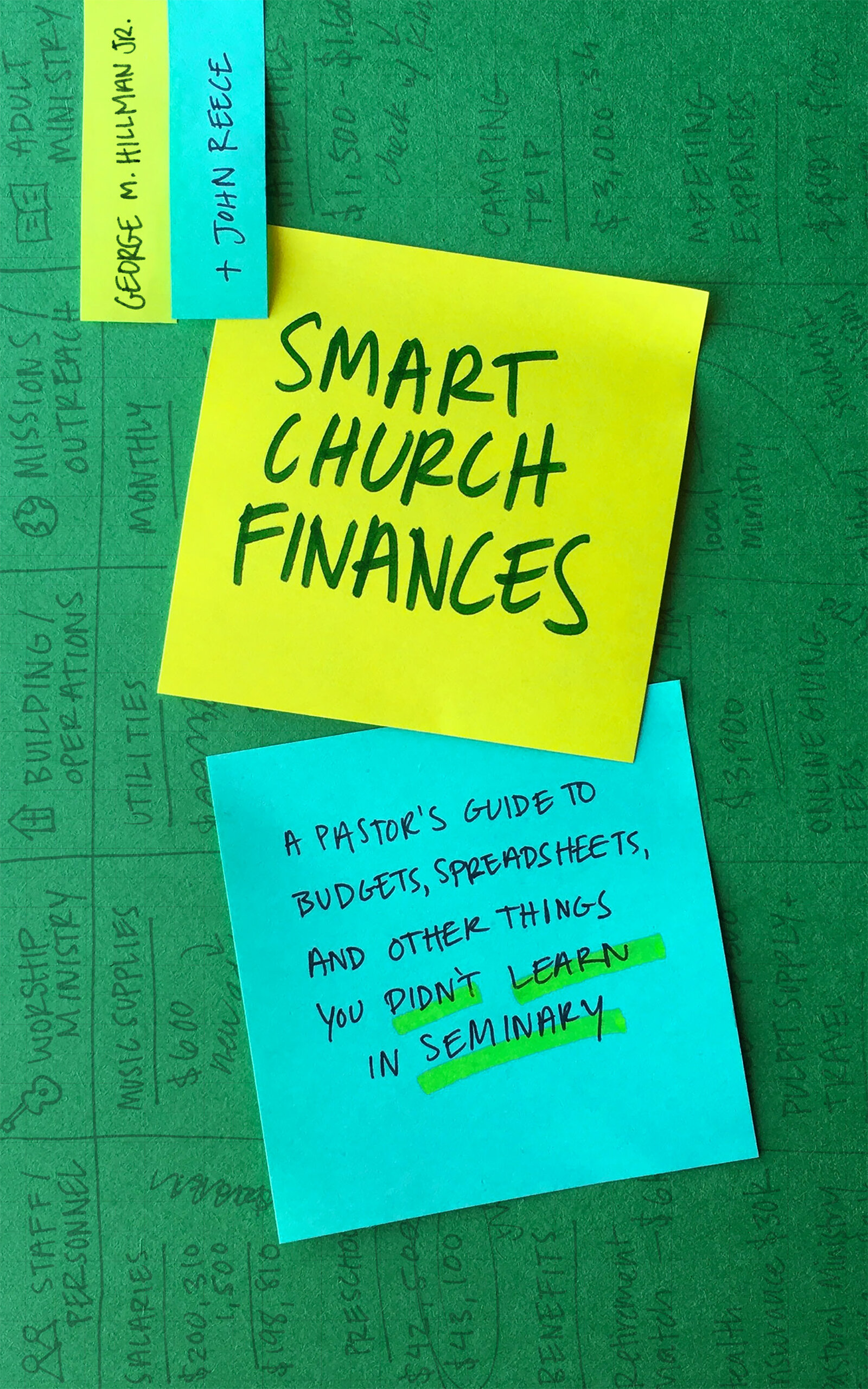 Smart Church Finances: A Pastor's Guide to Budgets, Spreadsheets, and Other Things You Didn't Learn in Seminary
Written from ministry and business experience, this book contains solid business principles in a straightforward style. This field guide to a holistic, sustainable system for your church will help you address the business needs of your church and free your leaders to serve, fully and joyfully.
How to Increase Giving in Your Church
This step-by-step guide will give you tools you need to raise funds in your church—scripturally and successfully—without compromising biblical integrity. After all, it's God's church and his money—but our responsibility to manage it.
---
Elements of a Successful Giving Statement
Your church giving statement is an opportunity to provide your givers with an itemized receipt, thank them, and show them the impact of their gifts. Because most of your donors use it in their tax preparation, they'll actually read it—you have a captive audience.

Giving statements that make an impact provide the right information and share your vision with givers. They'll usually have these elements:


A statement containing IRS requirements:

Name of the organization
Amount and date of each monetary contribution, as well as the total amount
Description (but not value) of any non-monetary contributions
Statement of whether the organization gave the donor any goods or services in return for the contributions

A thank-you letter from your pastor with

A note of gratitude
A short reminder of all God has done through your church during the past year
A description of the church's vision and goals for the coming year
An explanation of how to sign up for recurring giving (the P.S. is a great place to put this)
For a template of a pastor's thank-you letter, check out
How to Write a Great Donor Thank-You Letter.
---
Practical Next Steps for Your Year-End Giving
Your God-given vision has an enormous opportunity to impact your community and the world. An effective year-end giving campaign or appeal can help you get there. So what do you do now?
Pray
Gather a team to pray as you discern what cause you want to focus on. Get a good cross-section of your church together to pray and think through your plans.
Start planning
Decide when you'll start your campaign, whether #GivingTuesday will be a part of it, and when you'll celebrate the campaign's conclusion. Putting the dates on a calendar will help you plan other important holiday events around them.
Find the right giving tools
If you don't already have an online giving platform you love, look into Faithlife Giving, where you'll find all the tools you need for an extraordinary December. Don't wait until the last minute to secure the right giving solution. It's best to give yourself plenty of time to get accustomed to the tool and to lead your church community to adopt it.