Live Streaming for Tech Pros
Live Streaming That's
Smooth Sailing
A solution so simple, church IT pros can trust it to their volunteers.

---
Most Live Streaming Solutions Are Too Complicated for Volunteers
Doing it all yourself can be exhausting, but most live stream solutions are just too finicky to trust with a volunteer. And if you go for the simple free solutions, you may be opening your church up to security risks.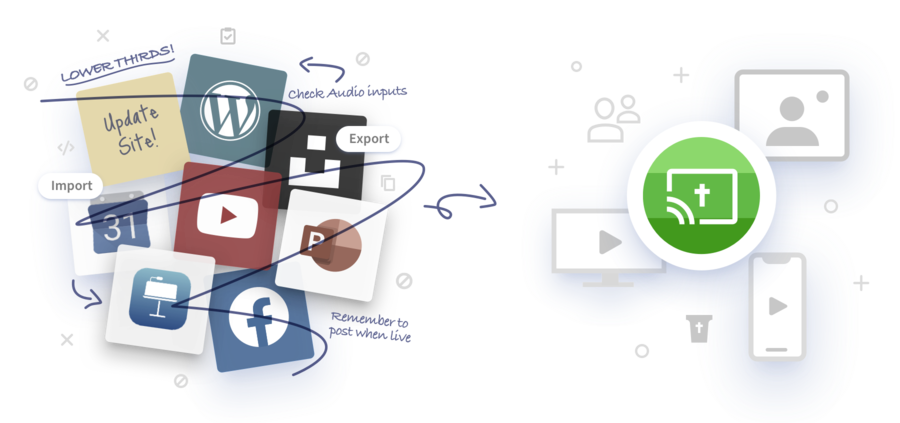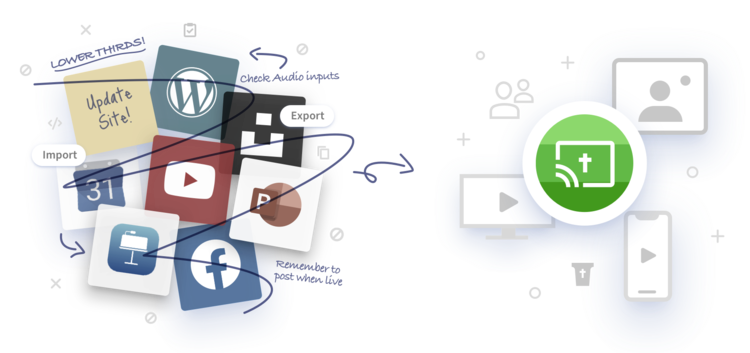 Faithlife Live Stream Is Secure and Volunteer-Friendly
Because it's so easy to teach others, you can leave it to even a beginner volunteer without stressing. And our secure socket layer protocol will give you peace of mind that your service and data is safe.
---
Get Faithlife Live Stream the Way That Works for You
Church Live Streaming
Make it easy for your church to watch from anywhere.
Get started
Bundle and Save
Get Faithlife Live Stream and everything else you need to plan your service, manage your church, and disciple your people.
Learn more