Reformation 500
Still Standing
How the preservation and publication of Scripture made the Reformation possible.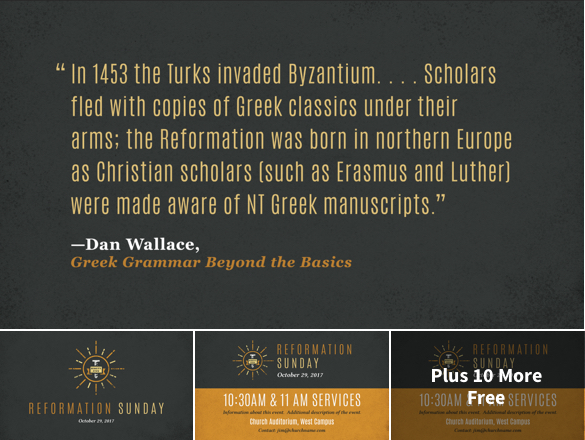 Collapse of the Byzantine Empire
When Byzantium fell to the Ottomans, the great Orthodox church Hagia Sophia became an imperial mosque—and Christian scholars fled to Europe. They brought with them a knowledge of the Greek language. Thanks in part to their expertise, the Reformers could study the New Testament in its original language and, ultimately, translate it into the common tongue.
Create your own quote slides with a free media pack.

Get free media