Verse Art on Hebrews 1:13–14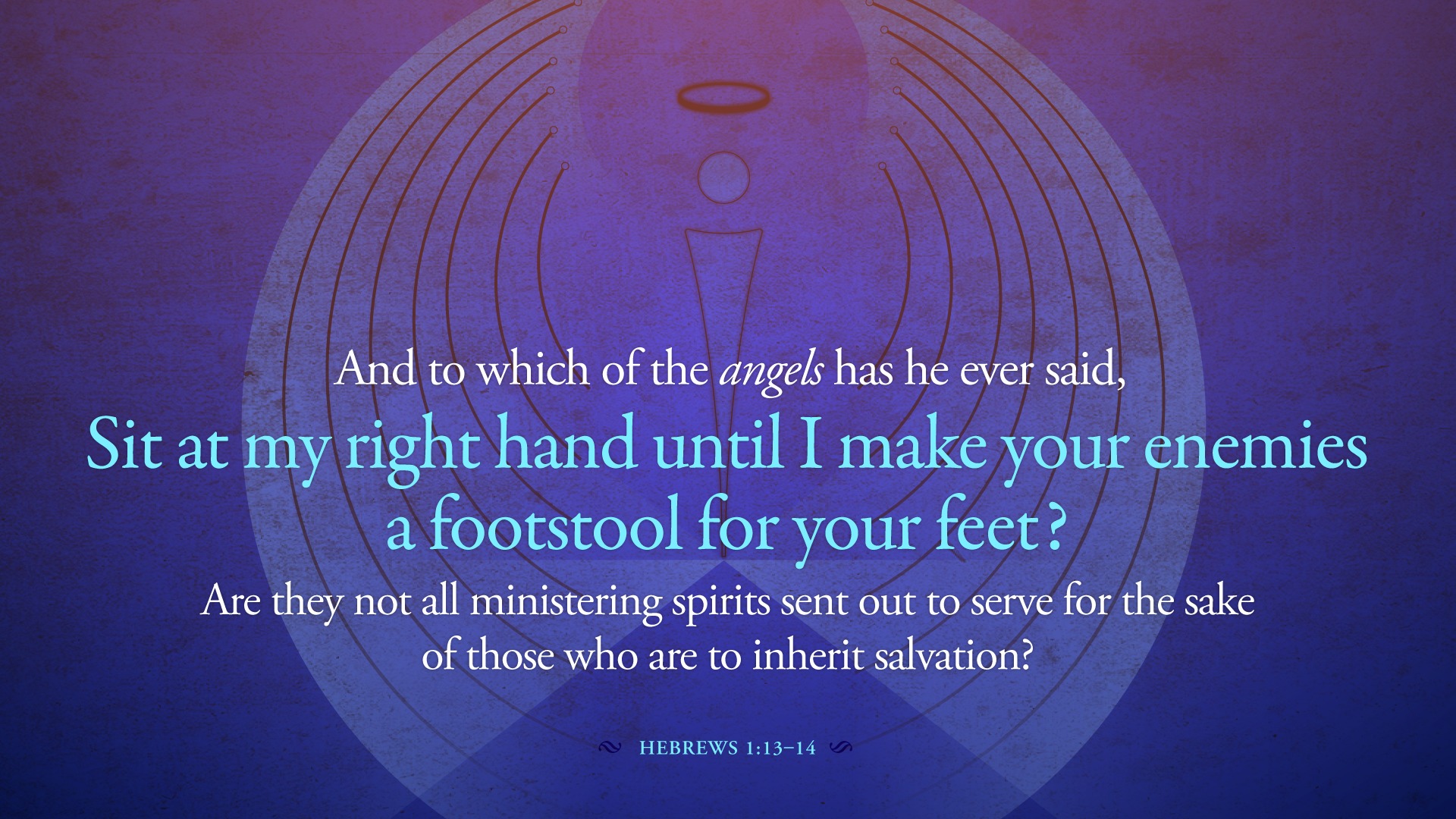 Hebrews 1:13–14
And to which of the angels has he ever said, "Sit at my right hand until I make your enemies a footstool for your feet"? Are they not all ministering spirits sent out to serve for the sake of those who are to inherit salvation?
Download These Images for Free
You're signing up to receive free media from Faithlife
---
Get Verse Art in These Faithlife Products
Church Presentation Software
30 days free
Start for free
Church Media
Get full access to motion backgrounds, stock photos, countdown timers, and more.
Get started