Verse Art on Matthew 6:28–29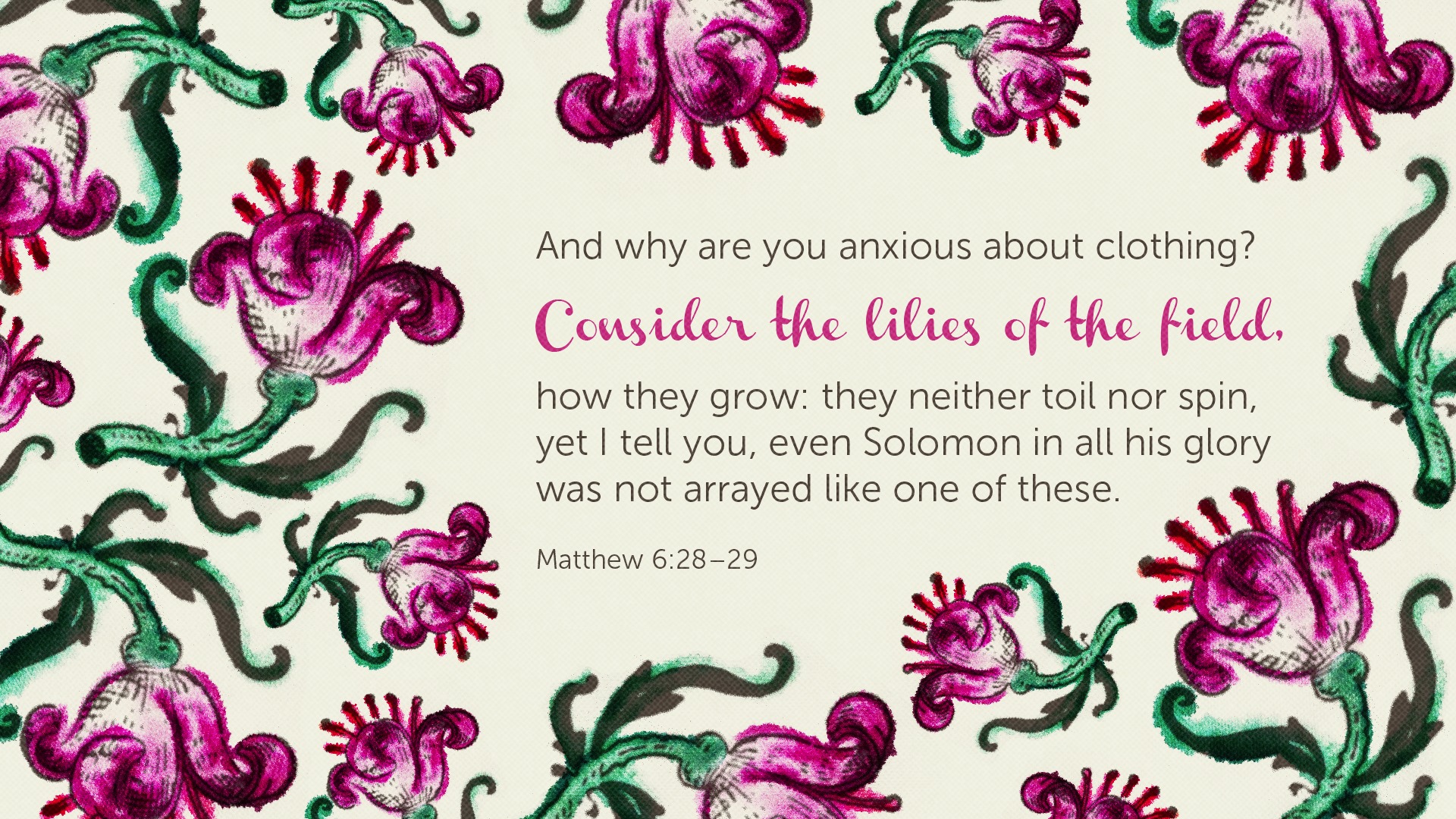 Matthew 6:28–29
And why are you anxious about clothing? Consider the lilies of the field, how they grow: they neither toil nor spin, yet I tell you, even Solomon in all his glory was not arrayed like one of these.
Download These Images for Free
You're signing up to receive free media from Faithlife
---
Get Verse Art in These Faithlife Products
Church Presentation Software
30 days free
Start for free
Church Media
Get full access to motion backgrounds, stock photos, countdown timers, and more.
Get started