Faithlife Equip
How One Church Eliminated 'Atrocious' Service Prep—and Grew Its Online Community by 300%
Faithlife Equip
How One Church Eliminated 'Atrocious' Service Prep—and Grew Its Online Community by 300%
100%
increase in online giving
15%
increase in email subscribers
45%
average email open rate
300%
increase in online community
St. John's Lutheran Church in Green Valley, IL, reaches the community from their church set between two cornfields. Even before the pandemic hit, Pastor Chris Sansom and his team knew having updated software would help them eliminate wasted time and engage a congregation ranging from local farmers to families attending the local Christian school. Now St. John's has the tools they need—and it's making a big difference.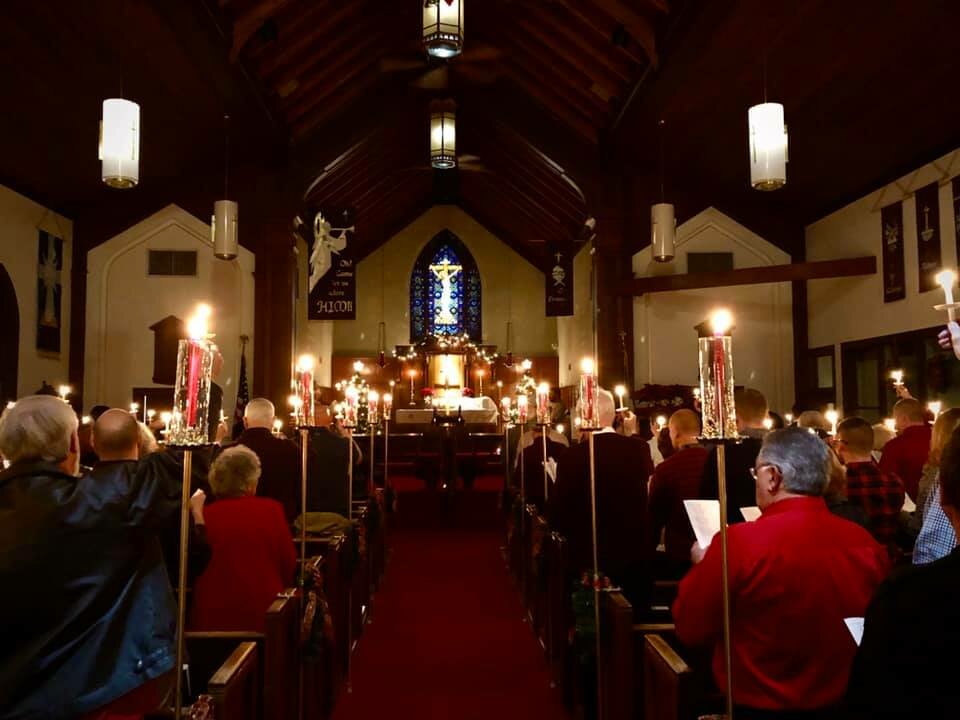 ---
St. John's Ministry Challenges
Pastor Chris Sansom, his staff, and volunteers were working with eight different pieces of church software. Newsletter software, giving software, website software, church management software, and more . . .

Prep for a service was, in his words, "atrocious," involving two jump drives someone would have to ferry to the IT desk on the balcony and copying and pasting from multiple sources.

And what's more, the secretary would spend most of Monday entering information from Sunday. Sending an email to members meant creating the email, sending it to himself to make sure it was mobile responsive, then finally sending it to his church list—that may or may not have been updated on any given day.

Most importantly, St. John's wanted to draw people into their church community online, but they were missing a way to do it. Would they have to add yet another software to the mix?
---
How St. John's Overcame Their Challenges
Pastor Sansom and his team chose to downsize from all those disconnected softwares to one—Faithlife's integrated ministry platform. And they didn't lose anything. Faithlife did everything they needed it to do and more, since it also included church communications tools.

They'd no longer have to juggle between programs, do double work, or scramble to keep their website or church records updated.

There'd be no need for a thumb drive (let alone two) to create and deliver an excellent church presentation each Sunday. They could easily do this and more all from one place:


Create email lists.
Send emails and texts.
Create and send newsletters.
Manage giving records.
Announce events.
---
St. John's Ministry Today
Sansom says, "It has made our lives easier. I couldn't imagine trying to do half the stuff I do with the tools I used before."

He now easily keeps an updated email list that's tied to members' records, and people can sign up for his emails on St. John's automatically updating church website. Faithlife newsletters have become an invaluable way for him to send out the daily videos he creates, and many in the congregation have also joined the church's group on Faithlife. Engagement continues to grow.

When the pandemic hit, St. John's was able to set up live streaming in just a day or two, and next on their list is connecting Proclaim to their live streaming setup.

While in-person services are still limited in size, St. John's is making plans to install a check-in kiosk for attendance soon, further eliminating the need for manual data entry.
Explore Faithlife Equip
"What drew me to Faithlife was software to help me do what I really needed to do. I wanted a company with software that would be updated on a regular basis. This has made our lives much easier, not needing to go to different softwares to do different things."
---
—Pastor Chris Sansom
Introducing the First
Integrated Ministry Platform
Faithlife Equip has everything you need to manage your church and disciple your people—all integrated to help you stay focused on ministry, not administration.
Learn more
Schedule demo