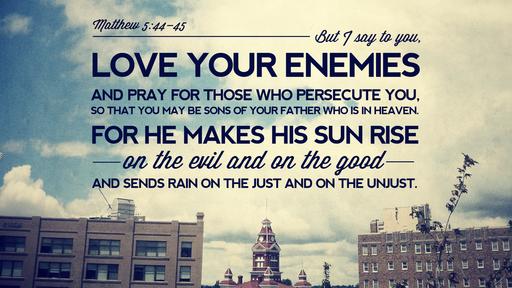 But I say to you, Love your enemies and pray for those who persecute you, so that you may be sons of your Father who is in heaven. For he makes his sun rise on the evil and on the good, and sends rain on the just and on the unjust.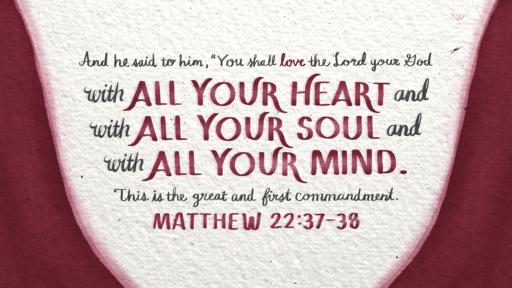 And he said to him, "You shall love the Lord your God with all your heart and with all your soul and with all your mind. This is the great and first commandment.
A new commandment I give to you, that you love one another: just as I have loved you, you also are to love one another.